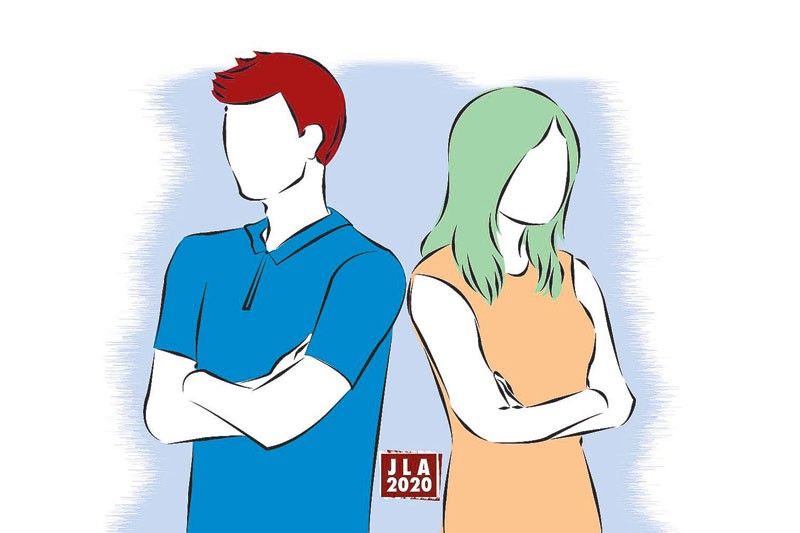 Nurture important relationships
A person's mental health and well-being are dependent to a large degree on the quality of his or her important relationships. The significant personal interaction may be with a partner/spouse, parent, child, sibling, friend, schoolmate, colleague or superior. A relationship problem may need clinical attention when the affected person is dysfunctional or threatened with termination or when the problem is associated with a psychiatric or medical disorder.
At home
Separation, divorce or annulment of marriage may create loyalty issues in the parent-child relationship. A stepfather or stepmother may be resented by a stepchild perhaps because of the perceived favoritism toward the biological child. The birth of another child may trigger relationship issues with the older children.
The type of parenting may likewise affect a parent-child relationship. Children of authoritarian/aggressive parents tend to be withdrawn and conflicted. Children of permissive parents tend to be more aggressive and low achievers. The assertive parents are willing to listen yet are firm so that both their needs are met. They allow the child an opportunity to participate in finding a solution. Assertive parents provide both nurture and structure, and will raise the child's self-esteem. Their child will see them as a source of support, will have a sense of safety, and will feel listened to and loved.
A chronically ill family member, spouse or child, may also cause a strain in relationships. Neglect of the healthy family member is a frequent consequence. Family meetings are helpful for each family member to understand the illness of the patient so that adjustments can be made.
Negative or distorted communication or non-communication will lead to problems between partners. In disturbed marriages, the capacity to adjust to marital roles is affected by family backgrounds and value systems.
Relationships often fail when there are trust issues, differences in expectations, personality incompatibility issues and the presence of physical, emotional or economic abuse.
In the workplace
There can also be employer-employee problems at the workplace. Issues must be identified and tackled. Dealing with relationship problems may be less difficult if you know the correct path to resolve a particular conflict.
Common workplace relationship issues usually arise from leave issues, late pay or management issues due to miscommunication. New employees need to be properly oriented about company policies about leaves. Workplace relational issues can be discovered and resolved earlier by regular dialogues so that specific problems can be threshed out as soon as possible so as not to affect their productivity.
In school
To avoid teacher-student problems, students also need guidance about school rules. Handouts on school policies are helpful. Assigning student buddies to new students is a good practice. The school buddy acts as the guide for the new student in his new school environment. The homeroom teacher usually is the one who conducts meetings with the students where the students can freely ask questions on issues that they seem not to understand well. Shy students may be allowed to write their questions or problems without signing their names.
Compromise & communication
When the relationship problem cannot be dealt with by the individuals concerned, consultation with a therapist may be beneficial. People with relationship problems who undergo therapy can be aided to accept their individual differences. They can be made to realize that forcing the other person to act or be exactly like them is not the solution. Their capacity for boundaries must be strengthened. They must learn to be aware of the reality that there is a point where one has to stop and allow the other to begin.
They likewise must learn to operate in the "now" or in the present and not to dwell on past events. They must learn to respect the choices of the other individual because each individual has the right to decide what direction to take in his or her life. They should learn the skill to listen and to empathize with the needs of the other. They should also learn to compromise and negotiate. In this way they can fulfill their different goals by a negotiated compromise. In addition, being pleasant and kind is a key factor in improving relationships.
Remember, good communication is the essential tool in maintaining good relationships.
(For questions on love, looks and relationships, you may e-mail this author at nina.halilijao@gmail.com.)