The versatile tunic
August 25, 2019 | 12:00am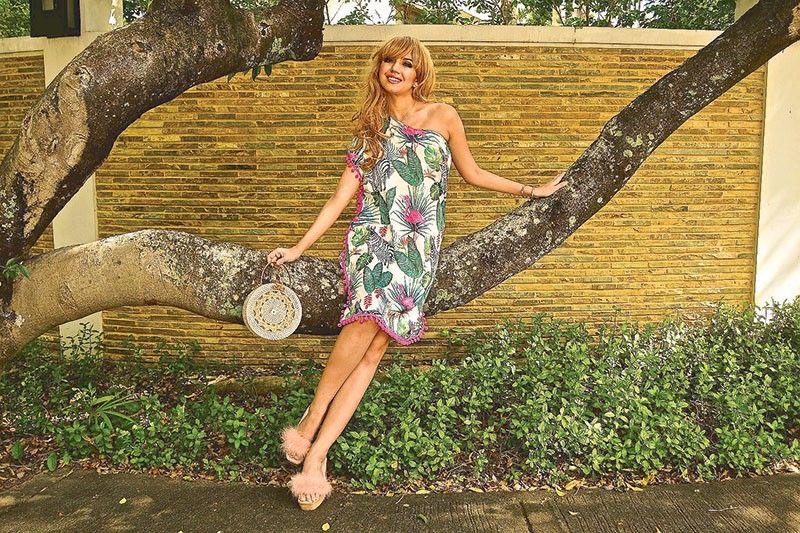 Island Style started in 2015 as the premier source of resorts wear and accessories boutique from Southeast Asia in Manila. Its diverse products come from Asian countries such as the Philippines, Vietnam, Indonesia and Thailand with a range of colorfully patterned dresses, kaftans, blouses, pants, fabrics and shorts as well as whimsical accessories, hand bags, scarf, necklace, bracelet, sandals and earrings.
Island Style's clients are sophisticated women who need a good quality resorts wear for their daily life in the tropics and on their holidays.
This year's focus is on the new silk resorts wear tunic collection from Vietnam. It was inspired by the beautiful silk found in the city of Hanoi. Tunics are an incredibly versatile piece of clothing to wear.
Island Style owner Dearsy Ganestri-Webb says, "Tunics can be worn by themselves as a basic dress. Our silk pieces are especially sought after by ladies who are well aware that silk usually has a UPF rating of 50+. UPF measures how much of the sun's UV radiation is absorbed or 'blocked' by fabric, effectively protecting the skin underneath. UPF ratings range from 15 to 50, and a higher UPF rating indicates greater protection. Garments that are rated UPF 50+ offer excellent UV protection."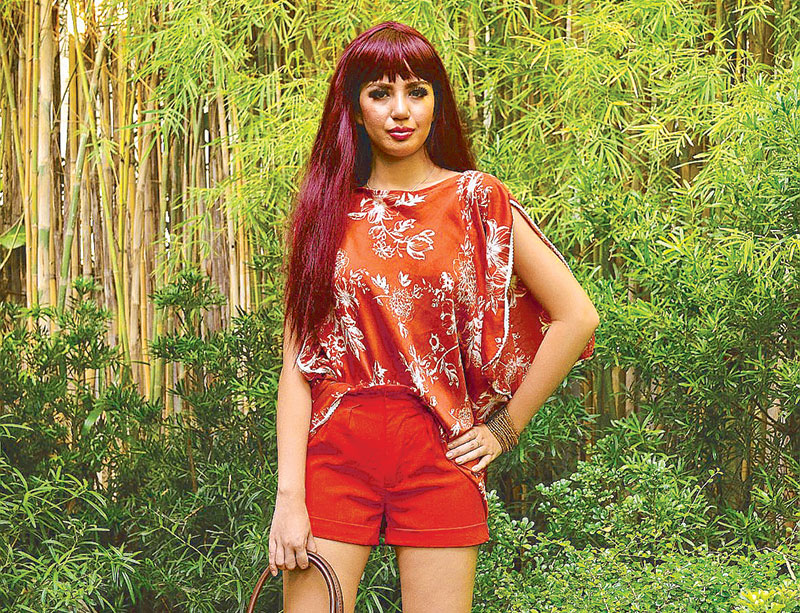 FLAME ON. Floral tunic with matching shorts.
"Tunics are also used as blouses," Webb continues. "Never ever be daunted by a tunic's length. Bunch the ends up and do a French tuck. Pair them with jeans, shorts and jackets. Pile up the accessories and see how you can switch looks quite easily." *
(Island Style tunics can be found at the Pop Culture area, second floor, Alabang Town Center; The Palms Country Club Gift Shop; and Lanai Manila, C-4 The Alley at Karrivin Plaza, 2316 Chino Roces Ave., Makati City.)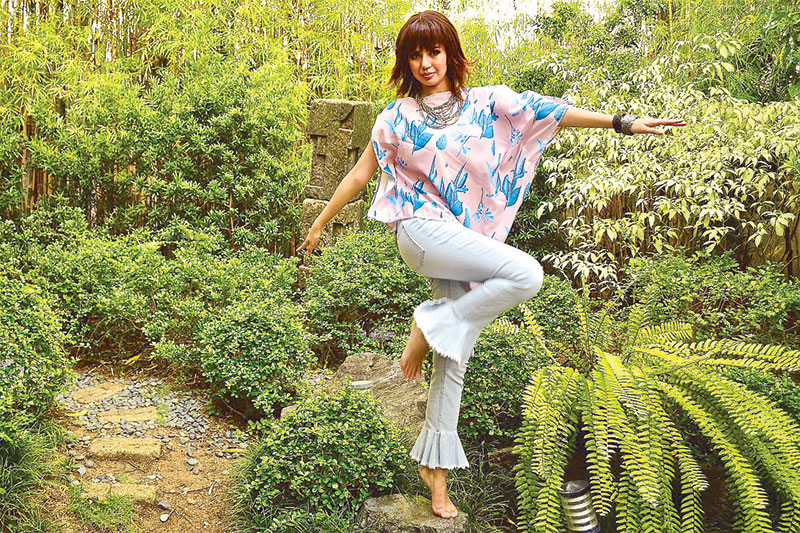 PASTEL PRINCESS. Basic tunic with leaf patterns paired with light blue jeans.
Photography by Joanne Zapanta-Andrada •Model: Alexandra Camus • Makeup and hairstyling by Raz Rimor (0906-3673269) • Tunics and accessories by Island Style