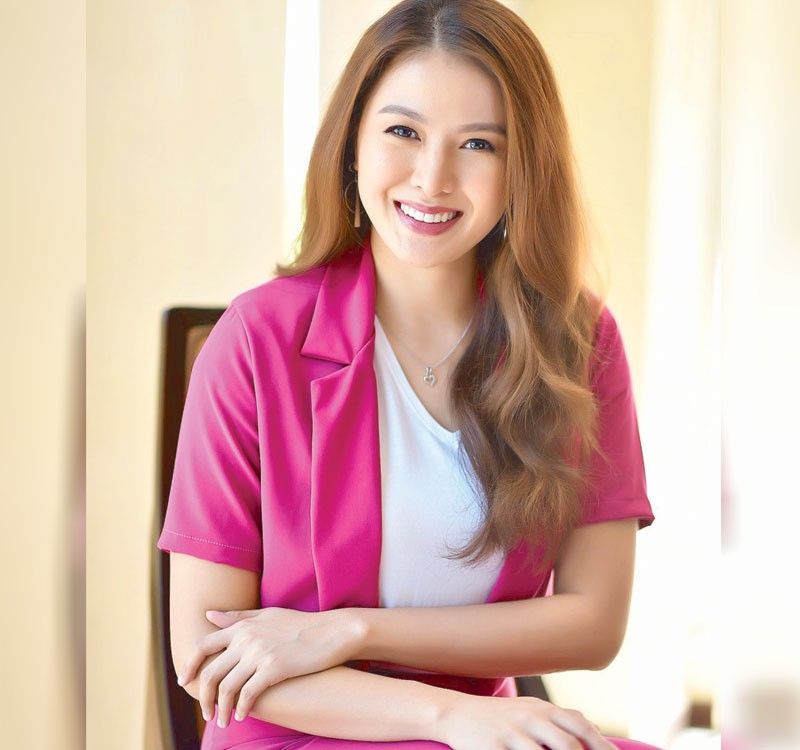 MANILA, Philippines — Model Geng Maderazo finds happiness in contentment. This disposition allows her to focus on what is important in her life and execute her personal and career plans with peace of mind. And with bliss, she is able to know herself more — her passions and desires, her strengths and weaknesses.
A print and TVC model for six years now, Geng is well familiar with the many ups and downs of her career, especially during castings where rejections are inevitable. For her, these rejections are learning opportunities.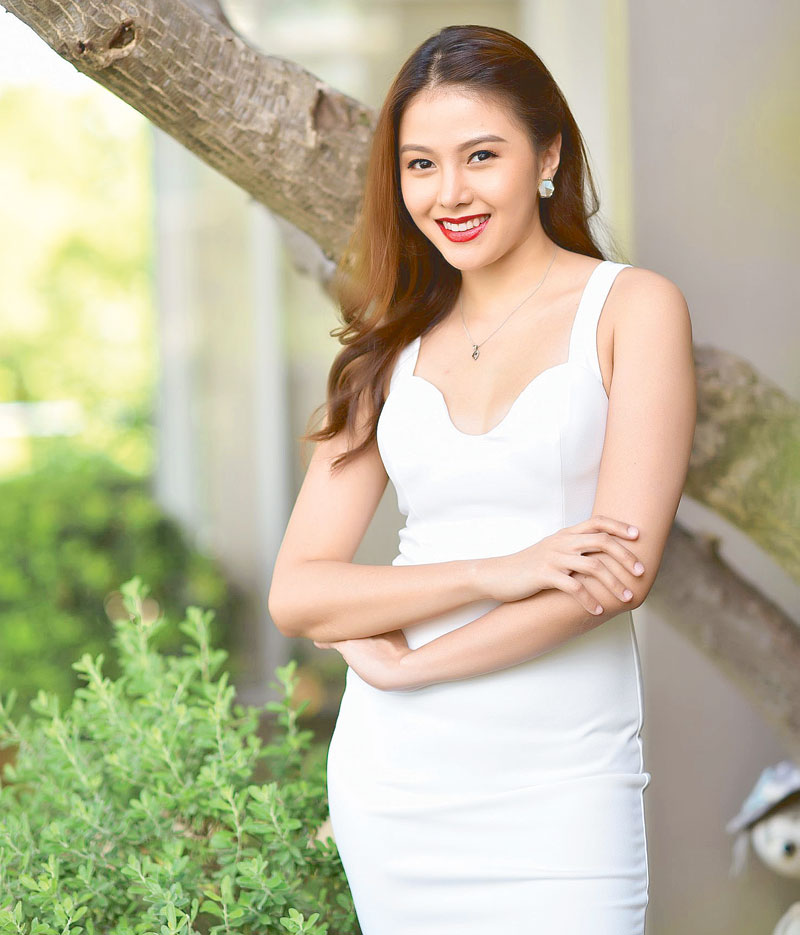 But if there's one important lesson modeling has taught her, it is to not lose herself in its tedious process. "In castings, you'll see people who are better looking than you, who have some skills that you don't have and all other things that would mess up how you look at yourself. But I've learned that in the industry, it is not always the most beautiful who wins because personality, skills and attitude also count. You just have to stay true to who you are," says Geng, a Mass Communication graduate from Far Eastern University.
She enjoys being a full-time model because, aside from it being her bread and butter, it also allows her to pursue her other interests like vlogging and microblogging. She admits that initially, she did not curate her posts on her social media accounts as these accounts were just for the purpose of connecting with friends and followers. But as her following slowly grew (with almost 200,000 followers on Instagram as of this writing), brands started to send her products for her to feature on her social media accounts. She took this as a cue to create a more curated content for a wider audience.
Currently, her regular social media platforms are Instagram and Facebook, and she also dabbles in creating content for her YouTube channel. She produces her videos for Instagram TV and YouTube, which normally tackle makeup tutorials, product reviews and features, and her day-to-day activities.
There are many challenges in vlogging and microblogging, Geng says, and these start during conceptualizing and planning her posts. She overcomes these challenges by observing and learning the ropes from those who have been in the industry longer. "As a newbie in this game, I try to push myself to try new things. In this industry, it's very easy to lose yourself because there are a lot of trends that you can follow so it's important that you know yourself and stay true to who you are," she shares.
* * *
As a model, it is important for Geng to always be the best version of herself. To cope with the stressful side of modeling — competitive castings, long working hours, etc. — she surrounds herself with positivity. She knows how to relax by going to the beach and enjoying nature. She also maintains a good relationship with her friends, who mean a lot to her.
She also takes care of herself by making sure that she keeps herself physically active. "Simple things go a long way like taking the stairs instead of taking the escalator or elevator. I don't have a specific diet because I love to eat! I just make sure that I eat moderately."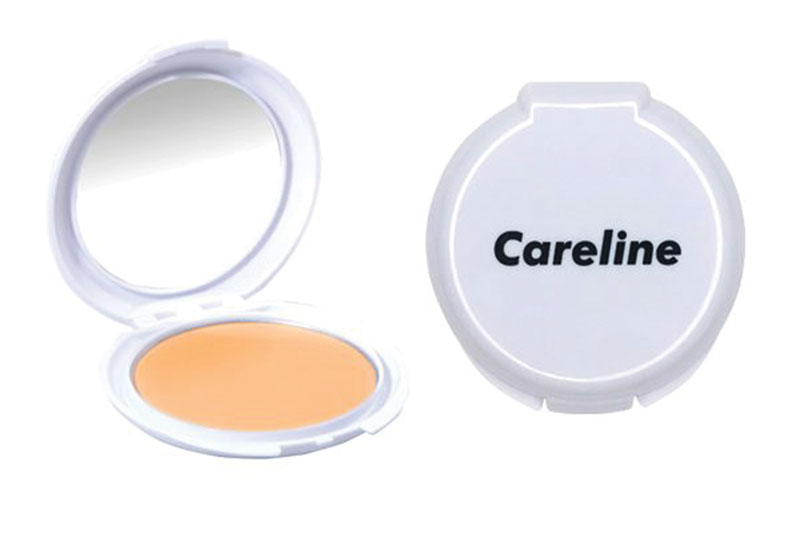 Careline Oil Control Face Powder.
When it comes to makeup, she keeps it simple. In her job as a model, she is expected to always look impeccable. She creates a good base for her makeup by maintaining good skin. Instead of an elaborate beauty regimen, Geng just swears by drinking lots of water and religiously removing her makeup after every shoot.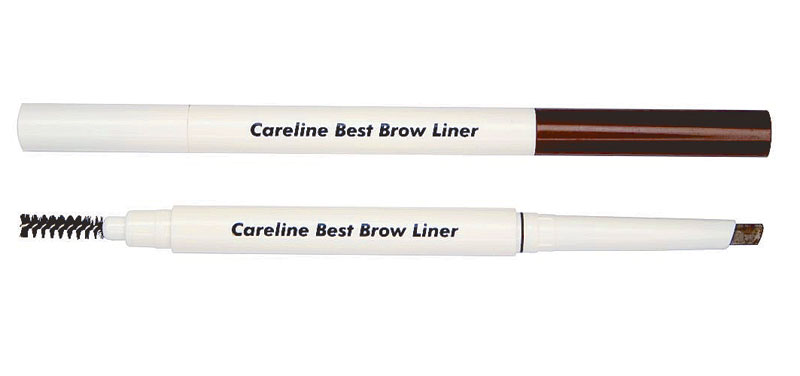 Careline Best Brow Liner. .
For this shoot, she used one of her favorite Careline products — the Careline Best Brow Liner in Taupe. This creamy retractable brow liner has a fine lead for expert brow shaping and shading. Its retractable pencil creates fuller-looking, perfectly defined brows. She also loves this product because it is lightweight and easy to hold to perfectly control and create light strokes that last for hours. This product, available in Taupe and Brunette shades, has a spoolie brush on the other end to help blend the brows.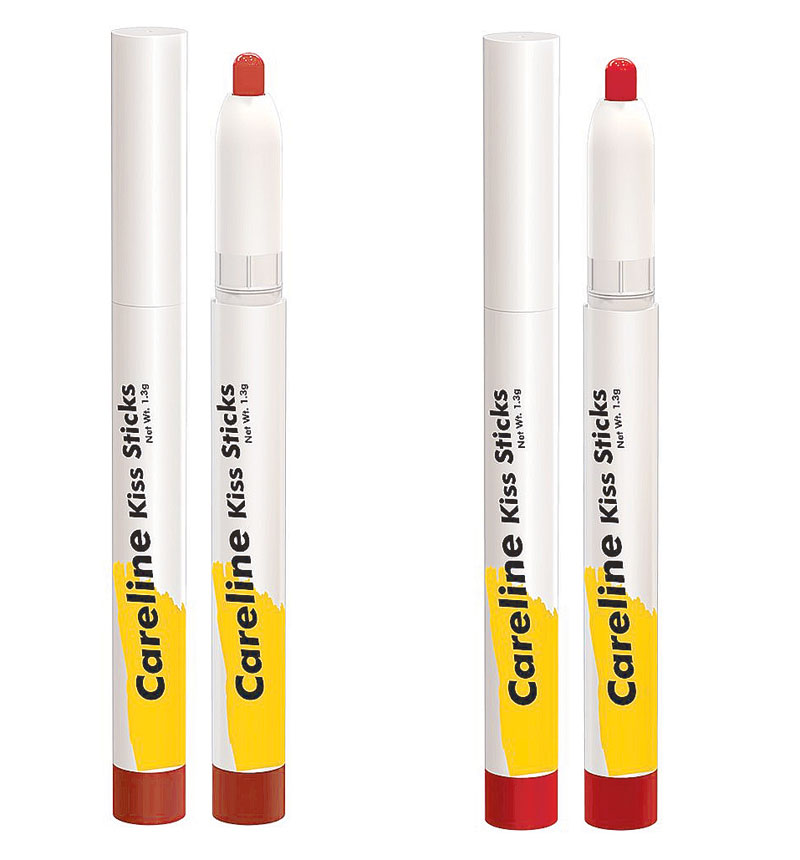 Careline Kiss Sticks. .
Geng always makes sure to have color on her lips and the Careline Kiss Sticks in Lucid and Lady Like do the job well in creating a neutral to bold look. Each of the 12 sticks in the kit has a creamy matte and pigmented finish so each swipe goes a long way. It comes with a built-in sharpener, too.
To keep her face shine-free and looking fresh all day, she uses the Careline Oil Control Face Powder in Chestnut. This product is enriched with Vitamin E that moisturizes and conditions the skin.
* * *
As Geng continues to move forward on her chosen path, she is always reminded to look at things that give her strength to further discover her passion.
"I see beauty in happiness and contentment. I am happy that I am doing well with my career as a model and I continue to learn about vlogging. I look forward to what the future will bring for me, and for now, I will just enjoy the journey to get to my dreams," she concludes.
Photography by Claudine Cervantes Callanta of Larawanmo • Makeup by Mary Jane Arpa and hairstyling by Petchi Ombrosa of Ever Bilena • Fashion styling by J-em Sta. Ana, assisted by Maria Philip Francisco • Clothes by Jamila Paz • Accessories by @moxie.ph