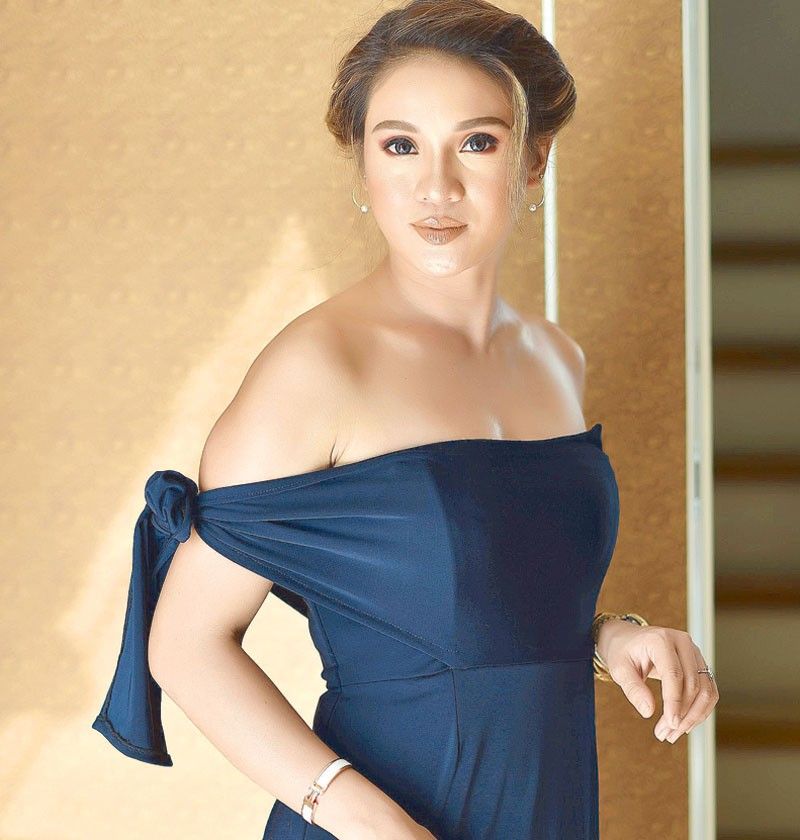 Margarita 'Gareth' Gonzales.
MANILA, Philippines — Margarita "Gareth" Gonzales tackles everyday life with a take-charge attitude. Her established self-worth strengthens her character, which sets her up for success.
A unit manager at AXA Philippines, Gareth handles a team of financial advisors, who she trains to excel in their field. Every week, she gathers her "Team Alpha" to check the members' progress and equip them with the skills not just to always deliver the best financial advice for their clients but also to better their lives.
For her to be able to impart necessary knowledge to her team, Gareth believes a conscious effort to always bring her A-game is a must. As a leader, she walks her talk. As a woman, she nurtures her confidence by making sure that she is the best version of herself all the time. This outlook greatly helps her in her job, Gareth says. And it is not surprising that with her hard work, perseverance and the drive to succeed, Gareth's Team Alpha currently holds the No. 1 position in the company nationwide. With this, she also recently received the "Unit Manager of the Year award," the highest award in AXA.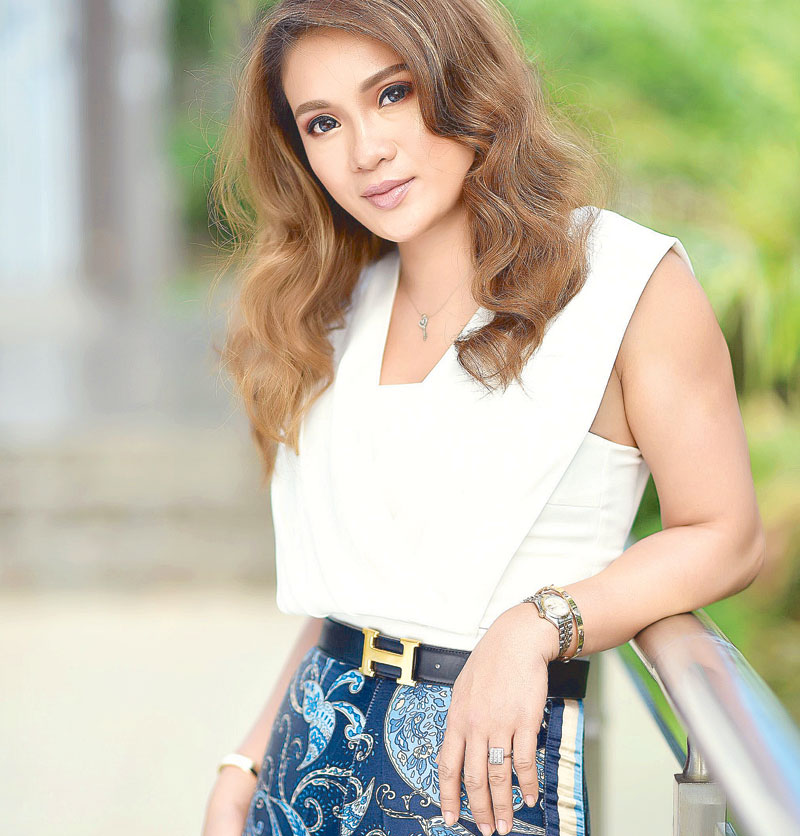 It's not overnight that Gareth achieved this. When she started with the insurance company eight years ago, among her many goals was to be an annual awardee. This, she achieved with flying colors.
Nothing good comes easy, shares Gareth, who has learned the art of dealing with rejection, which is bound to occur in her field. "In the insurance industry, you will eat rejection for breakfast, lunch and dinner," she says. "But if you put in the hours to learn the ropes of the business, you'll be able to deal with these rejections well and move forward to your goal."
It is not just Gareth's unwavering drive that propels to the top of her game, but also her desire to inspire people she works with.
"This job empowers me because I get to inspire people I work with to live the life — living their life at their own pace and their own ways. I know God gave me this job for a good purpose not just to earn but help them, especially single moms in my team, to be financially independent. I also want first-time moms like me to be able to earn and, at the same time, spend more time with their children," says Gareth, who recently gave birth to twins.
Gareth, who hails from Baguio and Pangasinan, shares that she and her partner, whom she also met at the insurance company and is its current No.1 advisor, embrace a spontaneous lifestyle. They work hand in hand to make sure that they hit their targets for them to be able to spend time with family and their children and pursue both their shared and individual interests. They love to travel — with Santorini, Bali and Switzerland as their favorite destinations. With their lifestyle, Gareth, a professional wakeboarder who was once part of the Philippine team, is also able to dabble in her many interests like scuba diving, free diving, surfing and muay Thai.
"I cannot see myself in another industry," she says. "Being in this field is my passion. I always look for how I can help people as part of my job. This is a lucrative job but what's more rewarding is when you are able to help your clients prepare for their future."
* * *
According to Gareth, her success is based on trust so it is important for her to present herself well to her team, especially to her clients because first impressions last.
"I know that looking professional and looking good is a must because when you first meet your clients, they do not know your background. They just see your performance in your job. One of the things you have to do to build yourself as a trustworthy person is by grooming and dressing well. This way, you'll be able to gain the trust of a person you just met. You have to look good and smell good all the time," says Gareth, who also shares this practice with her team.
Gareth exudes confidence. This characteristic is what personal care products line Blackwater Women aims to unleash in every woman with its products like Blackwater Women Deo Splash that are perfect for women like Gareth, who values hard work.
Its variants include Spring, an uncomplicated mix of floral, fruity, green notes reminiscent of one of the most beautiful seasons; Love, a complex yet delicate blend of floral, fruity, woody, powdery and musk; Skye, a zesty accord of lemon and apple mixed with the heart of marigold and jasmine, and a base of amber wood and musk; and Kiss, a sweet blend of floral, fruity and green fragrance notes.
* * *
Gareth continues to live the life she chooses to live. Her words echo her passion to empower and be empowered. *
Photography by CLAUDINE CERVANTES CALLANTA • Makeup by MARTIN OROSA and hairstyling by PETCHI OMBROSA for Ever Bilena • Fashion styling by J-EM STA. ANA, assisted by MARIA PHILIP FRANCISCO • Navy blue off-shoulder dress by JAMILA PAZ & @dujourshop • Accessories by @moxie.ph