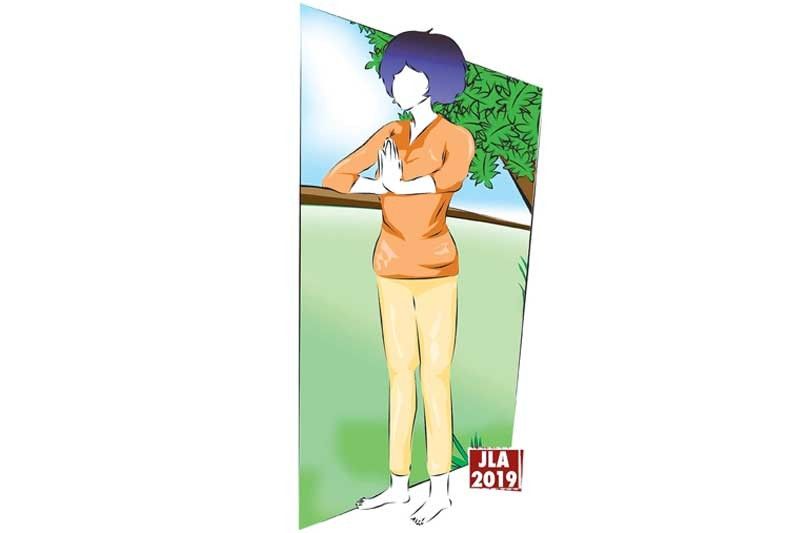 Stress overload & how to deal with it
A healer friend texted me recently that, as she heard the news, another young girl took her own life in Bonifacio Global City in Taguig. What this represents is the shocking rise of such incidents globally. Sadly, the people who die from suicide are getting younger. The World Health Organization reports that, "each year, approximately one million people die from suicide, which represents a global mortality rate of 16 people per 100,000 or one death every 40 seconds. It is predicted that by 2020, the rate of death will increase to one every 20 seconds."
Stress overload is one of the greatest killers of our times as it triggers illnesses in our physical and mental bodies. Mental illness and depression is on a dangerous rise in our urban centers and ways of addressing this are coming from all sectors. But the alarming rise, not only of suicide incidents but other seemingly "unrelated" issues such as depression, global illnesses like obesity, diabetes, heart attacks and cancer, violence and war, is reflective of a deeper issue that finds its root in the spiritual lack of our times. A lack of connection to the inner soul journey, a lack of connection to a community that can offer healing alternatives, a lack of connection to something bigger than ourselves. The world is starving from something. It is broken and looking for its soul to connect to spirit.
In these times of critical disruption, everything is being broken apart so it can be transformed and renewed (government, religion, science, industry, institutions, relationships to self-community-environment, and even our planet). Technology is triggering everything. It is neither good nor bad. It is as it is meant to be precisely because in the process of evolution, we need to change perspectives, to understand our lives and our world differently. It is this time. Obviously, the way of the materialistic world driven by the ego's desires, greed, pride and attachments isn't working. How can we change this? I believe it is about changing the energies one has inside and around one's life. Then making small changes in our own individual lifestyles towards the positive and healthier directions.
We need to begin with healing as we step away from stressors: healing the brokenness within each of us (we can help ourselves by awakening to a mindful life aware of our soul presence), healing the relationships we have (we can do this supported by healing modalities to build supportive and resilient communities), and healing our Mother Earth, too (we can do this by re-assessing our lives towards sustainable consumption, productions and lifestyles). Most especially, we must heal ourselves so we can birth again the moving, expanding creative spirit within each of us.
Through time, art and all its creative expressions have been used as therapy to be able to release stressors of daily life: paintings, photography and beautiful images, alongside color, dance and movement, music and sound, theater and expression. They allow stress to be handled better. Poetry in its rhythm soothes the mind. Literature, writing and storytelling have allowed expression to blossom. And beautiful spaces through architecture, interiors and the landscape bring harmony and healing to all who experience the space.
Art is healing. This is a given. And mindfulness is the practice by which we can harvest the creative spirit from these healing expressions. Mindfulness as a tool is now being used globally to balance the state of the mind. Individuals as well as corporate groups see the effect that mindfulness practice gives. Mindfulness is about bringing attention to the given moment. Moment by moment. When eating, eat. When dancing, dance. When with a person, be with that person. When fixing your room or home space, feel it. Live in the moment by being present. It's a sequential pattern: where art triggers the healing, mindfulness brings us to a meditative state. This elevated meditative state allows higher frequencies of our energy to emerge so we are relaxed, happier and more positive.
This is what inspired me to launch the month-long Y Now? Art & Healing Festival with its unique sessions. Festival grouping is like celebrations of like-minded people who come together as a community to create impact.
Culminating today, the art and healing festival is where a community of resource persons, healers and facilitators come together to offer alternative care directions to combat stress. These are sessions that can also be re-designed for corporate groups to help their employees.
The festival will conclude today with an event called "Katahimikan," which is open to the general public and will be led by Imee Contreras. This free-of-charge event hopes to bring people together from diverse backgrounds in the middle of chaotic Metro Manila to learn and practice mindfulness. Everyone is invited to join us in this event as we strengthen pockets of silence that can combat stress, cultivate love towards oneself, kindness towards others, peace in the country and heal the planet.
Many other talks and workshops on body-mind-spirit integration were also included such as "Eat Your Colors" with Karla Delgado and Amena Bal, who shared about sustainable farming and food; Cathy Sanchez-Babao's "Good Grief! (overcoming grief);" Dr. Lia Bernardo's "Self-Love and Reason for Being;" and Dr. Sunita Laddha's "Intro to Ayurveda."
Master Del Pe's lectures included "Rejuvenation and Renewal Strategies," "Art of Decision Making" and "From Success to Fulfillment." His more esoteric offerings were "Rejuvenation and Renewal Strategies," "Hidden Dangers of Yoga and Meditation," "12 Rules to Achieve Enlightenment," "Sexual Alchemy" and "Divine Intimacy."
Yours truly gave two mentoring circles: introduction to astrology with "Decoding the Soul Destiny Star Map" and "Millennials at Speed," a group therapy mentoring circle (with Nico Reyes).
To add to the uniqueness of this festival, we have also included one-on-one sessions by appointments that include empaths and psychic sensitive readers for angel cards, tarot cards, soul destiny join medical intuitives and reiki and energy healers for the complete spectrum of body-mind-spirit healing.
(For more information, visit www.bit.ly/2PmU2sx or e-mail yspace@yuchengcomuseum.org, visit @yspaceattheyuchengcomuseum on Facebook and Instagram or call 889-1234.)