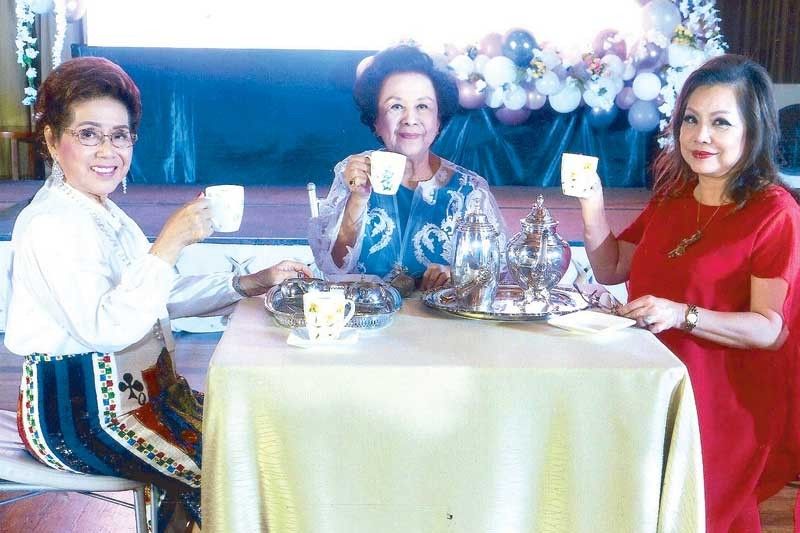 Catholic Women's Club of the Philippines (CWC) president Nene Pe Lim presides over the tea-pouring ceremony alongside past president Alice Briones and Annual Tea chairman Lin Liboro.
"Some of our finest work comes through service to others." — Gordon B. Hinckley
The Catholic Women's Club of the Philippines (CWC), whose thrust is "serving God by serving people," recently held its traditional Annual Tea event at the Manila Polo Club in Makati City.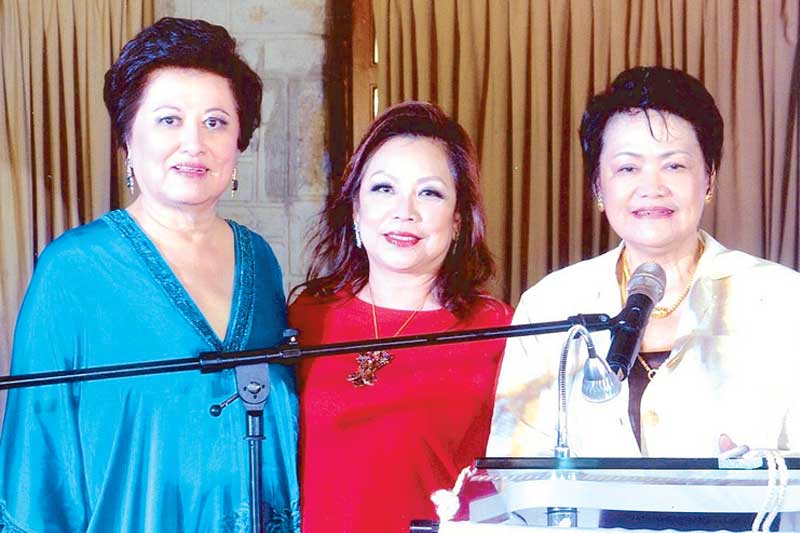 CWC Annual Tea committee co-chair Estela Lopez, Lin Liboro and Annual Tea committee co-chair Minda Pama.
Led by the indefatigable CWC president Nene Pe Lim, the event commemorated the first Tea Party held at the Manila Hotel by the founders of the club in order to raise funds for the establishment of the first house of the Good Shepherd nuns in the Philippines in 1940.
During the event, National Artist Vicente Manansala's Mother and Child painting was presented as the featured artwork for the club's 2019 limited-edition plate to be sold at the CWC Casa Y Jardin Bazaar this Christmas. The proceeds from the sale will help in funding the club's various charities and advocacies.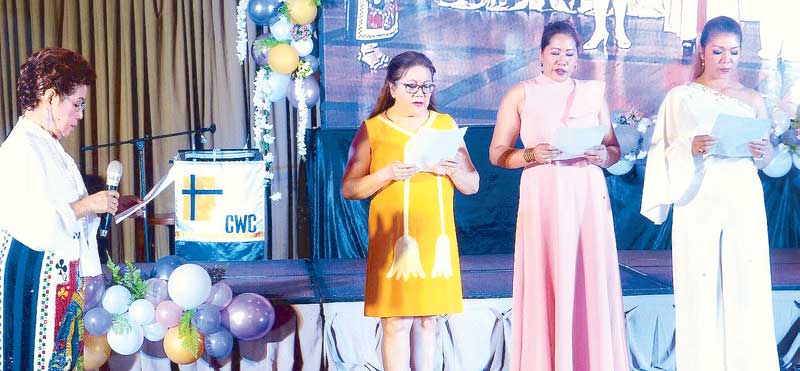 Nene Pe Lim (extreme left) inducts new members (from left) Wini Tan, Pinky Mission and Manolyne Taylor.
Kudos to the Catholic Women's Club for its continuous worthwhile activities!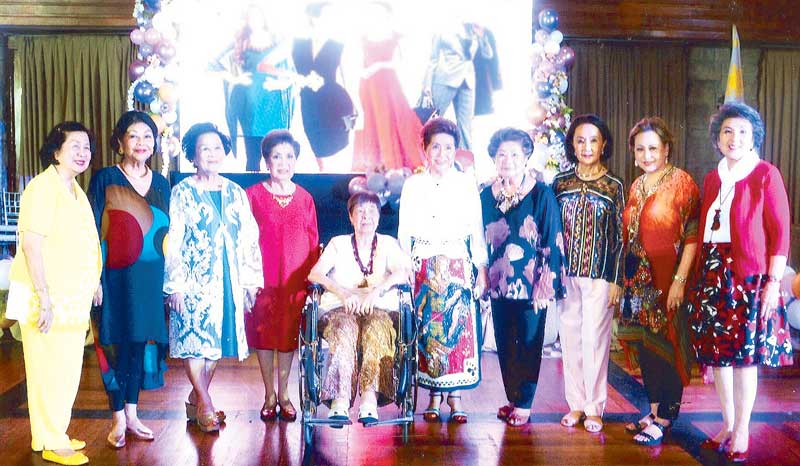 (From left) CWC past presidents Baby Gloria, Mimi Valerio, Alice Briones, Rose Lazaro and Carmen Carag, Nene Pe Lim, CWC past presidents Tessie Rodrigo, Nonie Basilio, Tessie Amparo and Maritess Pineda.
Greetings
Happy birthday to our celebrators today RFM's Jose Concepcion III, Dodi Sison and Baby Antonio, June 23.
Advance birthday greetings to Marbee Shing Go, Placido Mapa and Dr. Anna Palabyab-Rufino, June 24; Mandy Ledesma and Yvette Lopez, June 25; Edwin Feist and Beth Cristobal, June 26; lawyer James Litton and Jojo Gallego, June 27; Carmela Ledesma, June 28; Pat-P Daza, June 29.
So, how was your week?
(For comments and inquiries, please e-mail me at jjlitton@indanet.com.)