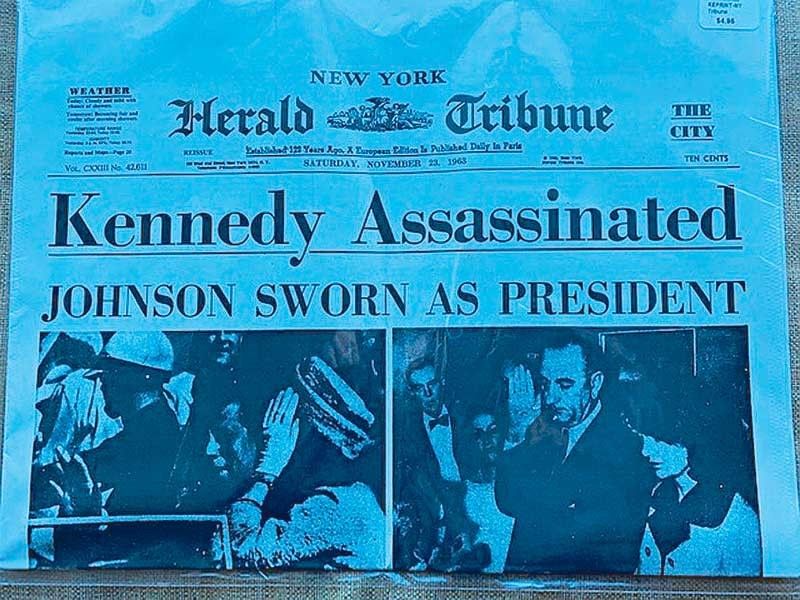 The Nov. 23, 1963 banner headline of the New York Herald Tribune.
Dallas: A chilling view of JFK's assassination
Traveling to Houston for the reopening of the Philippines' new consulate office, I stopped by Dallas to visit the Dealey Plaza Museum, the biggest tourist attraction in the city because it chronicles a tragic event in the history of the US: the assassination of President John F. Kennedy.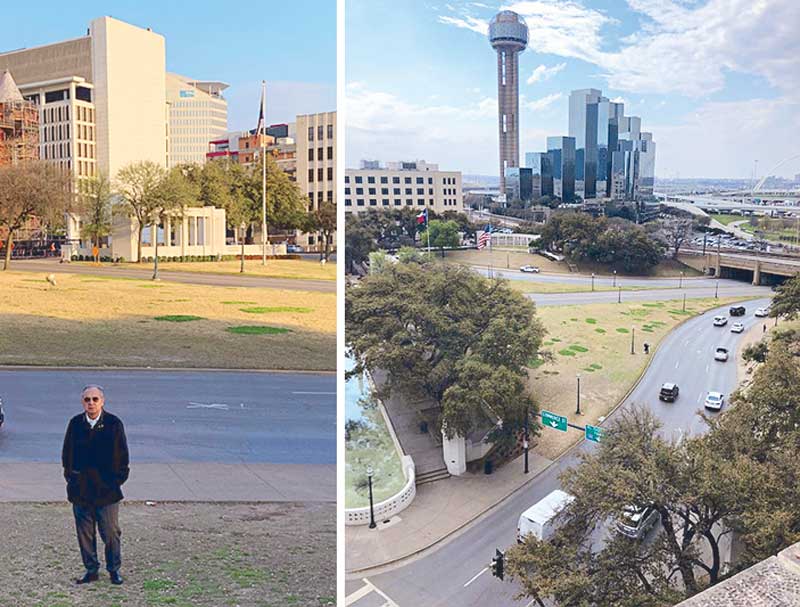 (Left) The 'X' marks the spot where President John F. Kennedy was fatally wounded as his limousine passed Elm Street. (Right) A perspective of Dealey Plaza as seen from a live HD webcam placed on the southeast corner window of the sixth floor where the shots were fired.
The museum is located on the sixth floor of the Dallas County Administration Building, which used to be known as the Texas School Book Depository Building, the very place where an assassin — later identified as Lee Harvey Oswald — waited for the limousine carrying JFK and his wife Jackie to pass before firing the shot that ended the life of an American icon on Nov. 22, 1963.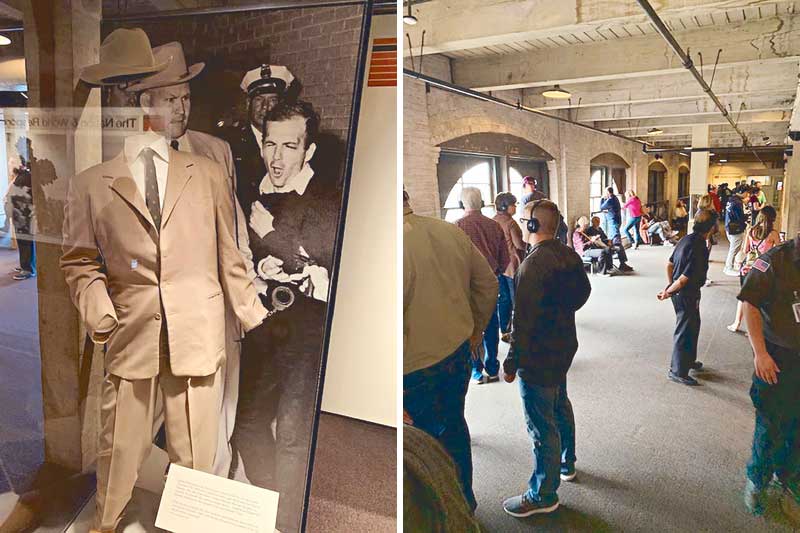 (Left) The tan suit of plainclothes policeman Jim Leavelle, who was escorting suspect Lee Harvey Oswald (right). (Right) The Dealey Plaza Museum is the biggest attraction in Dallas for tourists.
I could still remember that Saturday morning — Nov. 23, 1963 (Manila time) when my mother woke me up because I was to drive her to the University of Santo Tomas where she was head of the Pathology department. But that Saturday was totally different. My mother, a devout Catholic, told me to pray for the first Catholic president of the US — John F. Kennedy — who had been fatally shot hours earlier.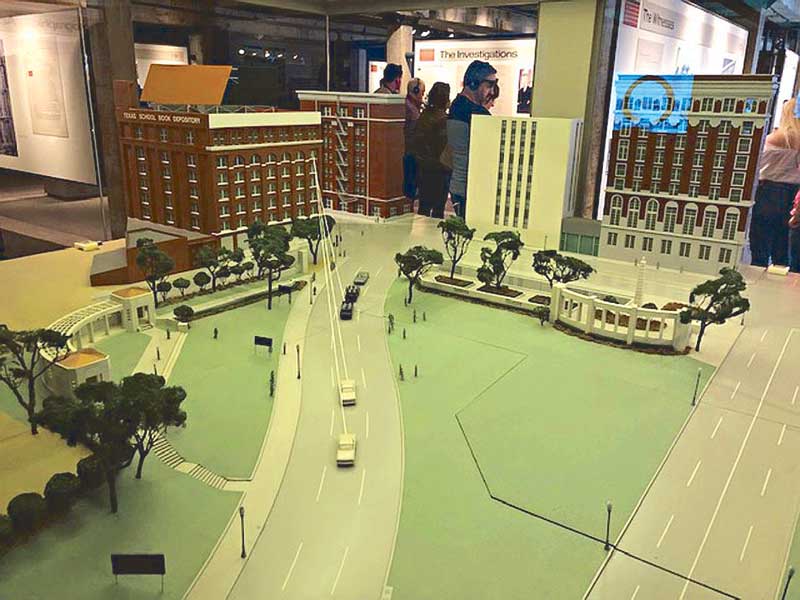 The FBI scale model of Dealey Plaza used for the Warren Commission investigation.
It was chilling to stand on the "X" on Elm Street that marked the very spot where America's dream of "Camelot" ended. It was surreal to see all the memorabilia related to the assassination, like the Mannlicher-Carcano rifle that was identical to the one found by investigators; the scale model of Dealey Plaza prepared by the FBI for the Warren Commission that investigated the assassination; and a model of the 8mm Bell and Howell Zoomatic film camera of Abraham Zapruder that captured, in several frames, those horrific seconds when Kennedy's head exploded as the bullet hit him.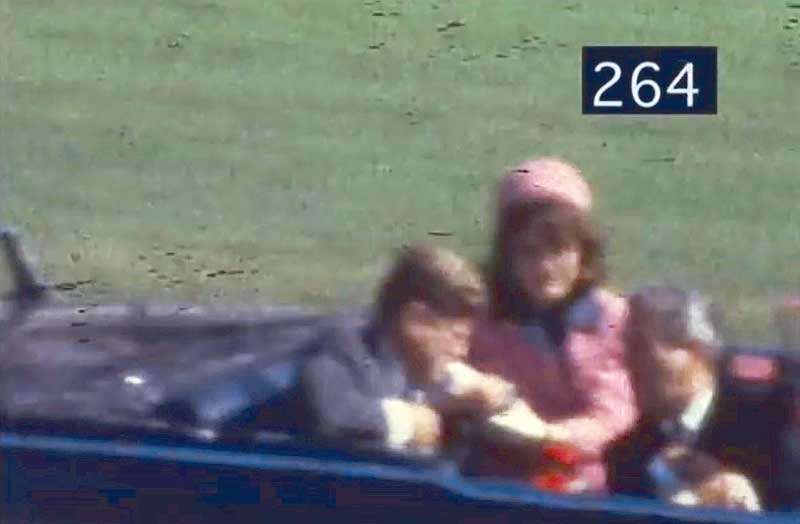 A still frame from the Zapruder camera that shows President Kennedy seconds before the fatal shot hit him.
To this day, conspiracy theories persist about the assassination of Kennedy. But one thing is for sure: many people around the world continue to admire John F. Kennedy, and his legacy will live on for many generations to come.