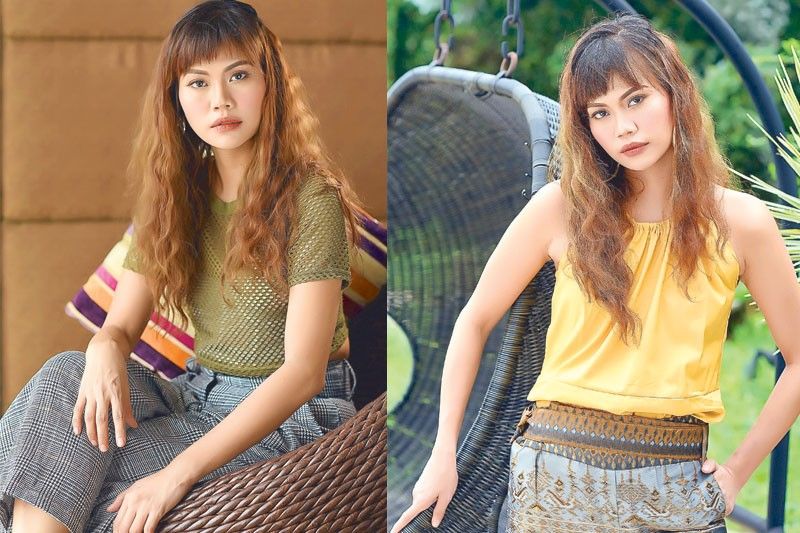 MANILA, Philippines — Mithi Lacaba is fueled by passion. When she speaks, one feels the power of her words. Her honest voice and inspired vision propel her to greater heights. And in the depths of her soul is the desire to tell beautiful stories through her creativity.
The owner and creative director of production design company Tipping Point Collective, Mithi is inspired by the beauty of life and love — may it be from nature, the beat of the song she loves, sincere acts of kindness or a simple moment of happiness and laughter. These inspirations take form in the production designs she and her colleagues create for their clients.
In 2012, Mithi founded the Tipping Point Collective. The production design company, her passion project, initially dabbled in fashion styling for pre-nuptial shoots and also offered production design styling to gain an edge with its competitors that offer the same service. "We listen to our clients' desires and ideas and fuse our own style to create something distinctive. We believe that it's important to make their vision a reality, on top of providing quality service," she shares. Today, the company also does production design for corporate events, ad campaigns and magazine photo shoots, among others.
Mithi tells beautiful stories through her production designs. As a storyteller, it is important for her to send a clear message across through her and her team's creativity. "Production design creates a certain ambience that would generally help the viewer understand the creative direction and overall feel. It is also very much important that the whole team — photographer, fashion stylist, hair and makeup artist — is within the same wavelength of creativity or else the overall visual might not be given proper justice," says Mithi, a graduate of Fine Arts, Design and Visual Communications from the University of Santo Tomas.
Being introspective about her dreams, desires and goals also allows Mithi to channel her creative self. As she draws inspiration from different facets of life, she looks into her inner being to know more about herself and reflect.
When a strong, independent woman like Mithi reveals her soul to the world, it is a celebration of her power to choose what's best for her, never settling for anything less. The beauty in this kind of woman does not fade; her character, admirable. And as this woman carries herself with confidence, she brings out the best not just in herself but also in the people around her.
* * *
It is but normal for Mithi to have hectic days and long hours at work. So, she begins and ends her day with a prayer of gratitude. Being in a positive disposition allows her to focus on the tasks at hand and also puts into perspective the things that are most important to her. "I am thankful with all the blessings in my life — my son, family and co-workers," she says.
As Mithi feels good about her present disposition in life, she also believes, especially in her line of work as a creative and a stylist, that she also has to look good. Her sartorial taste — eclectic, bohemian, unconventional, laid-back and whimsical — matches her free-spirited and carefree character.
When it comes to makeup, Mithi says she sticks to the basics like concealer for skin imperfections, foundation (to even her skin tone) and cheek tint or blush to get that pinkish glow.
For this shoot, Mithi embraces her femininity and nurtures her beauty with easily accessible EB Advance products that highlight her best features.
First, the EB Advance Brow Define with Paddle Brush, which has a slanted tip with a creamy finish that creates realistic, hair-like strokes and fills in the brows effortlessly. It also features a mini-paddle brush for smooth and easier blending.
One of Mithi's makeup must-haves is lip tint. She normally uses a shade of natural beige during daytime and a darker shade in the evening. For this shoot, she used the EB Advance Lip & Cheek Stain. This long-wearing and blendable lip and cheek tint with a gel-like formula dries up fast on the skin and provides lasting blush and lip color for a radiant, rosy look.
And lastly, she used the EB Advance Lip Define Matte Matic Lipstick for that standout, perfect pout. This lipstick, with six nude shades, has a creamy-matte finish, which easily glides on the lips leaving it smooth and supple with intense color payoff.
***
For seven years in the industry, Mithi and her company have experienced a share of highs and lows. And for these, she is grateful because these are opportunities to learn and improve oneself. "I've learned to never settle for anything less and never stop exploring. Passion, hard work and determination are mandatory in this field and as a team leader, I try to cultivate the art of teamwork."
Indeed, it is passion that drives Mithi to achieve her goals in life — for herself, for her loved ones. With love and dedication towards her craft, she remains grateful.
"There is a saying: 'Do what you love, and you'll never work another day in your life.' I just did. I focused on something I'm good at and everything just comes out naturally. My heart is full of love and gratitude that everything conspires within my favor and blessings are pouring in. Challenges may come but at the end of it, we gained more power and resilience from the lessons of that experience," she concludes.
Photography by Claudine Cervantes Callanta of Larawanmo • Makeup by Martin Orosa and hairstyling by Petchi Ombrosa of Ever Bilena • Styling by J-em Sta. Ana, assisted by Cham Tanteras • Clothes from Vella by Genille Velasquez • Accessories from @moxie.ph