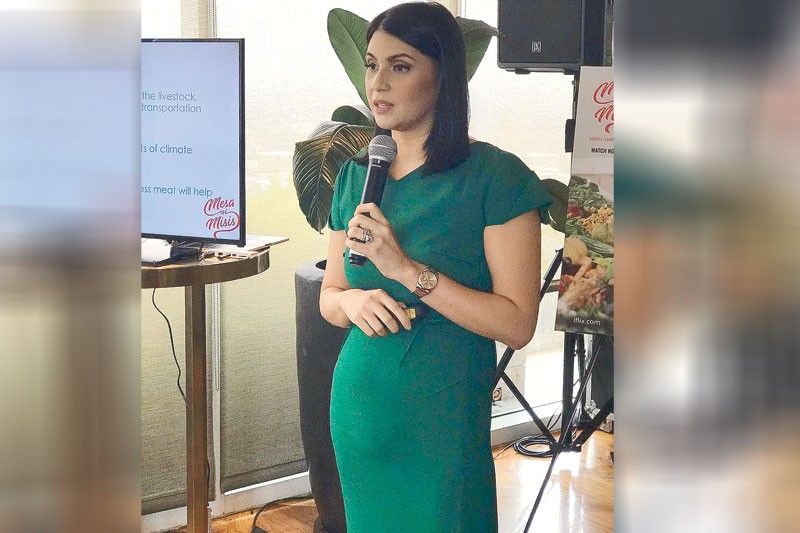 Juana Manahan-Yupangco at her Mesa ni Misis event at the Flame Restaurant of Discovery Primea in Makati City.
Everywhere you look nowadays, one lifestyle trend you can be grateful for is that of being more careful about what you put in your body, turning to healthier eating. Whether it be organic, free range or macrobiotic, there are endless suggestions on what to ingest and where to source it. There are eateries (take a bow, Wholesome Table, Salad Stop, et al.), grocery options and even home delivery services offering this healthier brand of food consumption. But whether we like it or not, one common feature to this is that, more often than not, we have to pay a premium when we elect to eat healthier. This is a state of affairs that Juana Manahan-Yupangco's Mesa ni Misis wants to change!
For less than a year now, Juana's advocacy, Mesa ni Misis has been pushing the message that without sacrificing taste, flavor, or nutrition, and at a fraction of the cost, we can all eat healthier by consuming local vegetables, and opting for vegetables that are endemic to our country. Much too often, we read material from abroad and get wrapped up in joining the bandwagon for "power foods" like quinoa and kale, and it's fine if we can afford it, but Juana wants us to be aware of the high nutritional value of our own homegrown vegetables. And with the rising cost of, and the shadow cast over, processed and canned meat, it's a choice regular households and responsible mothers would well listen to. It's such a potent and common sense message that iFlix optioned Juana, and created a cooking show. And I joked with her about the inevitable critique her father, Johnny, would have made about the show.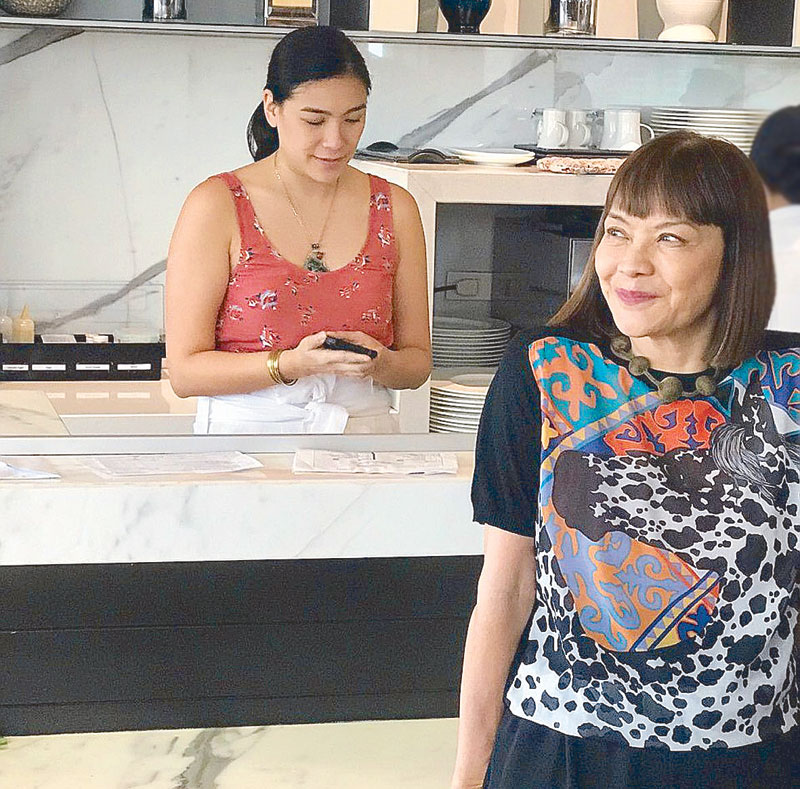 Juana's supportive sister and proud mother, Liliana and Tats.
At the Flame in Discovery Primea, Juana held a small event to thank the organizations, food establishments, friends and individuals who have been supporting her from the start. Flame executive chef Luis Chikiamco was one of those who immediately joined hands with Juana — and one of the treats of that lunch was a Mediterranean lentils recipe that Luis had converted to monggo, with great results.
Taking it to the barangay level, Juana has been tirelessly holding seminars and talks where she expounds on this message of "healthy and affordable via local veggies" message and giving out recipes that are calibrated to be ridiculously cheap and affordable. And while she herself does espouse a vegetarian diet, she doesn't insist we have to follow suit. The Department of Agriculture should be making Juana its current poster girl, given how she's pushing for our local produce to be the mainstay of any household's meal plans.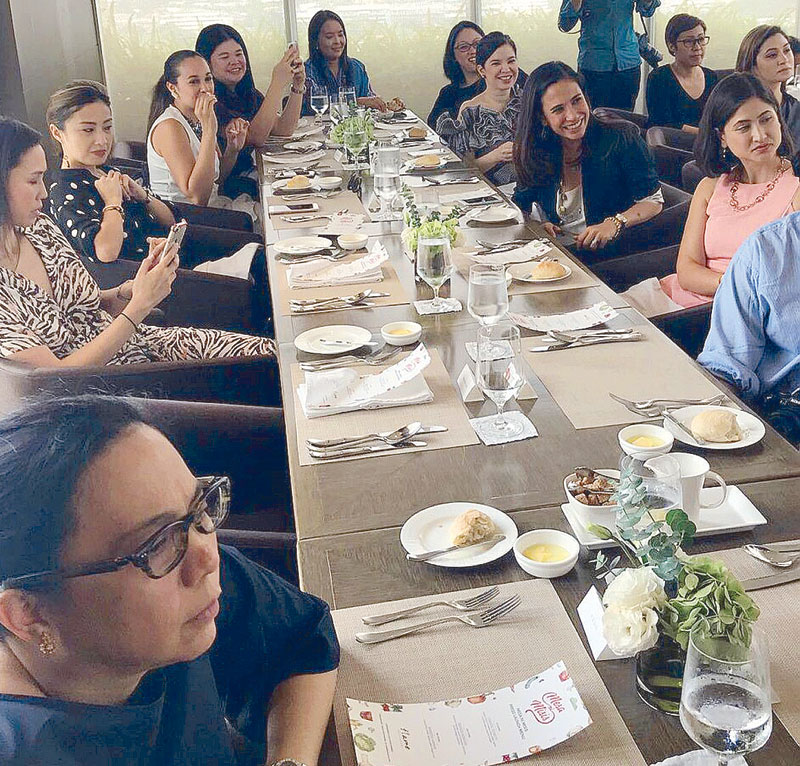 Some of her close friends who showed up and are one with Juana in her advocacy.
The great thing about Juana's advocacy is that she's pushing it as a mother and as a health conscious consumer, she tests the recipes on her own children, like the "spinach" dip that uses kangkong. And they have to declare it yummy before she adds it to the list of recipes she recommends. She keeps it real, and you know there's a sincerity to her concern, after all, it was not easy being the lone voice pushing for this advocacy. But thankfully, people have listened, and are now helping her spread the word.
Rebranding General Nutrition
Keeping in theme with today's concern about lifestyle and health, the die-hard "devotees" of the 40 General Nutrition Center (GNC) stores here in the Philippines have reason to rejoice. As of July this year, the ONI Global Group, master franchiser for GNC in the ASEAN region, has taken over the local set-up, promising better product selection, better trained staff and stronger support from ONI's Singapore home base.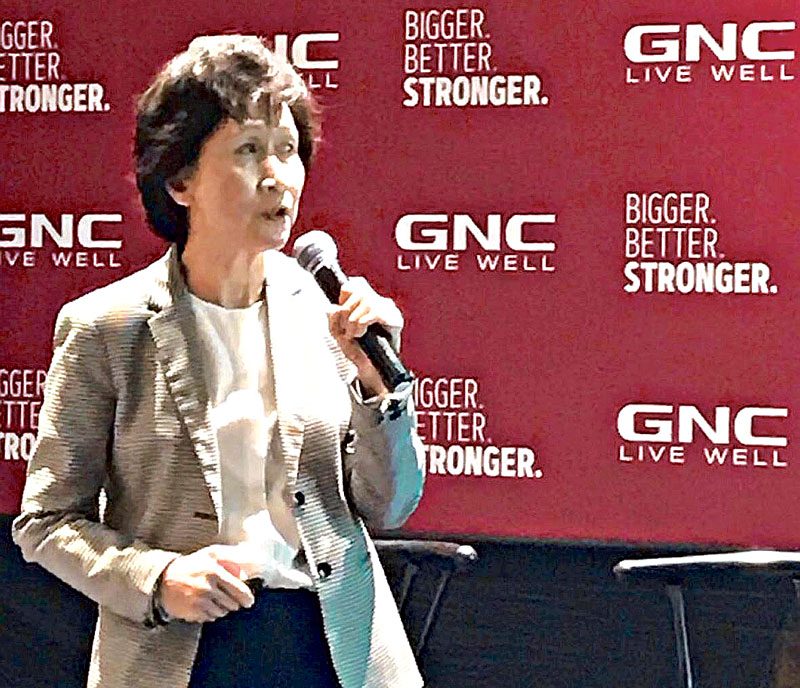 ONI Global Group Singapore CEO Cynthia Poa.
As Cynthia Poa, CEO of ONI Global Group, was proud to announce, if in the past, GNC was seen more as a store for hardcore athletes, that will change as the more general lifestyle, men's health, women's health and beauty product ranges will soon be introduced in the local stores. And naturally, the athletic/fitness/weight loss products will still be there. It's all-around more product offerings in the stores here, as they align with the stores we find in the US, Singapore and Hong Kong. In fact, ONI's plans for the Philippines include expansion!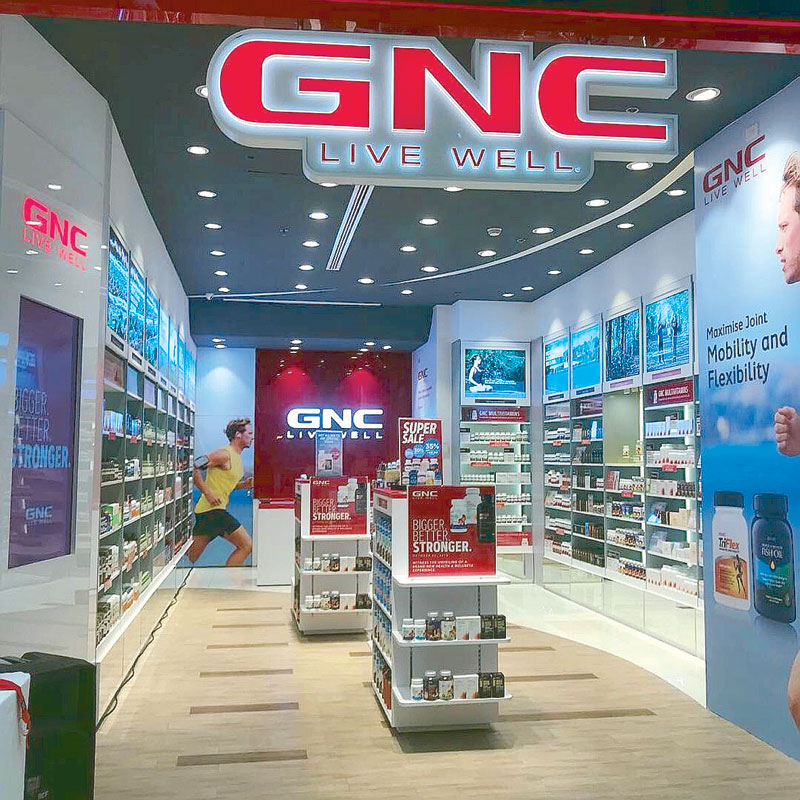 The new look of the GNC store at the Lower Ground level in SM Aura in Taguig City.
From the present complement of 40 stores, the company will be ramping up to 100 stores, all carrying the global look and complete range of products. The TriFlex in two strengths (this is the one for joint comfort), the Probiotic Complex and the anti-aging StemC are just some of the products we can look forward to. And there'll be improved training for the store staff; three months worth of training, before they're deemed ready to man the stores. It's all part of making GNC your go-to for high-quality nutrition, fitness and health.