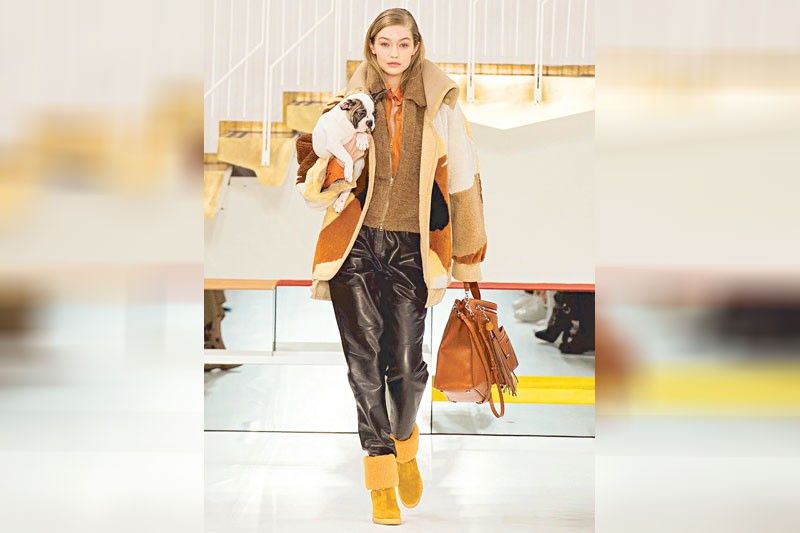 Gigi Hadid at Tod's Milan Fashion Week show.
Steeped in style & luxury
Ever since Diego Della Valle expanded his father's shoemaking business in Italy, and rechristened it as Tod's in the 1970s, he's been a true innovator, keeping one step ahead of the curve, and setting the trends for luxury shoes and leather accessories. For example, the driving shoe moccasin has been around for more than 50 years but it was Tod's that called it the Gommino, and made it fashionable for several decades now. Whether in leather, suede, nubuck, patent leather or fabric, the pebbled sole and basic construction remains the same, and yet it has endured as a singular fashion statement.
Today, we're all about athletic footwear being reformatted as active street shoes. But Della Valle was doing that through his sub-brand Hogan as far back as 1986 — when his sneakers and interactive footwear became the street shoe of a particular type of freewheeling individual. And while I've been highlighting his men's footwear so far, it's a given that his handbags and driving shoes and leather accessories for women have been the rage throughout Tod's existence.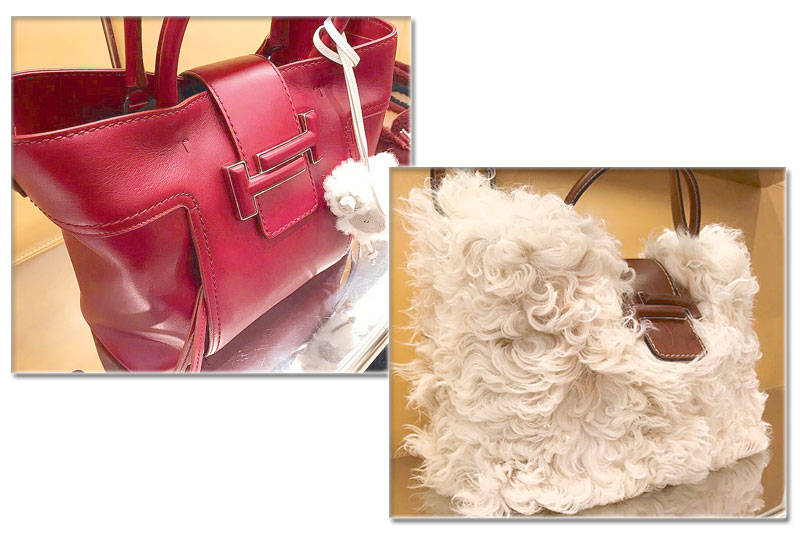 Tod's take on whimsy: a sheep bag accessory and a 'shaggy' bag!
There's always been something casual, yet steeped in luxury, about the Tod's Group's approach to design, and that is supremely evident in its Fall/Winter 2018-2019 collection. This collection is now in the two Tod's stores that can be found here in Manila. Playful and blessed with high quality leather and materials, Tod's always has something young and adventurous about its footwear, in sharp contrast to the other luxury brands that are more staid and stiff.
For this new collection, in the men's shoes category, the red velvet shoe has to be the statement piece. Even without a foot in it, it exudes character and is sexy all on its own. That Della Valle sits on the board of Ferrari is not lost on the Tod's Group as it revisits the collaboration with the automotive giant via models of driving shoes that carry the renowned racing brand.
If the red ladies' handbag has attached to it a whimsical sheep accessory, see how the designers at Tod's take that whimsy to its ultimate conclusion by including a "shaggy" bag with only the leather clasp and straps to offset its hirsute aspect. Game on, Tod's!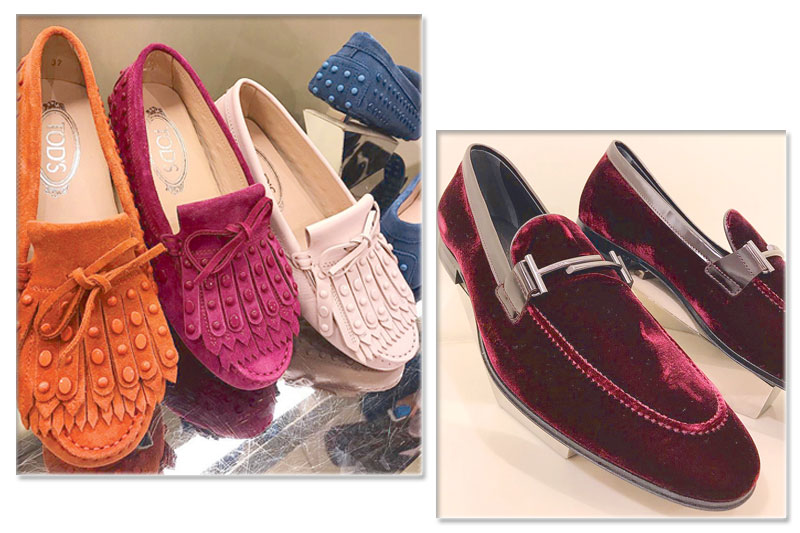 Playful and blessed with high quality materials, Tod's always has something young and adventurous about its footwear.
In the ladies' shoe collection, the iconic Gommino has a pebbled suede fringe that has to be seen to be believed. And the patent leather moccasins come in a unique aqua color. Fall/Winter also means heavy jackets, textured vests, leather pants and winter boots, which you'll have to fly to another Asian country to purchase, as our tropical clime just doesn't make it worthwhile to keep inventory of those pieces.
Way back in the 1980s, it was my late mother who got me my very first pair of Tod's and Hogan shoes. It's amazing to see how in this fickle world of fashion and design, the brand still stands proud as an arbiter of design and taste, without diluting its original DNA of being luxury with fun.