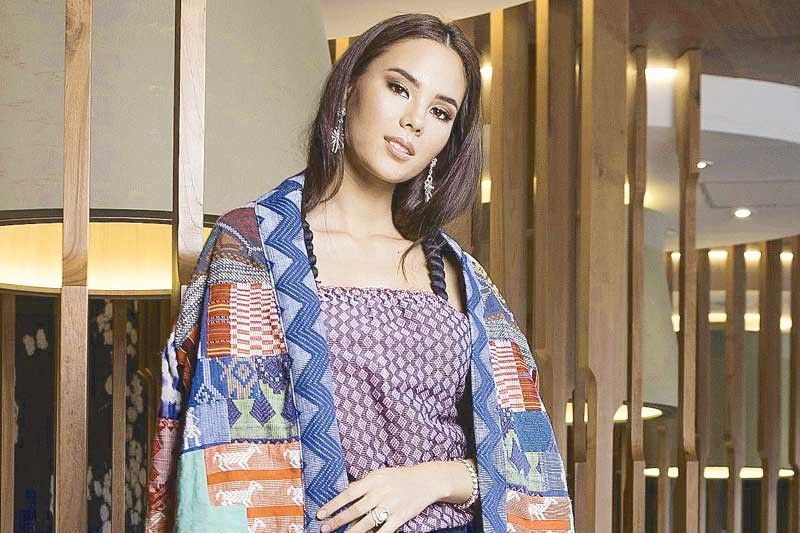 Catriona Gray: Gray's anatomy
MANILA, Philippines — Catriona Gray sings in her head. Mentally, she rearranges the tune of a song, note per note. She has that uncanny ability to work out the chords of a song, its rhythmical tension and resolution, because the reigning 24-year-old Miss Universe-Philippines finished a diploma course in Music Theory at the Berklee College of Music in Boston, reportedly the largest independent college of contemporary music in the world.
The only child of an Australian father (Ian Gray from Queensland) and a Filipino mother (Normita Ragas Magnayon from Oas, Albay), Catriona, who placed in the Top 5 of Miss World 2016, has been called a genius by many. "Maybe I am a nerd!" she laughs. Her laughter is crusty. Silhouetted in her laughter is her beautiful aura. Her mirth has kindness in its singsong tone.
"I loved school as a kid. I was a bit of a nerd. I took two Science and two Math subjects (per grade level). I loved numbers from a very young age. I feel like my mom led me there because instead of giving me Game Boy and PlayStations and a TV, she gave me educational software on our family computer for Math and stuff. By the time I went to school, I already knew the fundamentals and as a child when you have that confidence you can only get better. I felt very confident on all subjects," says Catriona, adding that she could already read before she started formal schooling. To this day, three or four books share a space with her on her bed. Yes, she also has a talent for reading different books simultaneously — with 100-percent comprehension.
She grew up very close to her parents. Catriona has started living on her own in Manila since she was 18. She bought her own plane ticket using the money she earned from modeling since she was 16 years old. "I don't have the habit of asking money from my parents," she says. At one point, when her parents settled for a while in the Philippines, "I was the primary breadwinner."
"My dad is 20 years older than my mom. Growing up, I felt like he knew everything. I felt like for every question I had, he had an answer.
"When I arrived in Manila I saw all these big things before me; it also seemed that my dream was so far away because I did not have the tools yet. It was at that time when my dad, a retired civil engineer, would tell me: 'The longest journey begins with a single step.' His words put me into a frame of mind that I can really do it if I just take bite-size pieces rather than getting overwhelmed by seeing the whole journey in front of me and feeling small," Catriona, 5'10" in height, recalls.
Catriona says her easy-going nature and the ability not to worry a lot are traits that define the Australian in her. "On my Filipino side, it's really the value of family — and the love for food!"
Fortified by the love and support she gets from her parents, Catriona is ready to peak at the Miss Universe competition this year. "My parents and I just Skyped, they asked me where they can buy the ticket for the coronation because they don't want to miss this event in my life."
Meanwhile, as she lounges in the Grab Car that will bring her home from the day's shoot, Catriona is rearranging again the melody of a dark pop in her head. Ahead of her is a bright spot. She has a crown no one else can steal — her good heart.