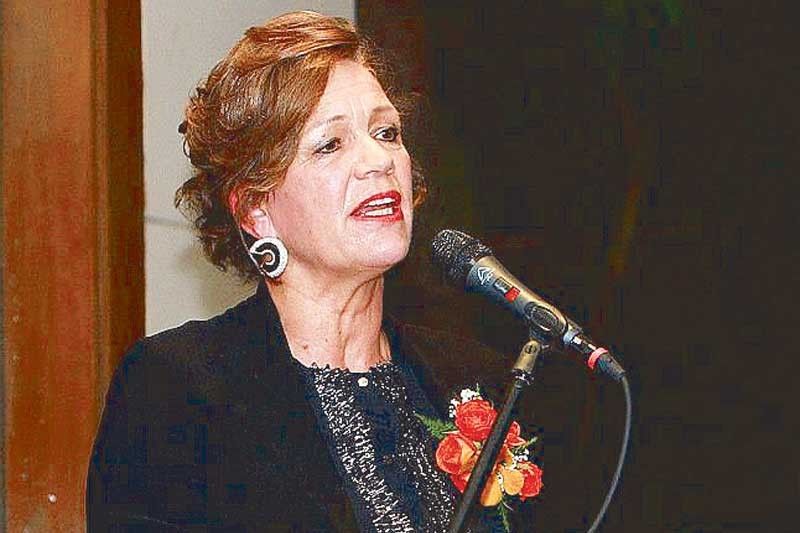 Dutch Ambassador Marion Derckx welcomes guests.
Ambassador Marion Derckx of the Netherlands led the celebration of King Willem-Alexander's birthday at a cocktail reception held at the Embassy residence.
The eldest child of Queen Beatrix and the late Prince Claus van Amsberg, Willem-Alexander became king in April 2013 upon the abdication of his mother. According to the annual "royalty survey" conducted by popular Dutch current affairs program EenVandaag and a separate survey done by the research group DVJ Insights, the king has become an even more popular figure.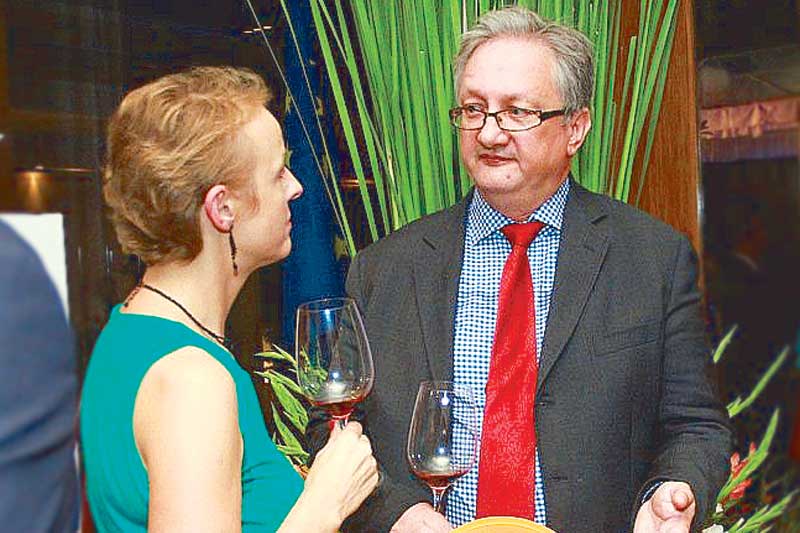 Czech Republic Deputy Head of Mission Jana Peterkova and Polish Chargé d'Affaires Jaroslaw Szczepankiewicz.
Both surveys reflected the Dutch's satisfaction at the performance of their king, with the general perception among the populace that the monarch has "grown" into his job well, showing more confidence and determination.
Observers note that the king is media savvy, allowing his subjects to get to know him better through interactions with the media, among them the interview he gave on the eve of his 50th birthday in 2017. During an "NLdoet" or the annual volunteer day in the Netherlands, the king was seen patiently listening to the problems and concerns of ordinary individuals. Add to that his sense of humor and his ability to break the ice with a joke, remarked a royalty magazine editor.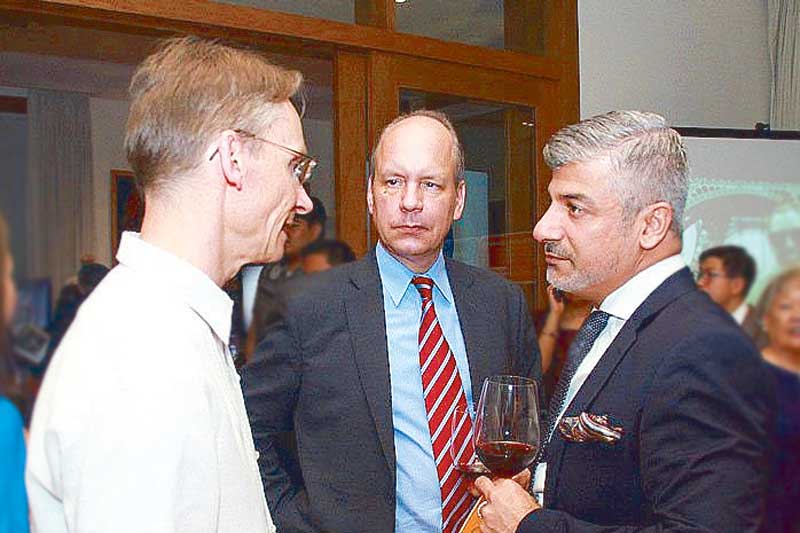 Swedish Ambassador Harald Fries, European Union Deputy Head of Delegation Mattias Lentz and Ramin Mahmoudi.
In the Netherlands, preparations for celebrating the king's 51st birthday were done months ahead with security measures described as extensive, which is understandable as the Kings's Day is also a national public holiday.
The Netherlands may be a small country but it is known as the "gateway to Europe" and is part of the "Benelux Union" — a trilateral economic and political group composed of Belgium, the Netherlands and Luxembourg. The Hague, a popular city along western Netherlands, is the seat of the Cabinet and also hosts the offices of many international organizations that include the International Criminal Court and the International Court of Justice.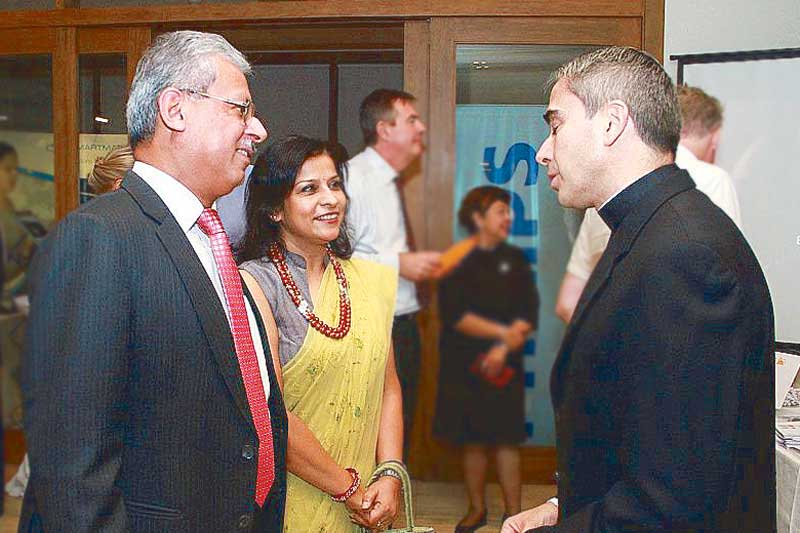 Indian Ambassador Jaideep Mazumdar and wife Parvati with Apostolic Nunciature First Secretary Msgr. Gabriel Viola.
According to latest reports, local economic growth in the provinces has been strong at 4.2 percent, with the whole of the Netherlands economy growing by 3.2 percent in 2017. People are also showing more optimism for the first time since the outbreak of the 2008 financial crisis, the latest survey by the Netherlands Institute for Social Research (SCP) revealed.