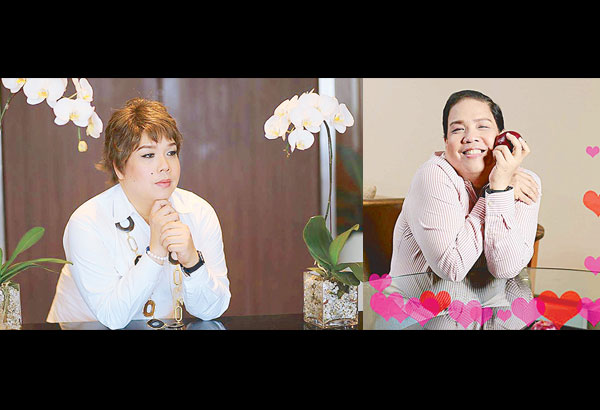 Gregster, the heartbreaker
(The Philippine Star) - November 18, 2017 - 4:00pm
Pak! — your favorite expression.
And just like that, you left the world, Gregster. With a bang so loud that in the empty space you left in our hearts, we could still hear your mirth, your laughter, your zest for life. The void is felt and it will perhaps take a while before we get used to your absence — or maybe before we get used to your presence always in our memories.
For who can forget your flamboyant style — which is just merely a costume for your bigger person because the real you that I knew was simple in thoughts — "I just want to be loved the way I love" was the longing of your romantic heart; "I miss Mommy Myrna and Daddy Greg" was your lamentation when your birthday was about to be celebrated, when Christmas season came, on Mother's Day, on Father's Day; "Thank you, my dear" was your usual answer when I checked on you after we parted ways from an event or a coverage that finished at night.
Your wit was a guiding light to those whose world experienced a dim or a drag. Your repartee was filled with witty innuendos. To hear your voice on the other end of the line was already a date with joy, happiness. You held a magic wand and sprinkled magic dust to brighten up the world of your friends. Many have expressed their sadness on their Facebook walls.
PeopleAsia editor-in-chief Joanne Rae Ramirez eulogized you on Facebook saying: "You were like a sister to me and my sisters, Greggy Vera Cruz, as you were like a sister to many others whose lives you colored as brightly as your cherry red lipstick. My sisters and your PeopleAsia sisters will miss you. I could imagine you saying in reply, Pakkk!." Sultana Joanne continued in another post: "You were absent one day and I already missed you. Rest in peace, dearest Greggy V. Vera Cruz. My heart is broken, but you, your mom and dad now complete the three corners of your heart."
PeopleAsia managing editor Jose Paolo dela Cruz said: "Today, we say goodbye to the King of Hotels, Queen of Capri, FB darling, owner of a 'nubile' body and inventor of the 'chika bonding moment.' We will miss you, but we will never forget you Greggy V.!"
Writer and UP professor Ivy Lisa Mendoza said: "Dim down the lights, FB. You are one happy star less. Requiescat in pace, Greggy V. Vera Cruz."
Writer Alex Vergara said: "Like most of my relationships with colleagues in the business, my relationship with journalist Greggy Vera Cruz never went beyond the usual greetings and niceties we got to exchange whenever we saw each other in person. Time and deadlines, as usual, got in the way of us developing a deeper and more meaningful friendship. Greggy was the type of person you couldn't ignore, but at the same time he had this amazing ability to make you feel at ease despite his outrageous ways, including those fabulous costumes he wore with aplomb whenever and wherever he found an excuse to wear one. He was such a punster, too, (an art I have yet to master) as seen in his many posts on FB with him and his celebrity subjects, mostly good-looking guys he had no qualms getting close to, literally. To say that he was such a character wouldn't be enough. Underneath that facade of fabulousness and those beautiful lips was a kind person, a beautiful soul who brightened everyone's day with his amusing and provocative costumes and equally provocative poses and posts. Pak! Farewell, my friend. I will miss you, Greggy."
Linda Ley wrote on FB: "One of the saddest days in my life. I can't believe my BFF Greggy left for good and now in the hands of our Lord. Gone too soon...my love. You will be missed forever."
Allure columnist Joanne Zapanta-Andrada said: "Greggy was an able feature and script writer, show host and actor. He was always a load of laughs when we would get together. His FB posts would often humorously seesaw from the side of sinner to saint; a Latino hunk's photo at 1 p.m., followed by a novena for the Virgin Mary at 3 p.m. I just spoke to him over the weekend. I cannot believe that he is gone. I shall miss him dearly."
Indeed, you are missed, Gregster. And your larger-than-life presence is still felt. For what are the chances that I would handwrite the draft of this column (on the day that you left us) in a stationery that screamed "Capri" after I asked for a piece of bond paper from a stewardess on my way to Bangkok from Chiang Mai. The flight attendant took so long to give in to my request. I followed her to her station and found her scrambling over her bag, looking for paper. She found one and only one piece of stationery, handed it to me with a smile. I may be over reading the meaning of that single Capri (Hotel Residences) stationery but, to us your friends, aren't you really the Queen of Capri (because you would pretend to be puffing a Capri cigarette every time you wanted your joy or dismay emphasized)? When one is sad, one puts meaning to things that will make one happy. That moment, that single stationery made my sad heart smile.
A priest told me that when a person dies, there are only two things that the people he or she left behind can say. Buti nga (Good riddance) or sayang (what a loss). You are a loss to a world that is always, always in need of good vibes and hearty laughter.
Greggy Vera Cruz — the world lost a witty soul. Godspeed, my beautiful, funny friend.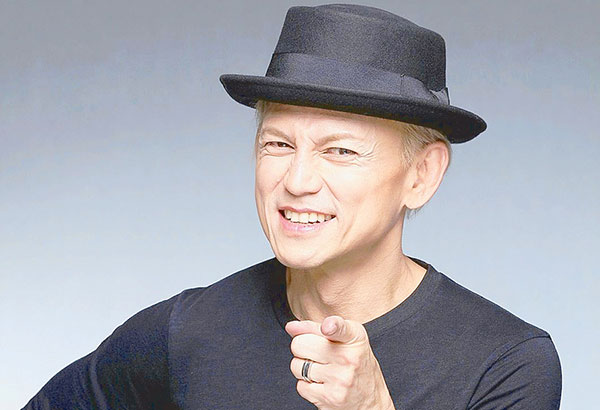 Jon Santos headlines Laugh Wins! at the Marriott Grand Ballroom in Pasay City.
Laughter wins!
Cast your worries away and allow laughter to win. No hate, no trolls, no fake news, no war. Just laughter.
Jon Santos, the extraordinary comedian responsible for many sac-exploding shows, is threatening to create another LOL experience with "Laugh Wins!" at the Ceremonial Hall, Marriott Grand Ballroom on Dec. 2 (3 p.m. and 8 p.m.). The show is produced by Resorts World Manila and Ultimate Shows that also brought Jon's successful sold-out comedy event "Extra Judicial Kidding."
In this two-hour, non-stop music and laughter show directed by Joaquin Pedro Valdes, Jon will be joined on stage by special guests Mitch Valdes, a veteran comic-singer-actress, and the musical comedy troupe ISPRIKITIK Improv.
Jon Santos promises to assume different personas in "Laugh Wins!", turning into extremely well-known (and extremely controversial) characters we all love to love and love to hate. (The last time I saw him at the show produced by the Healing Servants' Foundation of Fr. Gerard Deveza, Jon sauntered into the stage as Wonder Woman, Imelda Marcos beside the tomb of her "Ferdie," Vilma Santos, Dionisia Pacquiao, even as transgender Jake Zyrus.) Jon is always gifted with perfect timing and perfect style to imitate the characters he performs. So, the audience laugh with him, even cry and whine with him.
Mitch joins the craziness and ponders on how time has so drastically changed. Watch this seasoned entertainer battle it out in the age of social media and millennials to remind us why we still love her after all these years. ISPRIKITIK Improv is the perfect douse to the duo of Jon and Mitch.
I have seen Jon and Mitch perform together many times and I can't get enough of them. "Laugh Wins!", for sure, will remind us that no problem, no situation and no issue is too great to prevent us from coming together and uniting in a night full of laughter.
(Laugh Wins! is staged for the benefit of Caritas Manila and Saint John Paul II Home for Priests Foundation, Inc. For inquiries, call 891-9999 or 908-8000 loc. 7700.)
(For your new beginnings, e-mail me at bumbaki@yahoo.com. I'm also on Twitter @bum_tenorio and Instagram @bumtenorio. Have a blessed Sunday!)