Laffter heals
October 14, 2017 | 4:00pm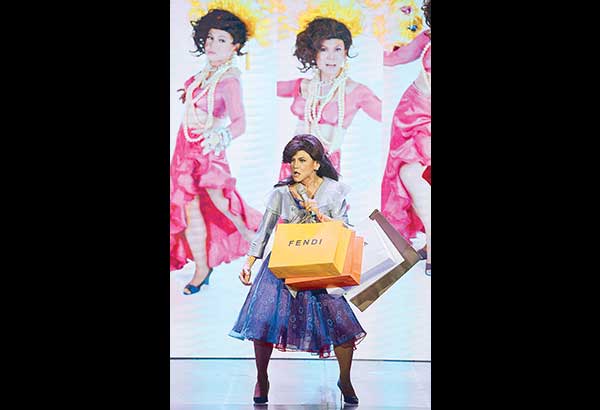 Jon Santos has been making audiences roar with laughter for almost 30 years now. Today, his name has become synonymous with happiness.
Early this year, Jon wanted to offer a token of gratitude to God for his many fruitful years as a successful comedian. He reached out to Fr. Gerard Deveza, a compassionate healing priest and founder of the Healing Servants Foundation, who runs a mission school called the Divine Healer Academy of Sorsogon in Cabid-an, Sorsogon.
Aware of the needs of the mission school's 365 underprivileged students from Kinder to Grade 12, Jon decided to gift them with an original comedy show in order to raise funds to keep the school running for another year. He coined the title "Laff Heals." And what an enjoyable show it turned out to be!
Jon generously poured out all his comic energy into the hilarious side of Wonder Woman, Miss Universe 2015 Pia Wurtzbach, Vilma Santos, Aling Dionisia Pacquiao, Imelda Marcos after the burial of her beloved Ferdinand Marcos and, finally, Jon Santos himself in a brilliant and witty update of life in today's world, much to the delight of the crowd who filled up SM Aura's Samsung Hall last Sept. 30.
Highlights of the show included a beautiful opening prayer and two finale Christmas duets rendered by Divine Healer Academy students Orven Ebrada and Jessica Gordola, as requested by Jon. They certainly awed the audience with their spectacular voices.
Each guest was gifted with a colorful bunch of intricate paper roses painstakingly made by the students as their tokens of appreciation.
Father Gerard profusely thanked Jon, all the benefactors, members of the Healing Servants Foundation, families and friends who took time out for this cause. "Your enthusiastic response, your presence, this full house of support make the students of the Divine Healer Academy feel loved," he said with a grateful smile.
(Would love to hear from you at [email protected].)