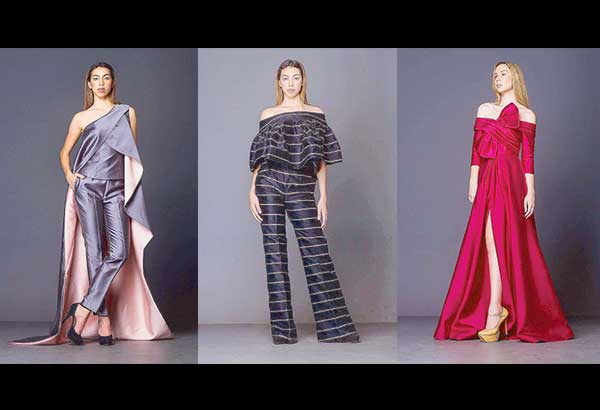 Ronald Enrico creations. Photos by Jon Unson (@JonUnson)
Pop-up couture: Ronald Enrico
MANILA, Philippines — Cebuano fashion designer Ronald Enrico is a favorite among Cebu's finest. His signature feminine designs range from bridal to full couture to understated chic.
When asked to describe his fashion aesthetic, Ronald said, "I find it difficult to pigeonhole my fashion design aesthetic, or even describe it. Fashion and design is my bliss, and whenever I design a gown or a dress, I always imagine that particular type of women who can or may wear it. There is always that conscious effort on my part whenever I design to consider the wearer. Fashion is nothing if it is not worn."
The demand for his designs has trickled down to Manila, leading him to open an atelier in Palm Village, Rockwell in Makati City.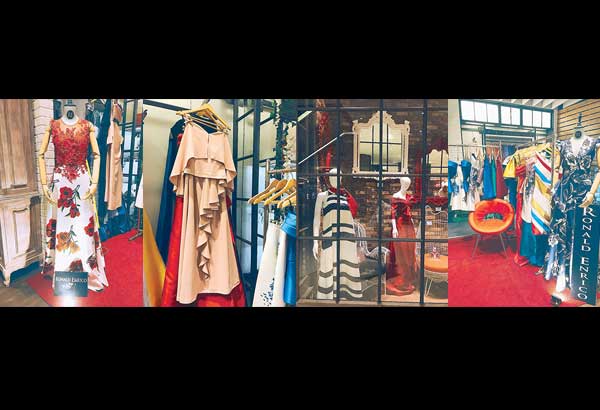 Ronald Enrico's ready-to-wear collection at Styled Pop-up Store in Shangri-La Mall East Wing.
Even better, you can get your hands on his ready-to-wear collection at Styled Pop-Up Store at the second floor of Shangri-La Plaza Mall East Wing, which runs until January 2018.
Featured at the Styled Pop-Up Store is Ronald's latest ready-to-wear collection that consists of easy separates, jumpsuits to dresses and gowns, from fluid to structured cuts. Colors range from cool neutrals and muted pastels to warm hues to rich, jewel tones.
With the holidays creeping in, best to stock up on those fabulous party dresses before the rush commences as stocks are per piece. You never have to worry bumping into anyone in the same dress as you!
And as for some tips on dressing for the holidays, Ronald has this to say, "Fashion should be fun. I always try to introduce my clients to designs that have an element of fun and surprise in them, whether it is in the cuts, the silhouette, print, pattern or details. Fashion ceases to be fashion when it gets too serious, self-conscious and boring."
(To see more of his designs, visit @RonaldEnrico on Instagram.)