We don't want Sara impeached – Marcos
November 21, 2023 | 12:00am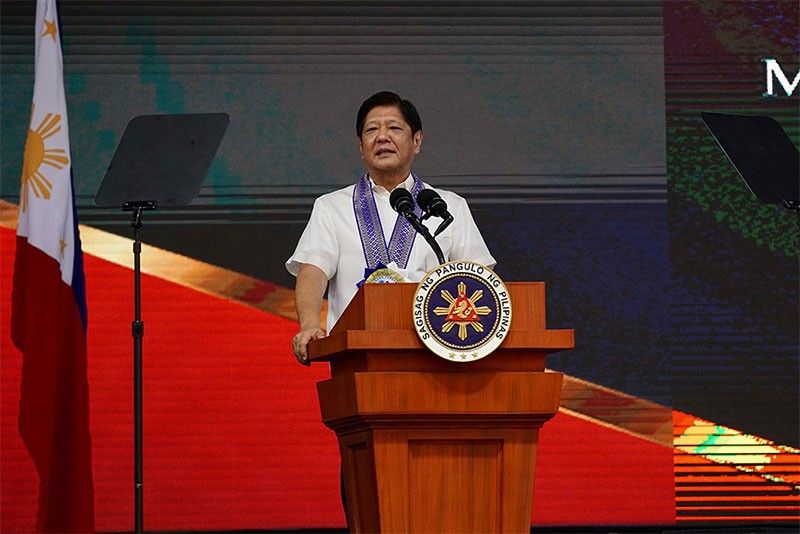 HONOLULU – President Marcos stood by Vice President Sara Duterte yesterday, saying she does not deserve to be impeached and that he only has positive things to say about her work.
While claiming that it is not unusual to hear about efforts to oust a leader, Marcos said he is closely watching the issue because he is against impeaching the Vice President, who was his runningmate in the 2022 elections.
"Binabantayan namin nang mabuti (We are monitoring it closely) because we don't want her to be impeached," Marcos told reporters here. "She does not deserve to be impeached so we will make sure that this is something we will pay very close attention to."
"Lahat naman kami mayroong ganyan eh (All of us have been through this). So, I don't think it's particularly unusual, I don't think it's particularly worrisome," he added.
"There will always be an element that would want to change the result of an election," he said.
He described his relationship with the Vice President, who is also the education secretary, as "excellent."
"On a professional level, nothing but good things to say about the work she has done in the Department of Education," the President said.
Earlier, Alliance of Concerned Teachers party-list Rep. France Castro said there were talks about impeaching Duterte at the House of Representatives but leaders of the chamber denied this. Rumors about the supposed efforts to impeach Duterte came as the Vice President is facing controversy over her request for intelligence funds in the 2024 national budget.
The House of Representatives, dominated by the allies of Marcos, has realigned the combined P650-million confidential funds of the Office of the Vice President and Department of Education to security agencies dealing with the threats in the West Philippine Sea. — Alexis Romero, Michael Punongbayan, Ghio Ong