Pope Francis removes Filipino priest over child abuse allegations
September 17, 2023 | 4:21pm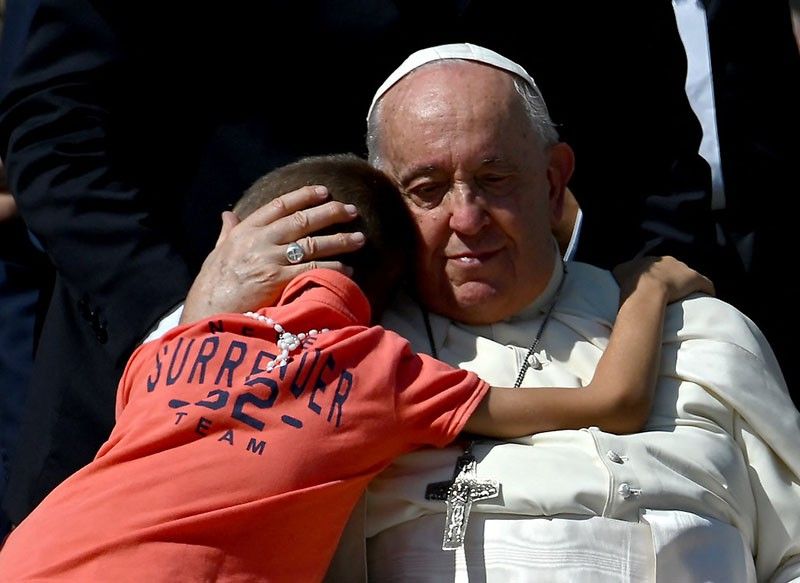 MANILA, Philippines — Pope Francis has removed a priest from Borongan, Eastern Samar, due to allegations of child sexual abuse, according to the Catholic Bishops' Conference of the Philippines (CBCP).
The accused priest identified as Pio Aclon, previously stationed in Borongan, had been suspended from his clerical duties while an investigation into the allegations took place.
The pontiff's decision was announced on Sunday by the Diocese of Borongan through an official statement referred to as the "Informationis Causa."
The document, bearing the signature of Chancellor Fr. James Abella and dated July 18, stated Aclon's expulsion from the clergy.
"Notice is hereby given that the Holy Father Pope Francis has dismissed from the clerical state PIO CULTURA ACLON of the Diocese of Borongan," the diocese wrote in a circular.
"He [Aclon] is, therefore, no longer a cleric and cannot exercise priestly ministry in the Church," it added.
The announcement was read in all parish churches, chaplaincies and chapels within the Diocese of Borongan. The circular did not disclose specific details about the accused priest and the allegations against him.
The CBCP vowed transparency and accountability in handling cases of sexual abuse involving the clergy.
To prevent cover-up, the CBCP has established a dedicated office tasked with protecting minors from potential sexual misconduct by clergy members.
In recent years, there have been thousands of reports of child abuse within the Catholic Church worldwide, posing a challenge for the pontiff.
Pope Francis, who was elected by his peers in 2013, has made it clear to bishops worldwide that they must have a "zero tolerance" policy for clergy members who sexually abuse children.
In response to this issue, he organized an unprecedented summit on clerical sexual abuse the following year. He also implemented reforms that include new rules requiring the reporting of abuse and any attempts to cover it up.