216 polling precincts had COVID-19 vaccination areas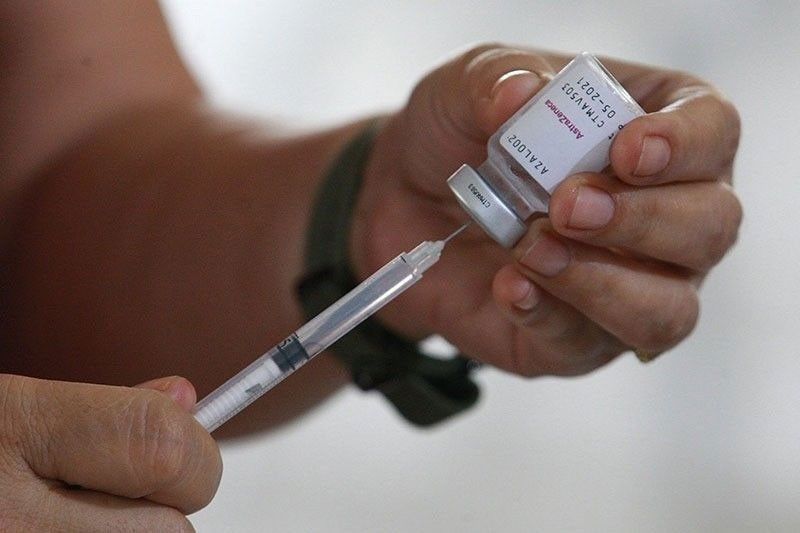 MANILA, Philippines — Pop-up COVID-19 vaccination sites were set up in more than 200 polling precincts in some regions of the country, the National Vaccination Operations Center (NVOC) said.
At a public briefing, NVOC head and Health Undersecretary Myrna Cabotaje reported that 216 polling precincts had pop-up or tent vaccination sites during yesterday's elections.
Cabotaje noted that Soccsksargen (South Cotabato, Cotabato, Sultan Kudarat, Sarangani, General Santos) had the most vaccination sites with 60, while Central Visayas only had one.
"What happened was after casting their votes, the voters proceeded to the 'bakuna' center to get their first dose, second dose or booster shots. They just had to show their IDs and vaccination cards," she said.
The procedures are similar to those in regular inoculation sites.
Cabotaje said 68.4 million individuals are already fully vaccinated against COVID-19, representing 76 percent of the 90 million target recipients.
Data, however, showed that only 13.4 million individuals have received their booster doses.
"It's quite slow. There are 38.6 million eligible individuals who have not gotten their first booster," Cabotaje said.
Currently, only immunocompromised individuals have been recommended by the Health Technology Assessment Council (HTAC) to get a second booster.
Cabotaje said they are waiting for HTAC recommendation to give the booster shots to senior citizens and health care workers.
She said they have already proposed to HTAC to include overseas Filipino workers for booster dosing as this is being required in some host countries.