PNP: Poll-related violent cases now at 16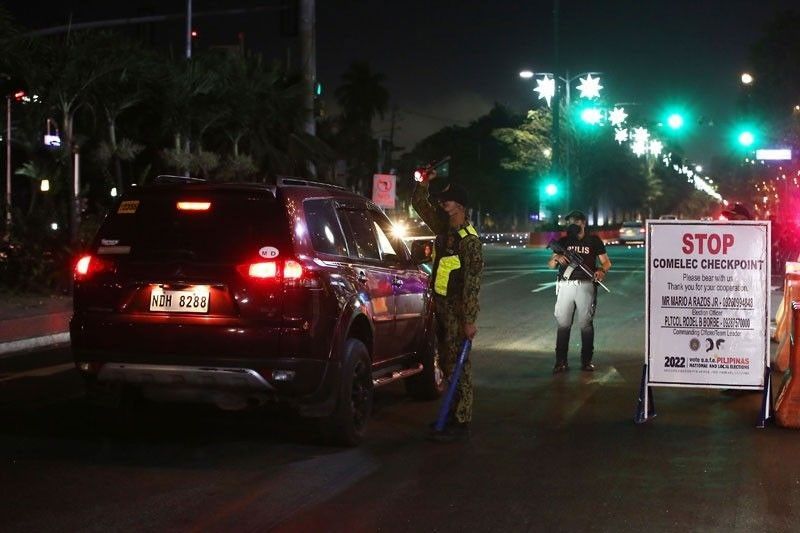 MANILA, Philippines — At least 16 election-related violent cases have been validated by the Philippine National Police (PNP) out of the 63 recorded incidents since Jan. 9.
Of the figure, 41 have already been classified as "non-election-related" violence while six are suspected "election-related" ones, according to PNP spokesman Col. Jean Fajardo.
"Investigation is still ongoing in these six incidents to determine whether they are 'validated' or "non-election-related," Fajardo said in a press conference yesterday.
Based on PNP parameters, a violent incident is categorized as election-related if it occurred during the election and campaign period, the parties involved are candidates, their supporters and family, as well as if the motive of the violence was to disrupt or influence the elections.
Fajardo noted that compared with election-related violence in 2016 and 2019, this year was relatively marked with less violence.
"If we compare the validated election-related incidents to 2016 and 2019 elections, this year, we have lower. With respect to gun ban violators and confiscated firearms, more than 50 percent drop was recorded based on our arrests. These are good indicators, these are good numbers," she said, stressing how there were 133 election-related violence in 2016 while there were 60 in 2019.
The PNP has already arrested 3,081 violators of the gun ban with about 2,459 firearms seized.
Meanwhile, Fajardo said the PNP has activated anti-vote-buying teams from regional police offices down to municipal police stations to ensure illicit transactions to influence voters while voting today would be thwarted.
The Department of the Interior and Local Government issued on Friday Memorandum Circular 2022-058 ordering the creation of PNP anti-vote-buying teams in each province, city and municipality in the country.
These teams are tasked to receive and investigate all vote–buying or vote-selling allegations, as well as preserve evidence and protect witnesses and complainants.
Since their activation, Fajardo said anti-vote-buying teams have yet to report incidents but said they have already recorded at least two incidents in Bataan and Ilocos Sur during the campaign period.
"Corresponding criminal cases have been filed against those involved. In other reports filed before the PNP, we are still validating those because many merely documented incidents and reported in via social media. But in order for the case to prosper in court, there needs to be a complainant," she added.
Fajardo explained that anti-vote-buying teams will be deployed near polling precincts, police assistance desks and other areas of engagement to be assigned by the Commission on Elections so that voters can report such incidents.
Meanwhile, to further protect the integrity and peace of polling today, the PNP will be allowing officers to use body-worn cameras while enforcing peace and order in polling precincts.
The PNP said that with at least 200,000 election frontliners composed of police officers, soldiers, coast guards, firefighters and other employees from government agencies securing the integrity and peace of the elections, it is confident that the security coverage nationwide would be enough to thwart any threats.
Fajardo said that from the PNP side, about 40,000 police officers would be in checkpoints, while over 12,000 reactionary forces would be on standby if needed.