Moreno proposes drive-thru vaccination sites at toll booths
January 18, 2022 | 12:00am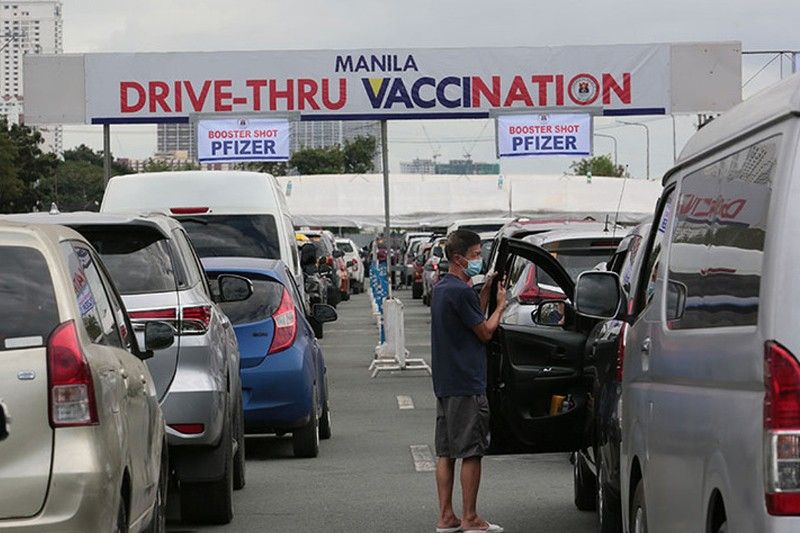 MANILA, Philippines — Manila Mayor Isko Moreno yesterday urged the government and private sector to use the toll booths in expressways as drive-thru vaccination sites.
The mayor made the call during the opening of a drive-thru booster vaccination for public utility vehicle drivers at the Bagong Ospital ng Maynila.
"I want to share an idea. All toll gates can be used as drive-thru. Just imagine all the exits," Moreno said.
He said he got the idea after seeing figures that even those from different provinces visit and drive up to Manila to get their jabs.
"The data will not lie. There are even those who drive three to four hours to Manila, plus the number of hours lining up for shots at the Luneta drive-thru booster facility," Moreno said, referring to the city's drive-thru vaccination site at Quirino Grandstand.
"This means there is demand from the people who want to get boosted," he added.
Moreno asked the Toll Regulatory Board to recommend the proposal for the drive-thru jab site to business tycoons managing the North Luzon Expressway, South Luzon Expressway, Manila-Cavite Expressway, Southern Tagalog Arterial Road, Subic-Clark-Tarlac Expressway, and Tarlac-Pangasinan-La Union Expressway, among others.
Manila recorded 3,413 active COVID-19 cases as of yesterday noon, with 120 new cases.