Odette death toll climbs to 405; 82 still missing
January 1, 2022 | 12:00am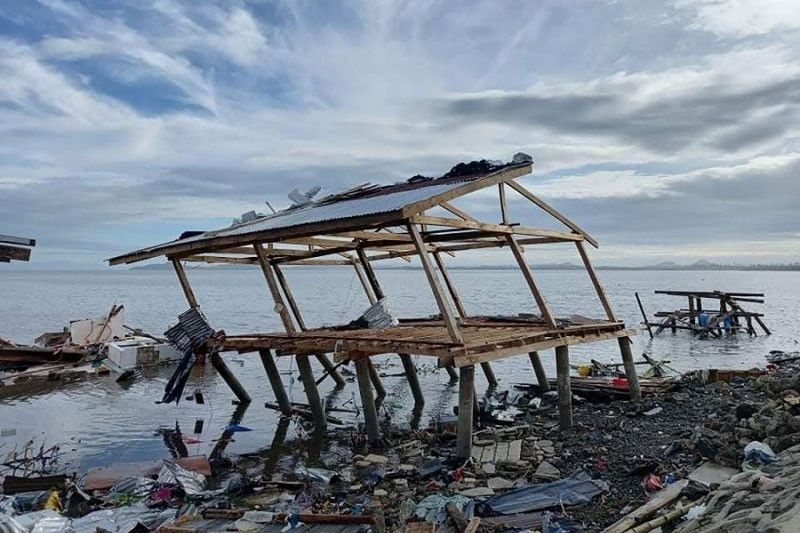 MANILA, Philippines — The total number of fatalities from Typhoon Odette in the Visayas and Mindanao has now reached 405 with at least 82 persons still missing and 1,147 injured, according to the latest report from the National Disaster Risk Reduction and Management Council (NDRRMC).
Based on data gathered from regional disaster management units, those who died include persons who drowned, were hit by falling trees, were trapped in debris, collapsed structures and landslides.
The NDRRMC said 6,526 barangays in 479 cities and municipalities in 38 provinces in 11 regions were affected by Typhoon Odette, while displaced persons numbered some 500,626 across 1,325 evacuation centers.
The damage to agriculture due to Odette has reached P9 billion, according to the Department of Agriculture (DA)-Disaster Risk Reduction and Management Operations Center.
Volume production loss also stood at 194,671 metric tons covering 351,932 hectares of agricultural land. The DA also reported that 2,947 hectares of high value crops worth P330 million were damaged.
In addition, 1.3 million heads of chicken, swine, carabao, goat, sheep, horse, duck, turkey and guinea fowl valued at P350.8 million were also lost.
The department said it would provide at least P2.9 billion worth of readily available assistance to affected farmers and fishers.
According to the Department of Public Works and Highways, damage to public infrastructure has reached P3.71 billion – about P2.87 billion in roads, P602.48 million in bridges, P349.26 million in flood-control structures and P650,000 in public buildings.
Central Visayas suffered the largest infrastructure damage, costing P1.68 billion, followed by Eastern Visayas (P963.64 million), Western Visayas (P549.65 million), Caraga (P230 million), Mimaropa (P157.83 million) and Northern Mindanao (P134.34 million).
Public Works acting Secretary Roger Mercado said 46 national road sections have been cleared and reopened. "Quick Response Teams are out in the field working tirelessly to clear roads and help our kababayans affected by typhoon Odette," he said. – Rhodina Villanueva, Janvic Mateo, Catherine Talavera, Richmond Mercurio, Rainier Allan Ronda