Vax certificates now issued to local travelers
November 5, 2021 | 12:00am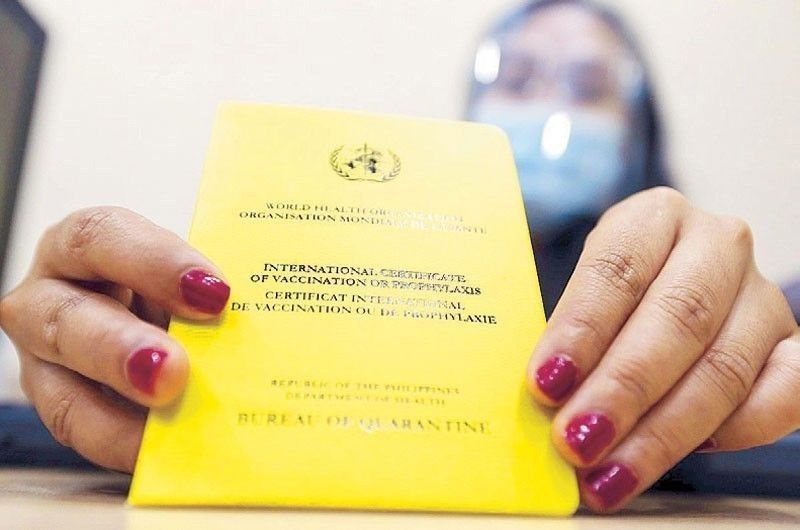 MANILA, Philippines — The VaxCertPH information technology system set up by the Department of Information and Communications Technology (DICT) already has the capability to issue vaccination certificates, even for domestic travelers.
Emmanuel Rey Caintic, information undersecretary for Digital Philippines, said the DICT has finished working on a mobile "verifier" application or app that could be used by business establishments and border officers to scan and verify the authenticity of the VaxCertPH vaccine certificates.
The VaxCertPH verifier app, he added, is available on the Apple App Store and is also due to be uploaded on the Google App Store platform.
The Inter-Agency Task Force for the Management of Emerging Infectious Diseases (IATF) had approved allowing the issuance of digital certificates for domestic use last week.
Presidential spokesman Harry Roque said the IATF approved the recommendation to open the digital vaccination certification system for domestic use, noting that these certificates were previously limited only to outbound migrant workers.
He added that all local governments that lack their own electronic vaccine administration systems are required to use the DICT system for recording and databasing of all inoculation information.
Caintic said the Department of the Interior and Local Government and LGUs have to work together in uploading their vaccination database for the smooth operation of the VaxCertPH database and certificate system.
"They have to promptly and properly submit their line lists; submit early, submit completely, and submit correctly. LGUs must do data submission to VIMS (vaccine information management system) as religiously and carefully as they do the vaccination itself," Caintic stressed.