4 hospitals allowed to use molnupiravir to treat COVID-19
October 7, 2021 | 12:00am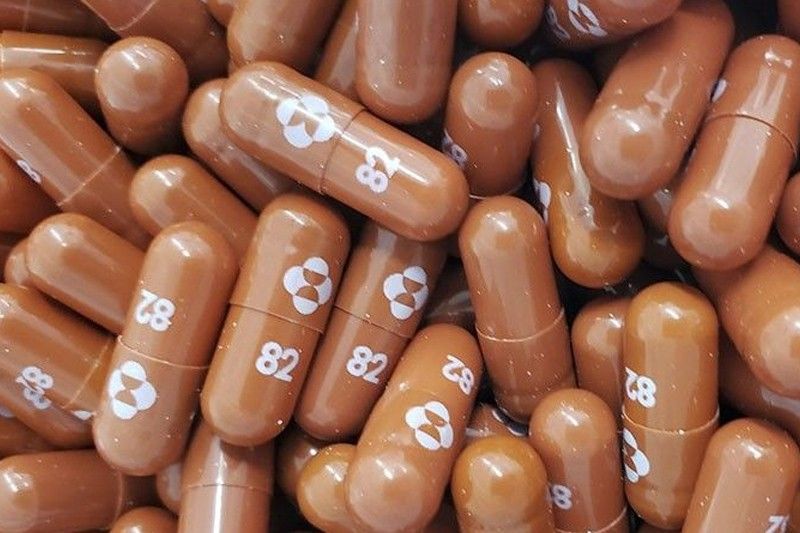 MANILA, Philippines — While molnupiravir is still undergoing clinical trials, the Food and Drug Administration (FDA) said yesterday that four hospitals have been granted compassionate special permit (CSP) to use the drug to treat their COVID-19 patients.
FDA director general Eric Domingo said molnupiravir, an investigational antiviral drug to treat COVID-19, can now be applied for CSP with his agency.
He noted that "multi-countries," including the Philippines, are doing clinical trials for the drug.
"The results are good. Based on the interim (results), it can prevent possibly 50 percent of people from going into severe COVID-19 and dying," Domingo told a public briefing.
In a statement last Oct. 1, molnupiravir manufacturer Merck announced that its drug had "reduced the risk of hospitalization or death by approximately 50 percent."
Domingo added that once Merck secures an emergency use authorization from the FDA of United States, it could also apply for EUA in the Philippines.
But even with an EUA, the clinical trial must still be completed so that Merck could apply for "full registration or certificate of product registration" with the FDA, he said.
By doing so, the product could be sold in hospitals or drug outlets, he added.
As COVID-19 cases continue to increase, the Philippine Health Insurance Corp. expanded its benefit packages for Level 1 hospitals nationwide.
In its Advisory No. 2021-037, PhilHealth said claims may now be made by Level 1 hospitals for moderate COVID-19 pneumonia cases.
Prior to this, the benefit packages for such hospitals were limited to mild patients.
"Level 1 hospitals in municipalities without any Level 2 or Level 3 hospitals, as certified by the Department of Health-Center for Health Development, may be allowed to claim for moderate COVID-19 pneumonia regardless of the risk classification of their areas," it noted.
Level 1 hospitals may file for claims for attending to moderate COVID-19 pneumonia cases for patients admitted while the province or city is under Alert Level 3 or higher; or enhanced or modified enhanced community quarantine (ECQ/MECQ) based on the old risk classification.
The PhiHealth advisory noted that severe and critical COVID-19 cases shall only be reimbursed in Level 2 and Level 3 hospitals, "until further notice