Comelec rejects extension of registration period; OKs longer hours, additional days for voter sign-ups
August 17, 2021 | 12:41pm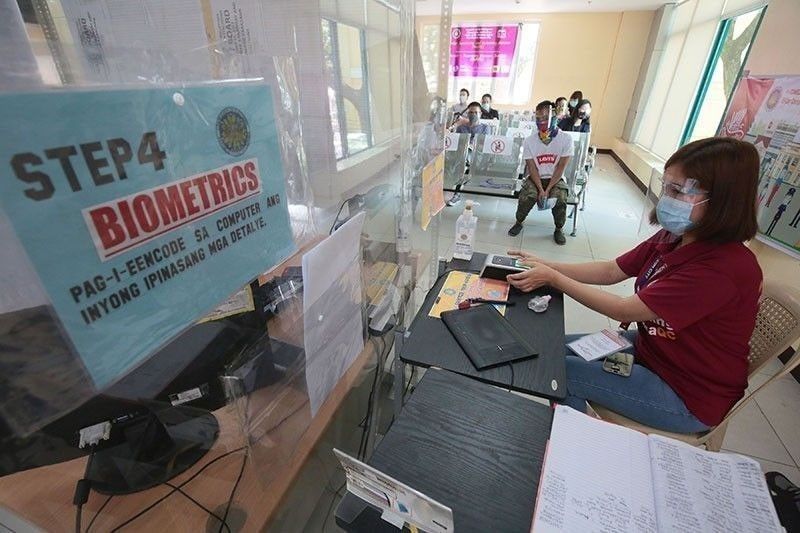 MANILA, Philippines — Voter registration will end on September 30, but those who wish to participate in the 2022 national polls are given longer hours and additional days for registration, the Commission on Elections said Wednesday.
In a virtual conference, Comelec spokesperson James Jimenez said the commission en banc decided to not extend the voter registration period, "citing operational concerns particularly timelines associated with the 2022 national elections."
"The commission is concerned that if we delay the end of voter registration it will also cause corresponding delays in all other preparatory activities especially those that depend on the finalization of list of voters," he added.
But Jimenez said the Comelec has unanimously approved the extension of voter registration hours daily, up to 7 p.m. and sign-ups on Saturdays and even holidays in the remainder of the registration period.
@COMELEC En Banc approved extension of registration hours Monday up to 7PM and on Saturday up to 5PM. Comm Casquejo proposes to open at 7AM.

— Rowena Guanzon (@rowena_guanzon) August 18, 2021
More details on modifications to the registration period will be included in the Comelec resolution that has yet to be promulgated, the Comelec spokesperson added.
This includes modifications in registration on satellite sites. Jimenez said malls have also been requesting to extend the sign up period up to their closure, but this would also been discussed in the Comelec resolution, he added.
Voter registration only under GCQ, MGCQ areas
Lawmakers and several sectors have been urging the Comelec to extend the sign-up period, claiming voter disenfranchisement if it would follow the September 30 deadline.
Registration has been suspended in Metro Manila as the National Capital Region reverts to a two-week Enhanced Community Quarantine period.
Jimenez said that based on their policies, voter registration will only resume once the locality transitioned to General Community Quarantine or Modified GCQ status.
He said the Comelec has long achieved its target of 59 million registered voters for the 2022 polls. "We are already well beyond 60 million registered voters," Jimenez said.
The commission has also surpassed its target of four million new voters and 4.3 million first-time voters have signed up, as of two weeks ago.
"We've met the expectations set in this registration period and we will continue working until end of registration period," he added. — Kristine Joy Patag