DOH: Many Delta variant cases unvaccinated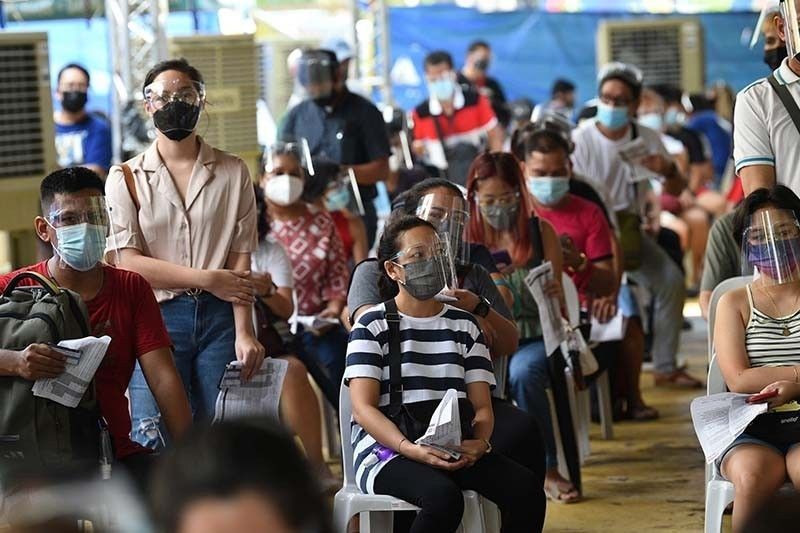 MANILA, Philippines — Many of the Delta variant patients recorded in the country are unvaccinated, appearing to prove the efficacy of vaccines against variants of concern, Department of Health (DOH) Undersecretary Maria Rosario Vergeire said yesterday.
According to DOH data, of the 119 Delta cases recorded locally, 24 were unvaccinated while the remaining 86 cases are still being verified. Of the four who received two doses of vaccines, three experienced only mild symptoms while one was asymptomatic. Five cases have received one dose.
"Based on data from the three fatalities among the 119 Delta cases, two were unvaccinated and one is still under verification as a returning overseas Filipino. Based on this, we can see that vaccines work. The number of hospital infections or health care workers getting sick got lower. These are anecdotal reports," Vergeire explained.
She added that DOH is doing a small study to determine the efficacy of vaccines in protecting against COVID. "After the study, we can give credence to what we always say – get yourselves vaccinated as it will protect you from any type of variant there is in the country," Vergeire concluded.
Monitoring
Vergeire also said Cagayan Valley, Central Luzon, Calabarzon, Central Visayas, Northern Mindanao and the National Capital Region (NCR) recorded two-week positive growth from the previous negative rate.
Aside from the six regions, Vergeire said Ilocos region and Cordillera Administrative Region continued to post positive growth for the past six weeks.
The DOH is also closely monitoring Northern Mindanao and Davao region for having a high intensive care unit utilization. The official said they are monitoring 26 provinces for having high average daily attack rate.
Critical risk
The OCTA Research Group tagged Mariveles, Bataan and Cagayan de Oro City in Mindanao as critical risk areas and noted the high number of new COVID-19 cases in the NCR.
"New COVID cases rising in the NCR," OCTA Research fellow Ranjit Singh Rye noted in the group's July 19 to 25 report.
OCTA Research fellow Guido David added that the NCR's reproduction rate, or the rate of daily increase in new cases in a one-week period, had gone up further to 1.31, or a rise from last week's 651 to 954.
Also in the list of high-risk localities are the cities of Davao, Cebu, Iloilo, Laoag, General Santos, Mandaue and Baguio.
In Quezon City, at least three people are being monitored for possible local transmission of the Delta variant, including a 34-year-old overseas Filipino worker from Saudi, according to QC chief epidemiologist Dr. Rolly Cruz.
Mayor Joy Belmonte said she was confident that the entire local government is capable of handling the case.
Meanwhile, Philippine National Police chief Gen. Guillermo Eleazar yesterday ordered police to intensify surprise inspections of public utility vehicles, after receiving reports that some commuters are no longer observing minimum public health and safety protocols. – Neil Jayson Servallos, Emmanuel Tupas, Rainier Allan Ronda