Cayetano denies comparing self to frontliners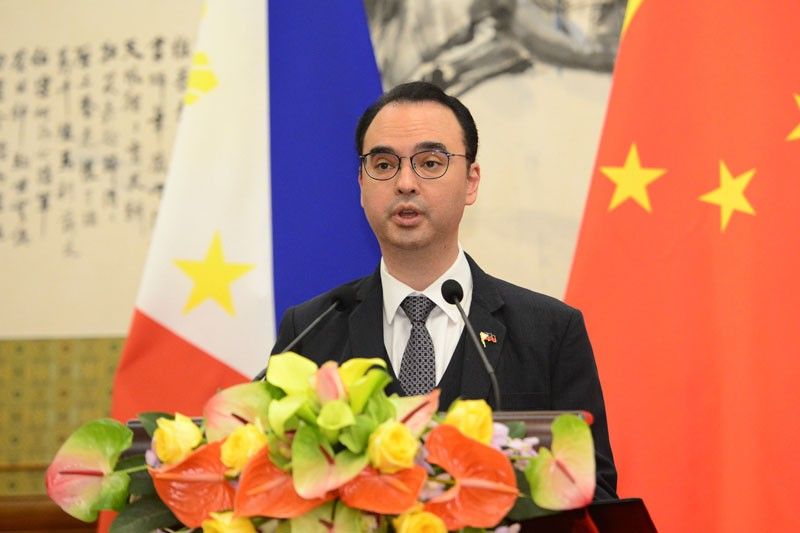 MANILA, Philippines — After drawing criticism and ridicule for what many believed was an attempt to portray himself and other officials as frontliners in the fight against COVID-19, Speaker Alan Peter Cayetano said yesterday he has nothing to apologize for and denied he was comparing himself to doctors, nurses and hospital personnel.
"Frontliners are risking their lives every single second, that's why we're not to be compared to them. We're just extending the message to stay home," he explained in a midnight Facebook live video.
He was reacting to the furor sparked by his and other officials' showing up at the plenary hall before the start of special session on Monday holding banners that read: "Together with doctors and frontliners, we went to work for you, so please stay at home for us."
Photos of the incident went viral, inspiring a slew of satirical memes from netizens.
"For us congressmen, there's no doubt about this: whatever happens, it is our job to go here. This building may be on fire but if we need to hold a session, we'd be here... If you ask me to hold up a sign again, and even if the sign (backfires on) me but it gets people to read and gets people to stay home, I will do it again and again and again," he stressed.
"We meant well. Now if people will criticize us for meaning well, as long as we know what we did is right, then that's OK," the Taguig-Pateros representative stressed.
On the sidelines of the special session on Monday, Cayetano also engaged Sen. Risa Hontiveros in a social media word war.
"'It's not time to do politics,' said a certain someone who did a photo-op and compared himself to the frontliners dahil lang pumasok siya (just because he reported for work) today," read her post on her official Twitter account.
Hontiveros was apparently referring to Cayetano's media blitz at the plenary hall.