Polio reemerges in Philippines 19 years after it was eradicated
September 19, 2019 | 3:44pm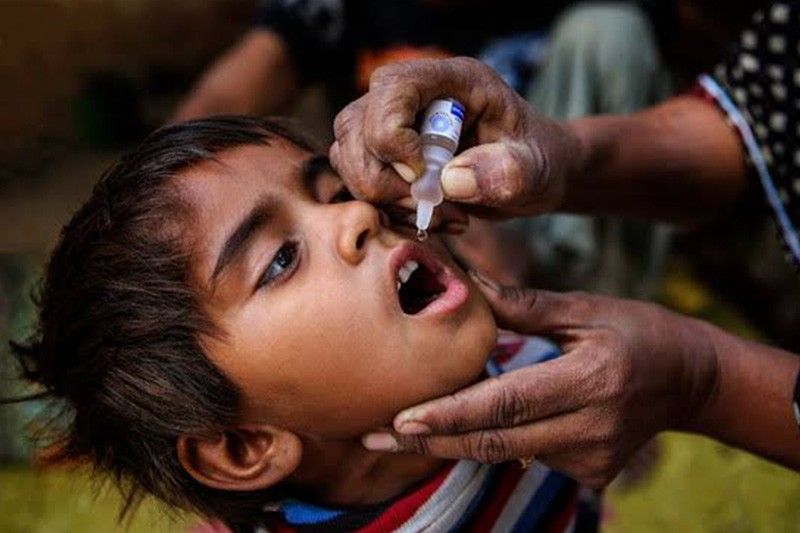 MANILA, Philippines (Updated 5:08 p.m.) — There is a reemergence of polio, a highly contagious disease, in the Philippines nearly two decades after the country was declared polio-free.
The Department of Health confirmed this in a press briefing Thursday.
A three-year-old girl from Lanao del Sur is the first confirmed case of Type 2 polio in the country 19 years after the Philippines was declared polio-free by the World Health Organization.
The child is "now well at home but with residual paralysis," DOH said.
The state health agency said the poliovirus has been also detected in samples taken from sewage in Manila and waterways in Davao. It is also waiting for a suspected case of acute flaccid paralysis to be confirmed.
"A single confirmed polio case of vaccine-derived poliovirus type 2 or two positive environmental samples that are genetically linked isolated in two different locations is considered an epidemic in a polio-free country," DOH chief Francisco Duque III said.
The last case of wild poliovirus in the Philippines was reported in 1993. WHO declared the country polio-free in 2000.
Polio is a highly infectious viral disease, which mainly affects young children. The virus is transmitted by person-to-person spread mainly through the fecal-oral route.
Initial symptoms of the disease include fever, fatigue, headache, vomiting, stiffness in the neck and pain in the limbs. Polio can cause paralysis, which is often permanent, in a small proportion of cases.
The health agency sees low vaccination coverage, and poor sanitation and hygiene as culprits in the reemergence of the once-eradicated disease.
Importance of vaccination, good hygiene
There is no cure for polio but it can be prevented by immunization. WHO said that a child can be protected for life if given with polio vaccine multiple times.
DOH said that national polio vaccination coverage is between 66 to 68%—way below the target of 95%.
A study of the London School of Hygiene and Tropical Medicine released in October last year said the Philippines' "highly politicized response" to the reported risks posed by the anti-dengue vaccine Dengavaxia has eroded the overall public trust in immunization.
Duque admitted that the confidence in the government's immunization program has been affected by the Dengvaxia controversy but stressed that "it's not fair to say it's the single cause" of the erosion of trust in vaccination.
"We strongly urge parents, health workers and local governments to fully participate in the synchronized polio vaccination. It is the only way to stop the polio outbreak and to protect your child against this paralyzing disease," Duque said.
He also appealed to the public to "practice good personal hygiene, wash their hands regularly, use toilets, drink safe water and cook food thoroughly."
WHO and the UNICEF are working with the DOH in its anti-polio response.