Duterte ready to 'ignore' arbitral ruling for joint exploration with China
September 11, 2019 | 10:17am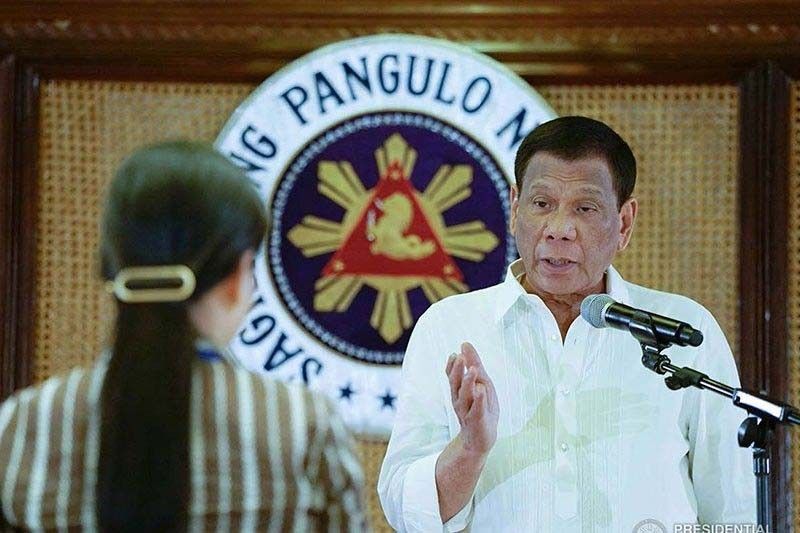 MANILA, Philippines — After raising the South China Sea arbitral ruling with Chinese President Xi Jinping, President Rodrigo Duterte said he is willing to set it aside for economic gain.
Duterte said his Chinese counterpart has agreed to a 60-40 sharing scheme as long as the Philippines would set aside its claim in the South China Sea.
"Set aside your claim. Then allow everybody connected with the Chinese companies," Duterte told reporters Tuesday night.
"They want to explore and if there is something sabi nila, 'We would be gracious enough to give you 60%.' 40 lang ang kanila. That is the promise of Xi Jinping," he added.
Asked if the supposed agreement with Xi would cover areas within Philippine exclusive economic zone, Duterte argued that these are already included in the arbitral ruling.
"Kasi 'yang exclusive economic zone is part of the arbitral ruling which we will ignore to come up with an economic activity," Duterte said.
In July 2016, the Hague-based Permanent Court of Arbitration ruled in favor of the Philippines, invalidating China's historic rights within the so-called nine-dash line in the South China Sea.
More than three years since the landmark award was issued, Beijing still refuses to acknowledge the ruling.
Duterte said Xi refused to "budge" when he raised the arbitral ruling during their meeting in Beijing last month.
"You know, China is there. He holds the property under the claim of ownership. 'Yan ang sagot niya. It is ours, we will not budge," Duterte said.