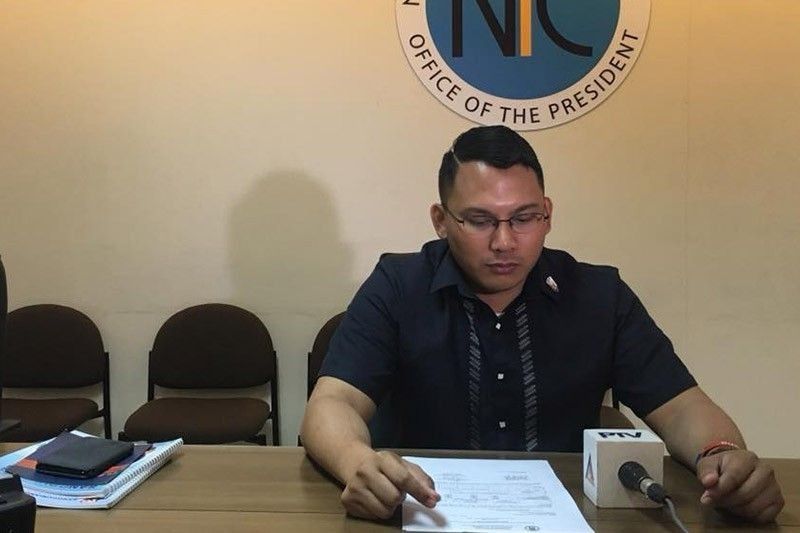 Duterte Youth initially listed Ronald Cardema's wife Ducielle Marie and another relative among its nominees.
National Youth Commission/Facebook, Released
Comelec cancels Cardema nomination for Duterte Youth party-list
(Philstar.com) - August 5, 2019 - 5:00pm
MANILA, Philippines — The Commission on Elections First Division canceled the nomination of former National Youth Commission Chair Ronald Cardema as a representative of the Duterte Youth party-list.
Lawyer Emil Marañon III, counsel for petitioners against Cardema's nomination, announced on Twitter that the poll body's First Division voted 2-0 in favor of their petition.
According to Marañon, Commissioners Rowena Guanzon and Marlon Casquejo both voted to cancel the nomination of Cardema while Commissioner Al Parreño was on official business.
"For emphasis, this Commission reiterates its unmistakable conclusion based on facts, law, and jurisprudence, that Respondent Ronald Gian Carlo L. Cardema is not eligible for nomination to represent Duterte Youth in the House of Representatives," the decision read.
August 5, 2019
More than 10 petitions have been filed opposing the bid of Cardema to become the substitute-nominee of Duterte Youth.
Comelec spokesperson James Jimenez earlier said the petitions against Cardema's substitution would be consolidated for the orderly administration of the case.
All five original nominees of Duterte Youth filed a petition to withdraw their nomination a day before the May 13 elections.
Comelec chair Sheriff Abas earlier said the petition of Cardema for substitution was accepted as it was filed before the deadline. — Patricia Lourdes Viray