Low cost but quality travel experience defines Taiwan's MICE environment
November 15, 2018 | 5:22pm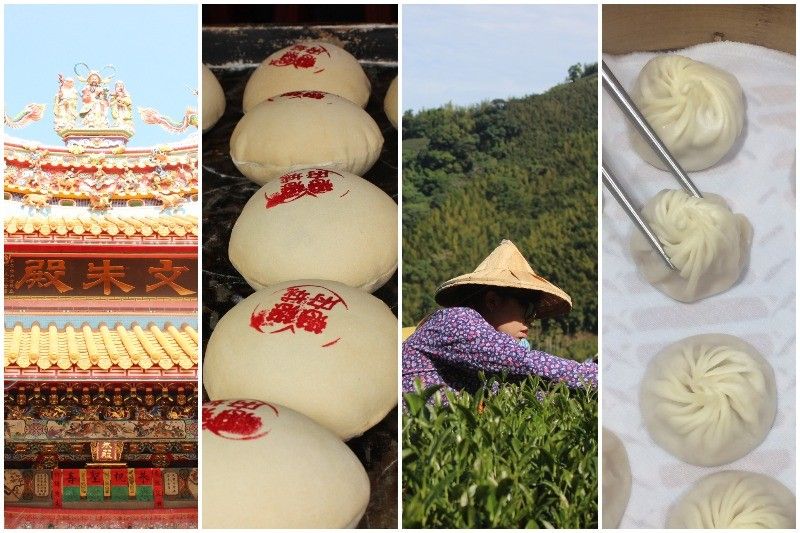 TAIPEI, Taiwan — Taiwan may have a modest size and may not be as popular as other east Asian nations like China, Japan and South Korea but it offers plenty of fascinating places to visit and interesting food to try from north to south.
Unlike its east Asian neighbors, Taiwan provides quality tourism experience at lower cost and visa-free travel privilege to Association of South East Asian Nations member states.
The island nation welcomed more visitors from the Philippines since it introduced visa-free travel privilege last year. When the policy was first implemented, the number of Filipino tourists increased to 290,784 in 2017 from 217,475 in 2016.
The flow of visitors from the Philippines is expected to rise again after the Taiwanese government extended the trial period of the visa-free privilege to Filipino citizens for another year last July.
Taiwan boasts a wide range of scenic landscapes and attractions—a mix of mountains, coastlines and plains—as well as diverse cultures and colorful folk festivals. These features make it an attractive destination for corporate meetings and incentive travel.
Read on to learn why Taiwan is the ideal hub for corporate gatherings and team building events.
Tainan
Tourists write their wishes on an wooden plaque then hang them on the grounds of Tianhou Temple. Philstar.com/Gaea Katreena Cabico
Tainan may not have all the fun and buzz that contemporary destinations like Taipei and Taichung have to offer but the city's laidback charm and rich history make it an interesting place to visit.
Tainan, the oldest city in Taiwan, has been through a lot—under the Dutch occupation, the Ming-zheng period, the Qing dynasty rule and the Japanese occupation.
The city is located in the southwest coast of Taiwan, around 317 kilometers from the capital. From Taipei, one can either ride a high-speed train (NTD 970) or a regular train (NTD 569). HSR trains, of course, are faster and more expensive but one can reach Tainan in about 90 minutes compared to more than four hours of travel time riding a regular train.
Nothing is more authentic than a scavenger hunt in Taiwan's cultural capital, which reflects the contrast between the old and new, and East and West.
Tianhou Temple
Tianhou Temple, which is located in Anping District, is open to the public from 4:30 a.m. to 10 p.m. daily. Philstar.com/Gaea Katreena Cabico
Start your day in Tainan by paying a visit to the Tianhou Temple in the historical heart of the city, Anping District. The temple is dedicated to Matsu (Mazu), the Chinese sea goddess and one of the most important deities in the island nation.
It was erected soon after Koxinga's successful invasion of Dutch Taiwan. Matsu is credited for various miracles inside and around the temple—appearing to lead Anping initial settlers, protecting it from bombing during World War II and protecting her idol during the temple's 1990 fire.
If the group wants to offer prayers, remember to avoid wearing revealing clothes and enter through the right door then exit out the left door. You can also write your wishes in small wooden plaques and hang them on the temple grounds.
The temple is open to the public from 4:30 a.m. to 10 p.m. daily.
Anping Old Street
Asia Super Team 2018 contestants visit a restaurant, which specializes on oyster meals. MEET TAIWAN/Released
Originally a Dutch settlement in the city, Anping Old Street is considered one of the oldest streets in Taiwan. The narrow and winding alleys of Anping Old Street are all about interesting things to eat and cultural items to buy; thus, making it a perfect place for a group to experience what southern Taiwan has to offer.

One of the most famous dishes in Tainan is the coffin bread. The bread vessel, which resembles a coffin, is filled with a creamy seafood or vegetable chowder.
Exhausted from too much walking? Anping Old Street provides tea and coffee shops that will quench one's thirst.
Since Anping Old Street is located in the Anping District, the group can also visit popular attractions like the Fort Zeelandia and the Anping Tree House. Fort Zeelandia was a 17th century Dutch fortress built by Dutch East India Company, which has been converted into a museum.
Anping Tree House shows a former warehouse reclaimed by a large banyan tree, covering the property with latticework of roots over time.
Chiayi
Tea garden in the highlands of Alishan, Chiayi county. Philstar.com/Gaea Katreena Cabico
Tourists visiting Taiwan often find Chiayi as a lesser known destination. But the unassuming yet relaxed countryside does not mean it has nothing to offer.
For starters, the Alishan town—famous for its picturesque sunrises and sunsets, magical forests and hiking trails and its production of the tea that represents Taiwan—is located high up in the mountains of Chiayi.
Chiayi is located in southwestern Taiwan, around 261 kilometers from Taipei and around 70 kilometers from Tainan.
The county's history follows a standard narrative for western Taiwan—occupied by aborigines, taken over by the Qing dynasty, again by Japanese forces and finally by Chiang Kai Shek's Kuomintang Party.
Here are the places you can visit in the breathtaking countryside of Alishan:
Alishan Mountain Range
A tea master will teach how to brew and consume tea properly. Philstar.com/Gaea Katreena Cabico
Visiting Taiwan will not be complete without experiencing the island nation's rich tea culture. Taiwan's most famous teas are those that come from the mountains.
Start off your visit at a tea farm in the famous Alishan Mountain Range. Sharing the unique experience of harvesting the country's acclaimed high mountain oolongs will bring people closer together.
Since tea trees are grown in high altitude to provide excellent conditions for the leaves, cold climate is expected during tea picking activities. Make sure to wear jackets, long pants and comfortable shoes.
After harvesting tea leaves from the lush plantation, the group can head to a bamboo grove for a tea ceremony. A tea master will teach how to brew and consume tea properly—from boiling the water, adding the right amount of tea leaves to serving the tea.
Zhulu Community
Teams try the traditional dance of the Zhou tribe. Philstar.com/Gaea Katreena Cabico
Before the arrival of Dutch, Chinese and other foreign influences in Taiwan, indigenous peoples with genetic and linguistic ties to the people of Philippines and other Polynesian groups lived on the island. Today, Taiwanese aborigines make up less than three percent of the country's population.
Although times have changed, many of the indigenous tribes in the country continue to do things in traditional way. One of these tribes is the Zhulu (Veoveoana) community in the Chiayi county.
After visiting the highlands of Alishan, come down to the plains to experience the Zhou tribe culture. The hospitable villagers will introduce their community to travelers through walking tours and in-depth discussion about the tribe's traditions.
The groups can watch the villagers perform an indigenous dance and perform it wearing a traditional Zhou tribal costume. Travelers can also try making their own rice cake mochi.
Taipei
A trip to Taiwan's bustling capital is necessary after two days of discovering the lesser known destinations in the countryside. Arriving in the city, one is immediately greeted by traditional-meets-modern establishments, neon lights with Mandarin characters, upscale shopping centers, bubble tea stores in almost every corner and exciting night markets.
Raohe Night Market
Raohe Night Market is one of the oldest night markets in the capital. Philstar.com/Gaea Katreena Cabico
Taipei is well-known for its night markets and visiting at least one should be included in any tourist itinerary. Raohe Night Market—one of the oldest night markets in the city—is packed with street food stalls serving delicious and unique Taiwanese delicacies.
One of the must-eat night market food at Raohe is the Fuzhou Black Pepper Bun. Long lines are expected before one can have a tasted of the famed golden crisp buns. The stall is located right at the brightly-lit entrance to the night market.
Other famous Taiwanese night market options include the infamous stinky tofu, pork rib soup, grilled squid, freshly-squeezed fruit juices and the insanely popular bubble teas.
Aside from eating, the group can also shop from the trendy retail stores lining both sides of the night market, play traditional pinball and partake in recreational fishing.
Before enjoying the delicacies at Raohe, pay a visit to the Songshan Ciyou temple, which is located just outside the eastern gate of the night market. Like many other temples in the country, it is dedicated to the goddess Matsu.
Raohe Night Market is accessible to travellers, just a stone thrown away from the Songshan train station.
Xinyi Shopping District
Xinyi Shopping District is home to posh clothing brands and world-class restaurants. Philstar.com/Gaea Katreena Cabico
Xinyi Shopping District is often compared with the Ginza in Tokyo and Fifth Avenue in New York as it is home to luxurious malls. As one of the most cosmopolitan districts of Taipei, it offers posh brands such as Chanel, Gucci and Estee Lauder
It also has no shortage of remarkable international restaurants. Scattered throughout the district of Xinyi are myriad of restaurants that boast a word of flavors—all catering for gatherings of different sizes and purposes.
To get there, take MRT (blue line) to Taipei City Hall Station. The station is located beneath HanKyu Department Store.
Xinyi Shopping District is also near the Taipei 101 and the Sun Yat-sen Memorial Hall.
Editor's note: The tour to Taiwan was hosted by Taiwan External Trade Development Council to promote Taiwan as a top-of-mind destination for incentive travel. At no stage does the host organization has a say on the stories generated from the coverage, interviews conducted, publication date and story treatment. Content is produced solely by Philstar.com following editorial guidelines.