GMA richer by P15 million as term ends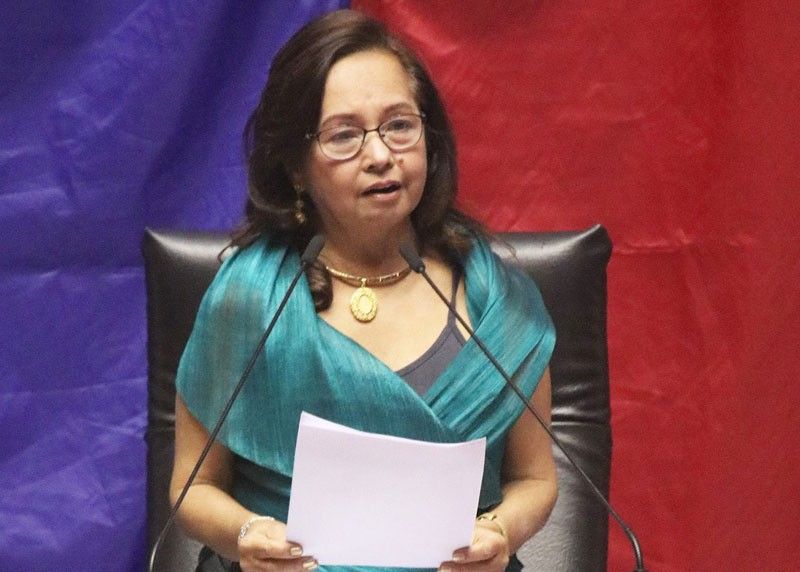 MANILA, Philippines — Speaker Gloria Macapagal-Arroyo is richer by almost P15 million as she ends her third and last term as representative of Pampanga's second district on June 30.
Her statement of assets, liabilities and net worth (SALN) showed that Arroyo is worth P479.5 million, P14.7 million higher than her 2017 net worth of P464.8 million. She has no liabilities.
She is No. 10 in the list of richest members of the House of Representatives.
In 2016, she valued her assets at P434.6 million. She had no debt.
Former first lady and outgoing Ilocos Norte Rep. Imelda Romualdez Marcos, whom the Sandiganbayan has convicted of graft, made P3 million last year. She is the third richest House member.
Marcos declared assets worth P933.8 million and liabilities of P10 million, for a net worth of P923.8 million.
She had a net worth of P920.8 million in 2017 and P917.8 million in 2016, which means that her wealth grew consistently by P3 million a year.
The top 10 in the wealth list made a combined P828.5 million in one year.
Party-list rep richest lawmaker
The richest lawmaker, Mikee Romero of 1-Pacman party-list, made the most with P567 million, increasing his net worth to P7.858 billion from P7.291 billion in 2017.
Romero, who heads the 54-member Party-list Coalition, made his fortune from a lucrative port operation business and other investments, including some in the power sector. Last week, his family took control of budget carrier AirAsia Philippines.
As a lawmaker, he was the principal author of 26 out of the 250 laws the outgoing 17th Congress had passed.
Asked about the big jump in his net worth, Romero said aside from income from his businesses, he earned a sizeable sum from the appreciation of his shares of stock in various companies listed in the stock market.
Next to him in terms of earnings is outgoing Davao del Norte Rep. Antonio Floirendo Jr., who had P807.6 million in assets in 2018 and liabilities of P93 million, for a net worth of P714.6 million, placing him No. 7 in the wealth list.
In 2017, he was worth P523.7 million, which means he padded his wealth by almost P191 million.
The second richest House member, Albee Benitez of Negros Occidental, increased his net worth by P12 million, from P1.005 billion in 2017 to P1.017 billion in 2018.
Former Diwa party-list Rep. Emmeline Aglipay-Villar, wife of Public Works Secretary Mark Villar, previously held the second spot. She was appointed justice undersecretary by President Duterte last year.
In fourth place is Feliciano Belmonte Jr. of Quezon City, who is worth P864.8 million, P3.8 million higher than his P861 million in 2017.
The Belmontes had sold their control of The Philippine STAR to the Philippine Long Distance Telephone Co. Group.
Following Belmonte is Virgilio Lacson of Manila Teachers party-list, who is another billionaire in the House in terms of assets, which he valued at P1.034 billion. He declared liabilities of P240 million, for a net worth of P794 million.
In 2017, he was worth P791.7 million, which means he made P2.3 million in one year.
Marikina's Bayani Fernando is in sixth place with P748 million. He has no liabilities. His wealth grew by P9 million from P739 million in 2017.
Batangas' Vilma Santos Recto increased her net worth by P16.4 million, from P538.9 million in 2017 to P555.3 million last year.
Leyte's Yedda Marie Romualdez is worth P487.6 million, P9.4 million higher than her P478.2 million in 2017.
A majority of the 10 poorest lawmakers belong to the left-leaning Makabayan bloc, with Kabataan party-list Rep. Sarah Elago as the poorest with P85,400 net worth. – With Delon Porcalla