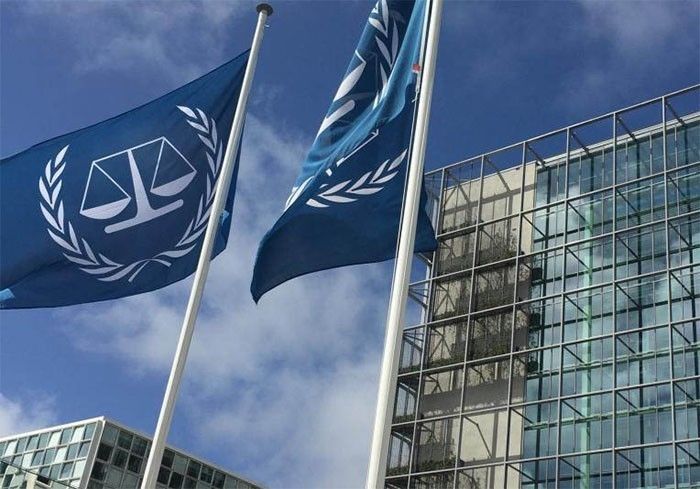 The seat of the International Criminal Court in the Hague, Netherlands is seen in this photo release by the International Commission of Jurists, a non-governmental organization advocating for human rights.
ICJ/Released
Philippines won't cooperate with ICC probe, says Panelo
(Philstar.com) - March 14, 2019 - 3:46pm
MANILA, Philippines — The Philippine government would not cooperate with International Criminal Court if it pushes through with investigation of alleged crimes against humanity in the country, presidential spokesperson Salvador Panelo said.
In a press briefing on Thursday, Panelo insisted that the international tribunal does not have jurisdiction over the Philippines.
"They cannot do anything against us," the Palace spokesman said.
Philippines' exit from the ICC will take effect on March 17, Sunday, a year after the government deposited its withdrawal notice to the United Nations secretary-general.
"There is no jurisdiction. Why would you cooperate? We're not bound by their rules?" Panelo also said in a mix of English and Filipino.
Two groups of petitioners, from the Philippine Coalition of the ICC and opposition senators, asked the SC to declare the withdrawal as "invalid or ineffective" due to lack of concurrence from at least two-thirds of the members of the Senate.
The SC held a two-day oral argument on the petitions and ordered the parties to submit their respective memoranda to consider the case submitted for decision.
But the high court on Tuesday, its last en banc session before the withdrawal takes effect, did not issue a ruling on the pleas.
Panelo: ICC at preliminary examination stage only
Panelo, also the presidential chief legal counsel, pointed out that the ICC is currently at the preliminary examination stage only, looking into the several communications filed against President Rodrigo Duterte.
The legal process of the ICC starts from preliminary examination, investigation, pre-trial stage, trial stage, appeals stage and enforcement of sentence.
During the preliminary examination stage, the Office of the Prosecutor determines where there is sufficient evidence that would fall within ICC jurisdiction.
EXPLAINER: How did African nations pull back from plans to quit ICC?
Panelo pointed out that the Philippines' probe is different from Burundi—a country that withdrew from the Assembly of State Parties of the ICC—as the ICC proceeded with the next legal step before the country's exit took effect. — Kristine Joy Patag