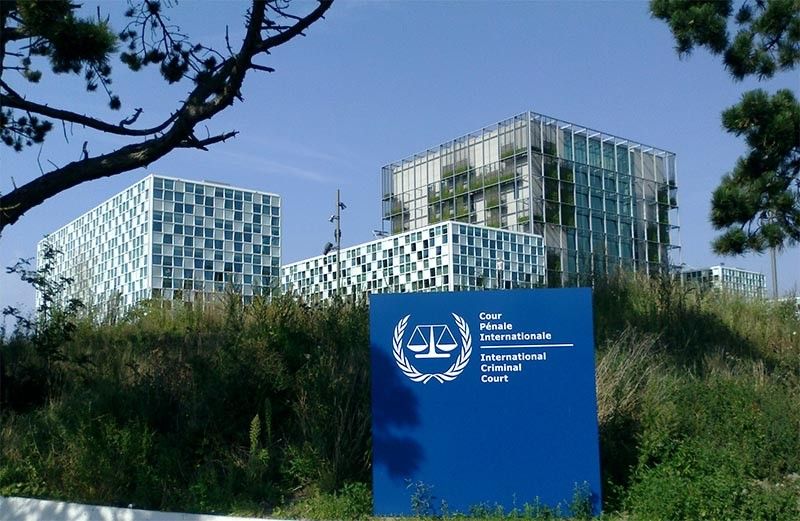 Building of the International Criminal Court in The Hague, Netherlands.
Wikimedia Commons
ICC: Withdrawal won't affect review of accusations against Duterte
MANILA, Philippines — The Philippines' withdrawal from an international treaty creating the International Criminal Court will not affect the initial review of accusations against President Rodrigo Duterte.
The International Criminal Court's public affairs unit said on Friday that a preliminary examination of a communication against a state signatory does not involve the issue of jurisdiction yet.
A withdrawal would have no impact on ongoing proceedings or any matter under consideration before it was made.
"[I]n the event of a withdrawal from the ICC, this decision will not affect the continuation of the preliminary examination process. Nor does it affect the continuing obligation of the State concerned to cooperate with the Court in relation to an investigation initiated before the withdrawal came into effect," the ICC's Public Affairs Unit said in a statement to Philstar.com.
The tribunal said that even if its prosecutor, Fatou Bensouda, would wish to proceed with an investigation of the situation in the Philippines she would have to request authorization first from the Pre-trial Chamber of the Court.
This body would make its own assessment if the legal criteria for an opening of a probe were met. Issues of complementarity, or whether the Philippines has primacy over the case, should at first be resolved.
Complementarity principle states that the ICC could step in only if local courts have been proven to be unable or unwilling to genuinely investigate or prosecute international crimes.
"A preliminary examination is not an investigation. It is merely an initial step by the ICC Office of the Prosecutor to determine whether there is a reasonable basis to proceed with an investigation," it said in a separate e-mail.
The ICC said that an exit is the decision of the concerned state. Withdrawal would take effect one year after the deposit of a notice with the United Nations Secretary General.
"In order to address atrocity crimes and deliver justice to victims across the world, it is essential that States' participation in the Rome Statute is not only maintained and reinforced, but enlarged," it said.
On Friday, Philippine Ambassador to the UN Teodoro Locsin Jr. submitted the country's letter of withdraw from the Rome Statute.
The ICC, however, urged the Philippines not to follow through with its intention to withdraw because it is an important party to the Rome Statute, the treaty that created the tribunal.