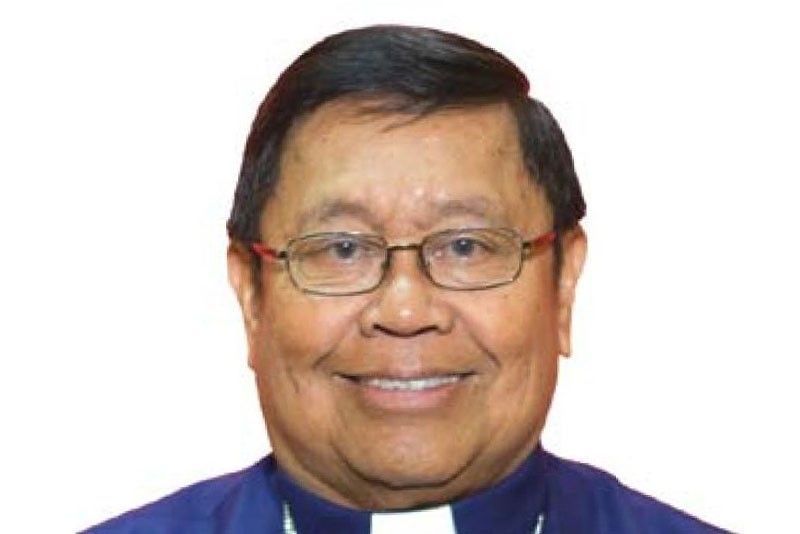 Sorsogon Bishop Arturo Bastes said the public statements are no longer amusing, but rather alarming and condemnable.
CBCP online
Bishops say Duterte call to rob, kill them alarming
Edu Punay
(The Philippine Star) - January 14, 2019 - 12:00am
MANILA, Philippines — The supposed joke of President Duterte that bystanders should rob and kill rich bishops is no laughing matter for Catholic prelates.
Sorsogon Bishop Arturo Bastes and Balanga Bishop Ruperto Santos said the public statements are no longer amusing, but rather alarming and condemnable.
"Again, his mouth has uttered absolutely silly things! And his 'fans' consider his murderous words as a mere joke! Is it a joke to advise people to kill?" Bastes stressed in a statement.
The prelate lamented that the statement came from the highest official in the country.
"This is a serious matter. Being the number one citizen of our country, the young generation might make him a role model in speaking improperly as though words have no moral consequences," Bastes lamented.
Santos shared this opinion.
"It is no longer funny and does not deserve laughs or applause from audiences but condemnation. The advice just promotes criminality, encourages lawlessness. What kind of authority that calls for killing?" Santos pointed out.
"It is immoral authority and does not respect life and teaches wrong values. If he does it with bishops, how much more to ordinary citizens? What kind of head of state who encourages killing!" added Santos.
For the two bishops who have been vocal critics of the President and his war on drugs, it is time for the people to act to make Duterte stop his attacks on clergymen.
"There should be a mass movement among decent Filipinos to make him desist from speaking like a devil. Let us do something to make him stop this evil!" suggested Bastes.
"His presidency is a disappointment to us and disgrace to the country. It is known as 'kill, kill, kill.' And we totally speak, stand against it. We reject and condemn what he says," Santos added.
Last week, Duterte suggested to bystanders to rob and kill members of the clergy since the bishops are moneyed people.
Last month, Duterte made a similar call, saying bishops are useless anyway and may be better off killed.