Army chief Rolando Bautista is next DSWD head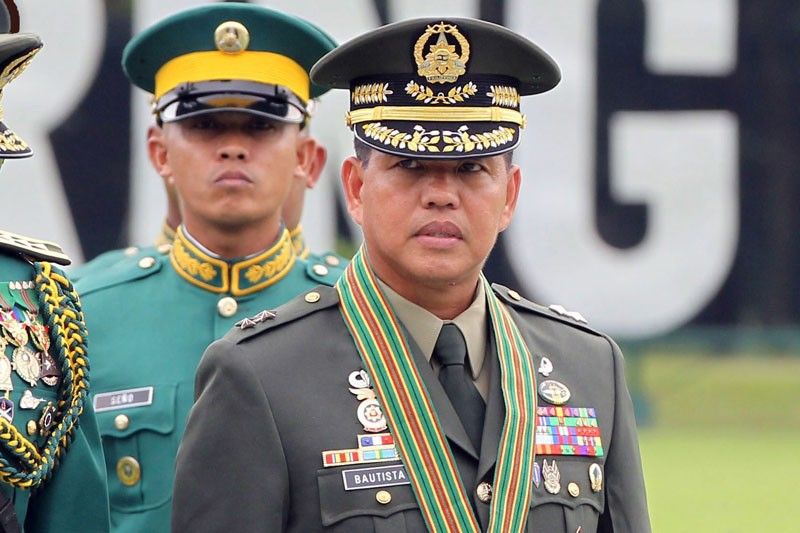 MANILA, Philippines – President Duterte is set to appoint retiring Army chief Lieutenant General Rolando Bautista as next social welfare secretary.
Duterte announced that Bautista would become the next social welfare chief during a dinner with alumni of the Philippine Military Academy (PMA) last Thursday in Malacañang.
"Announce ko naman, the next DSWD (Department of Social Welfare and Development) secretary…si, si Rolly pala, Rolly Bautista (I am announcing that Rolly Bautista is the next DSWD secretary)," the president said.
Duterte previously said he would designate Bautista as the next administrator of the National Food Authority (NFA).
Bautista was supposed to replace Jason Aquino, who resigned as the state grains agency was being criticized over rising rice prices.
Duterte did not say who would become the next NFA chief.
Bautista is a member of PMA class '85. He will retire from the military service on Oct. 15.
Bautista assumed as Army chief in October 2017.
Before assuming as Army chief, Bautista was the chief of the Presidential Security Group.