Boracay local gov't discontinues financial aid for fire, rescue, medical volunteers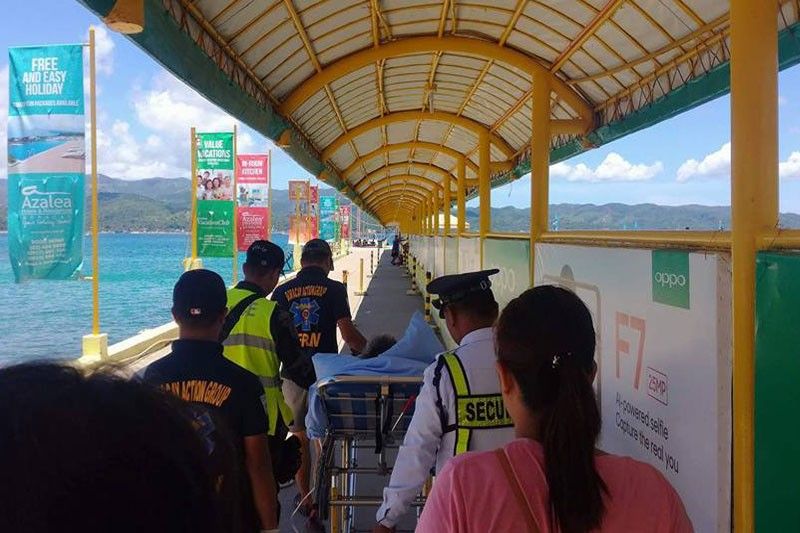 MANILA, Philippines — An action group announced that the local government unit of Boracay recently discontinued the financial assistant to the fire, rescue, and medical responders of the island following its closure.
"With much regret, I had to announce the sad news to the BFRAV (Boracay Fire Rescue and Ambulance Volunteers) medical responders during dinner, that due to the closure and rehabilitation of our island – the LGU advised the team that they will discontinue the financial assistance," consultant and adviser of Boracay Action Group, Leonardo Tirol wrote on a Facebook group.
Tirol is also the founder of BFRAV.
In its announcement addressing the islands residents, inhabitants and stakeholders, BFRAV said the financial assistant was stopped last May 16.
Due to the LGU's decision, Tirol said the group is now finding ways to sustain themselves.
"I will sustain the BFRAV medical responders until the end of the month of May, to give me time to scout around for sponsors for the next six (6) months. We need your prayers," Tirol wrote.
Tirol also said the BFRAV is trying to raise funds for themselves by selling fire extinguisher balls worth P2,000.
Asked by a resident why the financial aid was discontinued, Tirol replied that it is due to lack of funds.
"Cash strap. I was told they are very low on funds and their priorities now is keep the different Departments functioning," Tirol replied to a resident.

"The LGU's MDRRMC hopefully could fill in," he added.
Philstar.com asked Tirol regarding its previous source of income prior to the Boracay closure but he did not respond.
Some residents and stakeholders were saddened by the local government's move.
"I think it is not fair because until this day their still people and structures that may need your services, you cater not only visitors but the whole island even townfolks. Emergencies is not calendar it is on a day to day basis," Archie Mendoza Tirol commented.
"In the event of a serious industrial accident during demolition operations, then this decision will come back and bight the LGU - Let's hope that some forward looking benefactors can see their way to ease the BFRAV Team through this period. If not, then we all need to be extra, extra careful over the coming days, weeks and months," fire adviser Tony Atkinson also commented.
After the BFRAV's announcement, several residents expressed intent to help the group.
"Endless thanks to the volunteers... sad day for the island... I know it is hard times but how about chipping in a thousand pesos a month from the good people of Boracay to sustain the BFRAV," resident Wilson Enriquez wrote in a comment.
As of posting, the group continues to operate and serve Boracay amid closure. The group last Thursday joined the Municipal Disaster Risk Reduction and Management Office with LGU officers, including Malay town Mayor Ciceron Cawaling.