Where a Philippine passport means a visa-free visit
January 11, 2018 | 1:12pm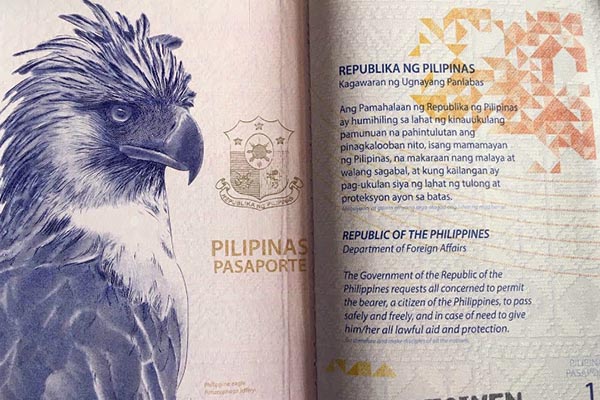 MANILA, Philippines — Philippine passport holders can travel to 63 countries without visa, according to the 2018 Henley Passport Index.
The latest annual rankings for the world's most powerful passports showed that the Philippine passport ranked 72nd out of the 199 passports in the index. It shared the spot with Azerbaijan, Cape Verde, Indonesia and Cuba.
The country, moreover, placed sixth alongside Indonesia in the Southeast Asian region.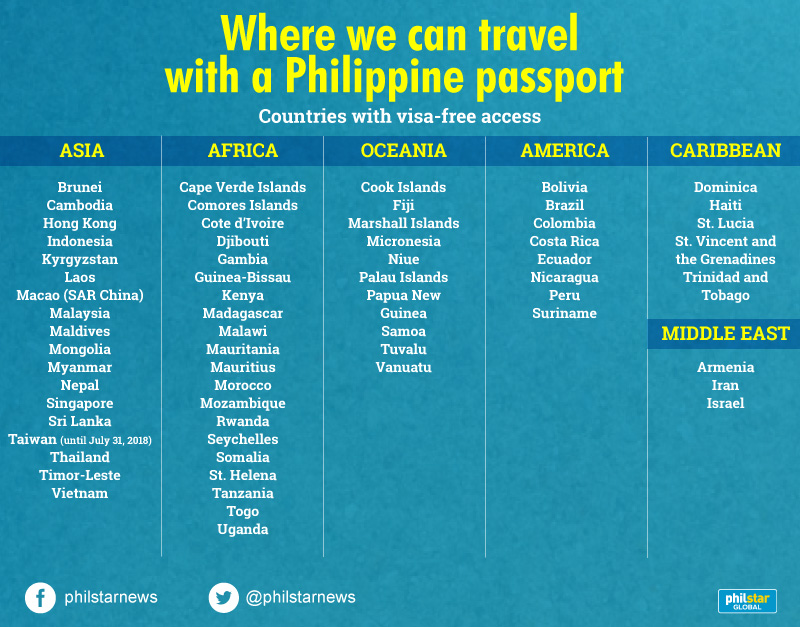 (*Taiwan's visa-free initiative is under a 9-month trial period from November 1, 2017 up to July 31, 2018 subject to further review..)
Philippine passport holders can enjoy travelling to 17 countries and territories in Asia, 20 in Africa, 10 in Oceania, five in Caribbean, eight in the Americas and three in the Middle East.
They, however, need to secure visa to enter 153 countries and territories—14 in Asia, 40 in Europe, 37 in Africa, 11 in Oceania, 20 in Caribbean, 17 in the Americas and 14 in the Middle East.
International outbound travels by residents of the Philippines are estimated at 3.4 million in 2016 and are expected to grow by an average of 4.4 percent per year to reach 4.3 million trips by 2021.
Planning your next travel abroad? Determine if the country you want to visit can be accessed with or without visa.