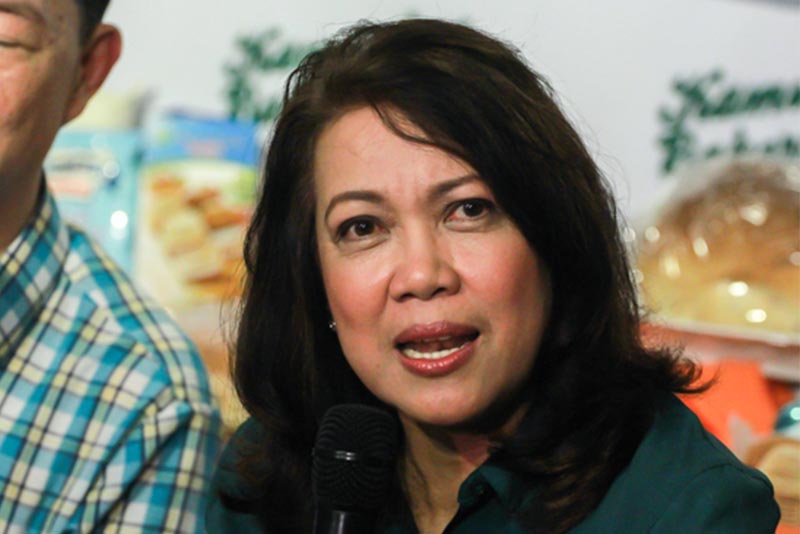 In this Oct. 16, 2017 file photo, Chief Justice Maria Lourdes Sereno answers questions from the media at Kamuning Bakery in Quezon City. Philstar.com/Efigenio Toledo IV
Sereno challenges De Castro: Choose your legacy
(philstar.com) - November 20, 2017 - 3:38am
MANILA, Philippines — Amid a rumored squabble inside the 15-member Supreme Court, embattled Chief Justice Maria Lourdes Sereno challenged Associate Justice Teresita de Castro, who was reported to be a possible witness against her.
Sereno, whose impending impeachment complaint has gained ground at the House of Representatives, was asked on ANC's "Headstart" if her colleague, De Castro, will testify against her before the Congress.
The chief justice said that she "is not privy to her decision to testify," but added: "The decision she will have to make is how she would want to be remembered, the legacy she wants to leave behind."
"The legacy of encouraging Congress to interfere in internal, administrative matters of the Supreme Court, i.e. destructive of the judicial dependence, or defend judicial independence," Sereno said.
READ: Impeachment against Sereno raises political questions
Judicial independence?
In a speech on November 6, Sereno, speaking at a judicial training conference, said: "Allow me to remind everyone that the world has been seeing in many regions a resurgence of political forces threatening and harassing the independence of the judiciary."
Later in the day, presidential spokesperson Harry Roque, in his first press briefing at Malacañan, said that he believes Sereno should resign to "spare the court from further damages."
But Sereno, stressed that resignation is not on her list of options and she is willing to let the impeachment proceeding to run through. She insisted she has a clear conscience on the allegations thrown against her.
The impeachment complaint came from lawyer Larry Gadon—a vocal supporter of President Rodrigo Duterte and senatorial candidate who lost under the banner of former senator Ferdinand Marcos Jr.
Among the grounds Gadon used in his impeachment complaint is an internal memorandum signed by De Castro flagging several administrative orders signed by Sereno.
Gadon also revealed that two of Sereno's colleagues at the high court are willing to back his claims before the Congress, but declined to identify the two justices.
SC remains a productive court
Sereno also cleared that she and De Castro are on "speaking terms" and remain "civil" with each other.
The chief justice also maintained that the high court remains a productive body, whose 4,000 case outputs broke "all records." The court, she said, is now on its 6000th case.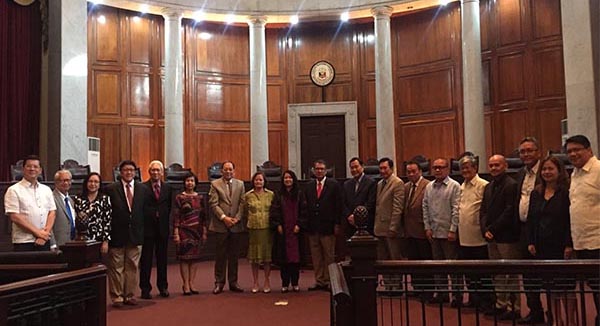 In this photo taken on Aug. 8, 2017, Chief Justice Maria Lourdes Sereno, Associate Justice Teresita de Castro (in green), and other members of the SC and Sandiganbayan welcome Associate Justice Alexander Gesmundo to the high court. SC PIO
She recognized that controversy surrounded her appointment to the chief magistrate position but she said: "As any leader should, you accept these realities and understand the obstacles."