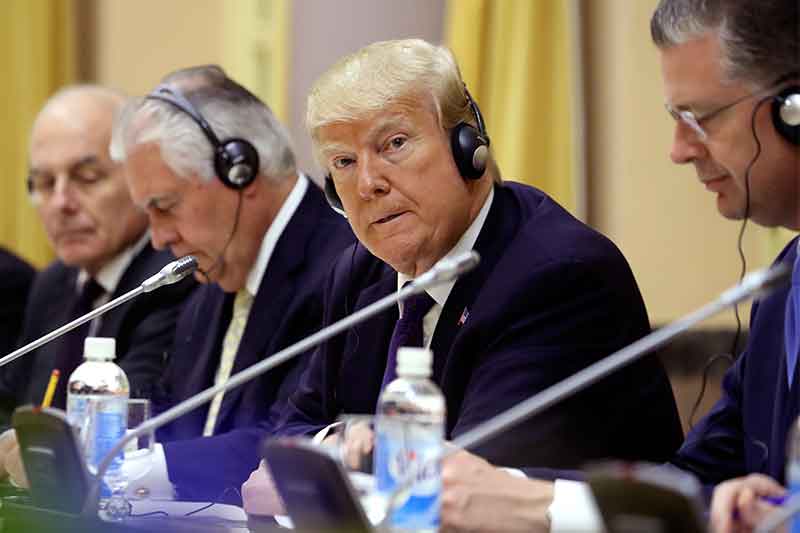 President Donald Trump, center, attends the bilateral talk with Vietnamese President Tran Dai Quang at the Presidential Palace, Sunday, Nov. 12, 2017, in Hanoi, Vietnam. Trump is on a five country trip through Asia traveling to Japan, South Korea, China, Vietnam and the Philippines. AP/Andrew Harnik
Trump offers to mediate on South China Sea
(Associated Press) - November 12, 2017 - 3:48am
HANOI, Vietnam — President Donald Trump is offering to serve as a mediator on the South China Sea territorial disputes as he meets with the president of Vietnam.
Trump is telling President Tran Dai Quang he knows Vietnam has had a dispute with China over the strategic waterways.
Trump says he's a "very good mediator and a very good arbitrator" and willing to help.
Trump was speaking to Quang at the start of their meetings in Hanoi. Trump says North Korea "continues to be a problem" and he's hopeful that Chinese President Xi Jinping will "be a tremendous help." Trump says he also hopes that Russia will "be a tremendous help."
Trump says they'll also talk about trade. He says the U.S. will "be treated fairly," adding, "past administrations didn't understand trade."