UN experts urge Philippines to stop violence vs Lumads, human rights defenders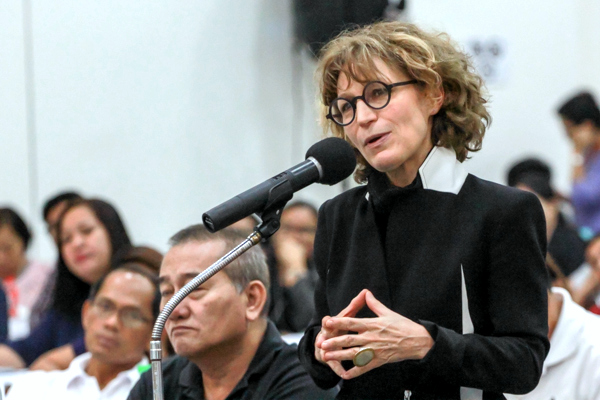 MANILA, Philippines — A group of United Nations (UN) experts urged the Philippine government to address reports of human rights violations, including murder and threats against indigenous people or Lumads in Mindanao.
The statement comes a week after President Rodrigo Duterte threatened to launch airstrikes against Lumad schools allegedly teaching subversion.
READ: Duterte says only empty Lumad schools would be bombed
"We urge the Government to ensure effective protection of individuals and groups who may be subject to extra-legal, arbitrary or summary executions, or those who received death threats," three UN experts said in a joint statement released Monday.
The joint statement came from Agnes Callamard, Special Rapporteur on extrajudicial, summary or arbitrary executions; Michel Forst, Special Rapporteur on the situation of human rights defenders; and Maud de Boer-Buquicchio, Special Rapporteur on the sale and sexual exploitation of children.
"The Government must also prevent incitement to violence or killings against indigenous communities, human rights defenders and farmers," the UN special rapporteurs said.
The UN experts noted that levels of violence, intimidation and harassment being experienced by human rights defenders, trade union organizers, farmers and their family members have been increasing.
The three UN special rapporteurs also called for an investigation on alleged summary executions, including of children.
"We are witnessing severe, multiple human rights violations, especially against indigenous peoples and human rights defenders. Children are not being spared and continue to be at high risk in a climate of prevailing violence," they said.
Those who were defending the rights of indigenous peoples reportedly suffered severe threats in Mindanao with the direct support of security forces, according to the UN experts. Some of those being attacked were only defending their ancestral land against businesses.
The three UN experts have been in contact with the government regarding these matters.
The special rapporteurs are part of the Special Procedures of the UN Human Rights Council, which work on a voluntary basis and are independent of any government or organization.
Several countries have urged the Philippines to allow the visit of Callamard in the country without preconditions or limitations. About 32-member-countries of the UN expressed alarm over the 7,000 people reportedly killed in the conduct of the Duterte administration's anti-narcotics campaign.
RELATED: UN states ask Philippines to grant access to Callamard | Where nations stand on EJKs, death penalty in Philippines