Imee Marcos attends House probe into alleged misuse of tobacco funds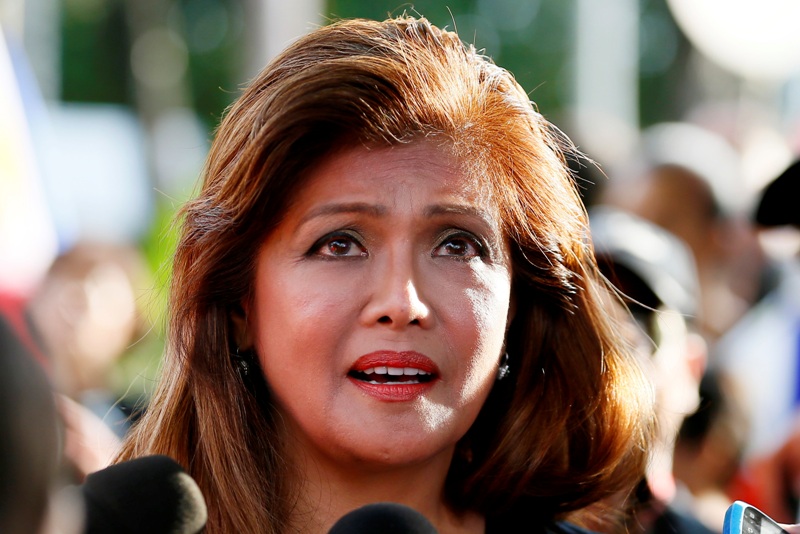 MANILA, Philippines — Ilocos Norte Gov. Imee Marcos on Tuesday morning for the first time showed up at the House panel's hearing into the alleged misuse of tobacco funds.
Marcos said she was just honoring the subpoena issued against her by the House Committee on Good Government and Public Accountability.
"Pagkakataon na rin para magsalita," she said in a recorded ambush interview on Tuesday.
The Ilocos Norte governor had skipped the past four hearings into the alleged misuse of P66.5 million in tobacco excise tax funds released to the provincial government for projects to help tobacco farmers. She was repeatedly asked to attend the hearings and explain her knowledge of the alleged anomaly.
The House panel then issued a subpoena against Marcos and warned that if she fails to attend the hearing on July 25, she will be detained by the House of Representatives for contempt.
House committee chair Surigao del Sur Rep. Johnny Pimentel, panel chair, and House Sergeant-at-Arms Roland Detabali last July 3 already showed the media the detention area prepared for Marcos, a room of around 80 square meters detention.
At the hearing, Marcos cleared her name anew, saying the House allegations against Ilocos Norte provincial government are not true.
"Walang corruption, walang kickback," Marcos was quoted during the hearing.
On Friday, Marcos already said she had evidence that prove her innocence.
"I won't have an answer that will make them happy. They want me to admit irregularities, but we have proof (showing otherwise)," she was quoted by a STAR report.
Six employees known as the "Ilocos Six" have also been detained at the House of Representatives after being cited for contempt. Marcos filed petitions to free the Ilocos Six but it has not yet been granted.