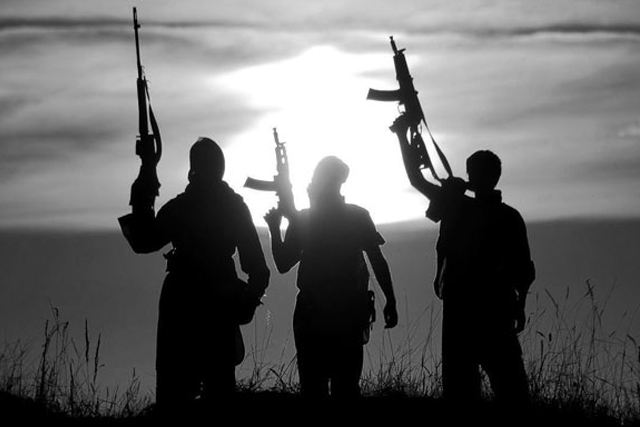 Based on the intelligence reports and information provided by civilians, the Abu Sayyaf group divided their captives into two to three groups. Philstar.com/File photo
Abu Sayyaf splits hostages into groups to evade military ops
ZAMBOANGA CITY, Philippines - The Abu Sayyaf militants have divided into groups its 27 captives to continuously evade relentless pursuit of government forces in Sulu, according to official.
Lt. Gen. Carlito Galvez Jr., commander of Western Mindanao Command (Westmincom), said that the move of the Abu Sayyaf group could be a tactic to divide troops' attention in rescuing the hostages.
The captives, believed to be still in the hands of the Abu Sayyaf in Sulu, include a Dutch, seven Indonesians, 12 Vietnamese and seven Filipinos.
Based on the intelligence reports and information provided by civilians, the Abu Sayyaf divided their captives into two to three groups.
Galvez said they had looked into the possibility following the death of its commanders in the series of military offensive operations.
It will be recalled that Abu Sayyaf sub-leader Muamar Askali, alias "Abu Rami," was among those 11 killed in the military operations last April 12 in Inabanga, Bohol.
Askali, who was supposed to succeed the Abu Sayyaf leadership, held a number of hostages under his group.
The other notorious leader who was also entrusted with hostages was Alhabsy Misaya, also gunned down last April 28 in a village in Parang town, Sulu.
The military said they are confident of the safe recovery of the kidnap victims with the surrender of the Abu Sayyaf members.
Galvez said information from the former Abu Sayyaf members keep the troops on the ground, leading them to determine the whereabouts of their former comrades.
Galvez said about 47 Abu Sayyaf members have so far surrendered and among those were from Sulu, Tawi-Tawi while the biggest batch came from Basilan.
"The troops under the Joint Task Force Sulu led by Brig. Gen. Cirilito Sobejana continued its focus military operations to pressure the Abu Sayyaf group to yield and release all their hostages," Galvez said.