Miriam to run for president
October 13, 2015 | 1:21am
MANILA, Philippines – Sen. Miriam Defensor-Santiago on Tuesday said she will file her candidacy for president in the 2016 polls.
"I will definitely run, I've already gotten over my cancer and there's nothing left to do. I can apply for a job abroad like the one I lost because of my cancer but I think since I have served the government from the very beginning I will end my career there," she said.
Santiago hinted that her running mate is someone who already declared his intention to run for vice president. She added that her senatorial slate will be announced later.
"I will not mention it yet, that is for you to guess. He has already announced, so we will be running together. I cannot give the answer," Santiago said.
During her book signing, Santiago's staff wore red shirts indicating "Miriam 2016."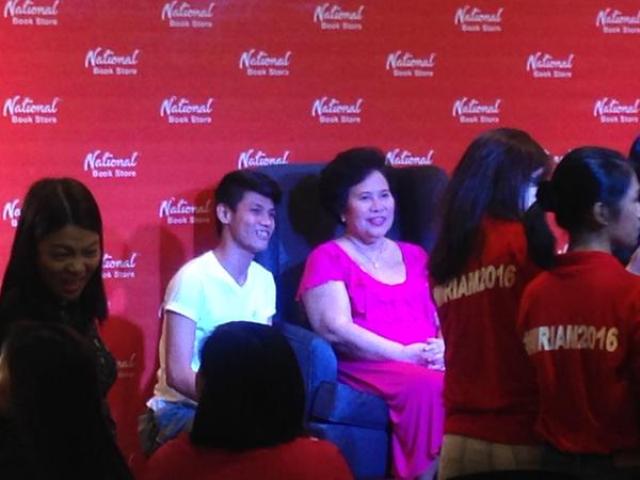 Sen. Miriam Defensor-Santiago expressed her intent to run for president during the book signing of "Stupid is Forevermore." Philstar.com / Joyce Jimenez
The senator stressed that she is a hundred percent sure of her candidacy unless another cancer strikes her again.
Santiago said she will file her COC on Friday and run under her own party People's Reform Party.
"Possibly Friday, because it's always such a circus there during the date of filing candidacies," Santiago said.
The senator expressed her intent to run for president during the book signing of her humor book "Stupid is Forevermore."
After licking her cancer last July, Santiago also expressed her intentions to run for the highest post in the country. — with reports from Joyce Jimenez