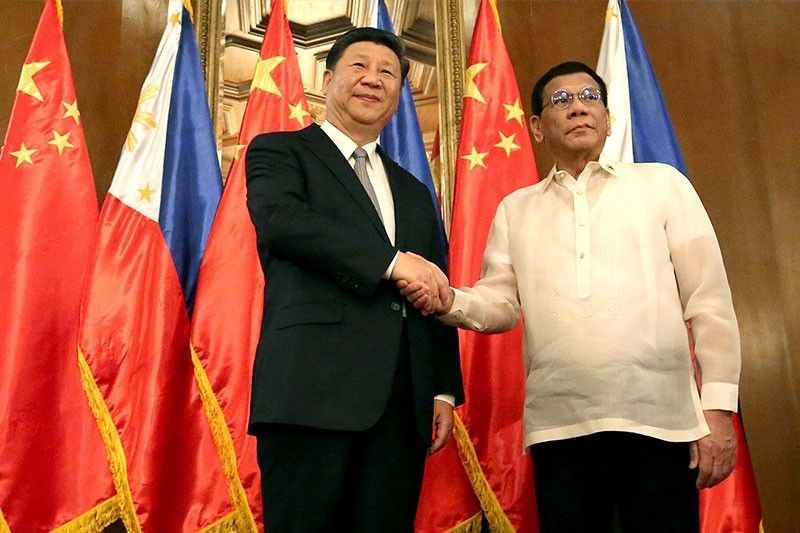 Philippines-China ties: Major developments
LATEST UPDATE: July 12, 2019 - 10:50am
LOCATION:
PHILIPPINES
CHINA
+ Follow Story
July 12, 2019
Lawyers handling the petition for a Writ of Kalikasan in parts of the West Philippine Sea will ask the Supreme Court for time to consult fisherfolk of Zambales and Palawan in the wake of an allegation by the Office of the Solicitor General that 19 fishermen in the petition had disavowed the plea, the Integrated Bar of the Philippines says.
The statement comes on the day that the OSG said the parties would move to have the petition dismissed.
"The IBP advocates for the enforcement of environmental laws, protection of the rights and welfare of fisherfolks, and securing the territory and patrimony of our country in the West Philippine Sea," the national lawyers' group also says.
"The IBP stands firmly with the firshermen, IBP chapters, and the lawyers involved in the petition for a writ of kalikasan filed before the Supreme Court."
July 4, 2019
Foreign Affairs Secretary Teodoro Locsin Jr. is correct in saying there is no goverment policy to allow Chinese vessels to fish in the Reed Bank despite President Rodrigo Duterte and the Palace saying a verbal agreement exists and is in force, Senior Associate Justice Antonio Carpio says.
"Secretary Locsin knows that there is no recorded minutes of the so-called verbal agrrement between President Xi and President Duterte allowing the Chinese to fish in Reed Bank in exchange for Filipinos fishing in Scarborough Shoal," Carpio says in a message to reporters.
"Any such verbal agreement, if confirmed by the Philippine government, will bind the Philippines to allow the Chinese to fish in Reed Bank for as long as China allows Filipinos to fish in Scarborough Shoal," he says in the statement, where he also calls the supposed deal lopsided since China has a bigger fishing fleet.
Recto Bank is also a bigger fishing area than Scarborough Shoal or Bajo de Masinloc, where Duterte says China has allowed Filipinos to fish.
According to a 2016 arbitral ruling by the Permanent Court of Arbitration, Scarborough is a traditional fishing ground.
July 3, 2019
Defense Secretary Delfin Lorenzana says they will conduct their own inquiry on the reported series of anti-ballistic missile tests in the hotly contested waters of South China Sea over the weekend.
"We have no first hand knowledge about it. We will conduct our own inquiry and will decide later what to do if proven correct," Lorenzana says.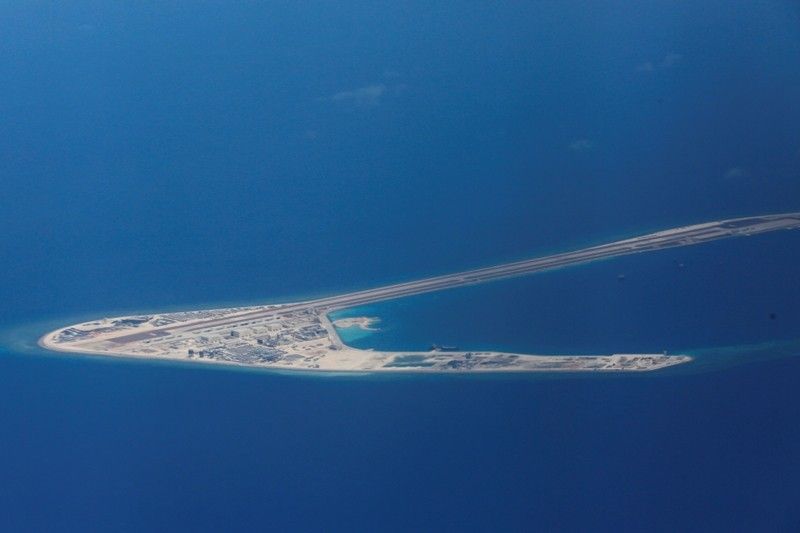 June 30, 2019
Vice President Robredo stresses critics of the adminstration's policy towards China on the West Philippine Sea do not want war and that standing up to the regional giant is not tantamount to declaring war.
Robredo points out Vietnam has been vocal about incidents involving China in waters that it claims but relations between the two countries remain good.
"We don't want to go to war with China. We believe the Philippines will benefit from good economic relations with them, but not to the point of abuse," she says.
"It shouldn't be at the expense of our sovereignty and our territory," she says in Filipino on her weekly radio show.
She says Indonesia has also taken a hard stance against Chinese vessels in its waters.
"Isn't it that when Chinese vessels enter their territory illegally, they blow those up? But the two countries don't go to war. So, I hope the examples set by other countries will be a lesson for us that you shouldn't sacrifice the friendship... but you also don't allow abuse of our country," she says.
June 27, 2019
President Duterte dares critics who question his decisions on the South China Sea row to impeach him.
"Iimpeach ako? Kulungin ko sila lahat! Subukan nyo (Just do it)," Duterte says in a chance interview in Malacañang on Thursday.
(They will impeach me? I will jail them all!)
"Try to take it, I mean to do it, and I will do it. Sabihin ko sa mga sundalo, ipadala ko kayo doon, eh paano ang mga pamilya nito? Pu*** i** tapos maubos? (You want me to tell my soldiers to go there, how about their families? Son of a b**** and then they will be wiped out)?" he adds. ?— The STAR/Alexis Romero
June 21, 2019
The legal counsel of Albert del Rosario says that the former top diplomat is still being held.
Lawyer Anne Marie Corominas, in a phone interview with Philstar.com, says that the Hong Kong Immigration has not been able to explain why Del Rosario is being held when he is using a diplomatic passport.
She adds that the Philippine consulate has informed Hong Kong of Del Rosario's trip prior to his travel.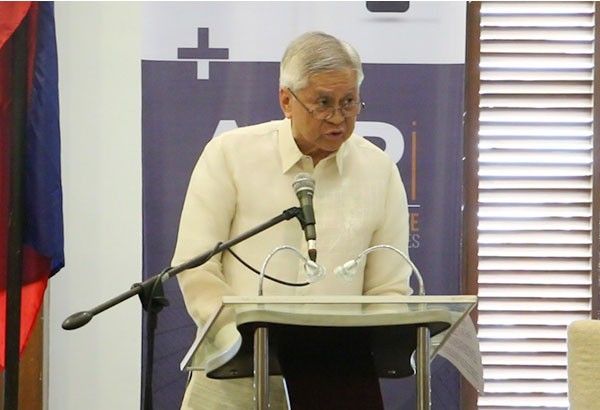 June 21, 2019
Former Philippine Foreign Affairs Secretary Albert del Rosario, who filed a case before the International Criminal Court against China's crimes against humanity, was held for over an hour at the Hong Kong airport, his legal counsel says.
Monitor major developments on Philippines and China ties and geopolitics.