Malaysia rejects new Chinese map over South China Sea claims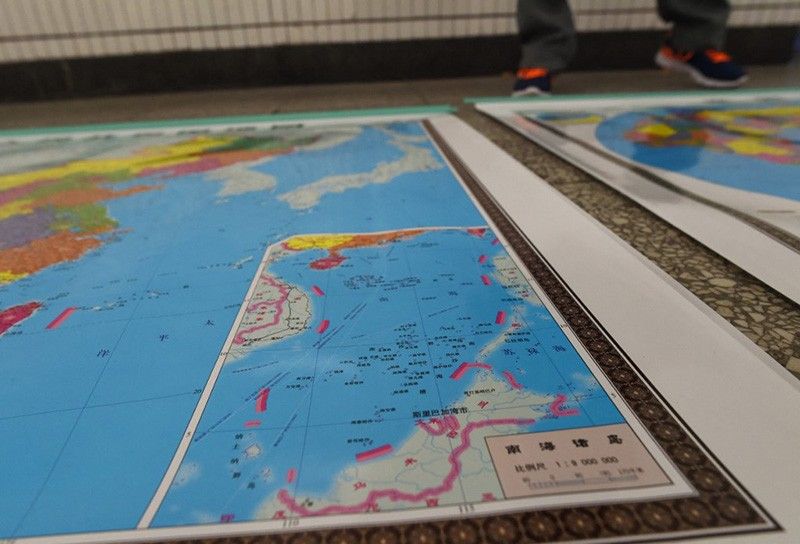 KUALA LUMPUR, Malaysia — Kuala Lumpur rejected Wednesday a new Chinese map that claims waters off Malaysia's coast in the South China Sea, in the latest war of words between the Asian allies over Beijing's assertiveness in the waterway.
China claims sovereignty over almost the entire South China Sea -- through which trillions of dollars in trade pass annually -- despite an international court ruling that Beijing's entitlement has no legal basis.
Malaysia, the Philippines, Vietnam and Brunei also have overlapping claims in parts of the sea, while the United States sends naval vessels through it to assert freedom of navigation in international waters.
China released a "standard map" this week that included its unilateral claims in the sea, which overlap with Malaysia's exclusive economic zone off the coast of the Sabah and Sarawak states on Borneo island.
"Malaysia does not recognise China's claims in the South China Sea, as outlined in the 'China Standard Map 2023 Edition' which covers Malaysia's maritime area," the foreign ministry said in a statement.
Describing the South China Sea issue as "complex and sensitive", Kuala Lumpur said the dispute must be "handled peacefully and rationally through dialogue" based on international law.
Malaysia also said it supported the creation of a Code of Conduct for the sea, which Southeast Asian nations are currently negotiating.
Kuala Lumpur summoned Beijing's envoy in 2021 after Chinese vessels entered its exclusive economic zone.
Malaysia says the South China Sea area it claims north of Borneo island -- including five maritime features in the Spratly Islands chain -- falls within that zone.
In recent years, China has ramped up development of artificial islands and outfitted some with military facilities and runways.
Other Southeast Asian nations have also accused Chinese vessels of harassing their fishing boats.