EXO's Chen, Baekhyun, Xiumin send notification letter to terminate their exclusive contracts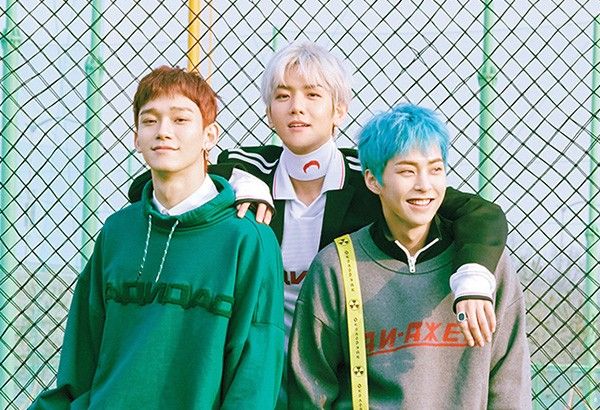 MANILA, Philippines — The trio of Chen, Baekhyun and Xiumin, also known as EXO-CBX, have reportedly sent a notification to their longtime management, SM Entertainment, to have their exclusive contracts terminated.
Soompi.com cited a report dated today, June 1, on Korean news site Naver. It said that the trio has reportedly requested said termination of their existing contracts with the giant talent agency through an official statement released by their representative and lawyer Lee Jae-hak from law firm Lin.
"Since March 21 until recently, the three members sent certification of contents a total of seven times, and through this, they requested a copy of a transparent settlement report and basis for settlement," said the statement.
The representative said SM Entertainment is "attempting to carry out exclusive contracts with the artists that are valid for at least 17 or 18 years."
"This is SM committing unjust use of power against its artists once again," the statement added.
SM Entertainment has yet to release a statement as of this writing.
RELATED: EXO-SC wraps Back to Back tour with electric Manila show