Song Joong Ki's wife Katy Louise Saunders seen shopping baby clothes in South Korea
February 2, 2023 | 10:23am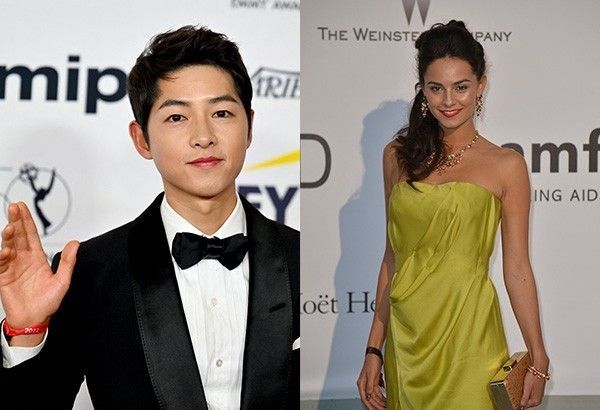 MANILA, Philippines — British actress Katy Louise Saunders is now preparing for her baby with Korean star Song Joong Ki.
According to Dispatch, Katy was seen with her mother, shopping for baby products in South Korea.
Katy came to South Korea with Song recently. The report also said that Song ensured that Katy's life in Korea will be comfortable.
Song even brought over Katy's parents to South Korea after learning the pregnancy. They are now living in a $16 million villa in Itaewon.
Related: Song Joong Ki living with new wife Katy Louise Saunders in Itaewon villa - report
Song announced his marriage and new baby with Katy last Monday.
Song wrote an open letter for his fans on the actor's official fan cafe. In the letter, he announced his marriage to Saunders and their baby on the way.
"Hello, this is Joong Ki. I wanted to share the happiest and most important promise in my life with you all. I have promised Katy Louise Saunders, who has been supporting me and sharing time together, to spend the rest of my life together," he said.
He shared why he decided to settle down with Katy.
"She has a kind heart and she has led a passionate life. She is a wise and amazing person, who I admire. Thanks to her, I'm becoming a better person."
RELATED: Song Joong Ki announces marriage, baby with Katy Louise Saunders