A teen-aged RJ Jacinto now a guitar idol in Spain
November 29, 2022 | 12:00am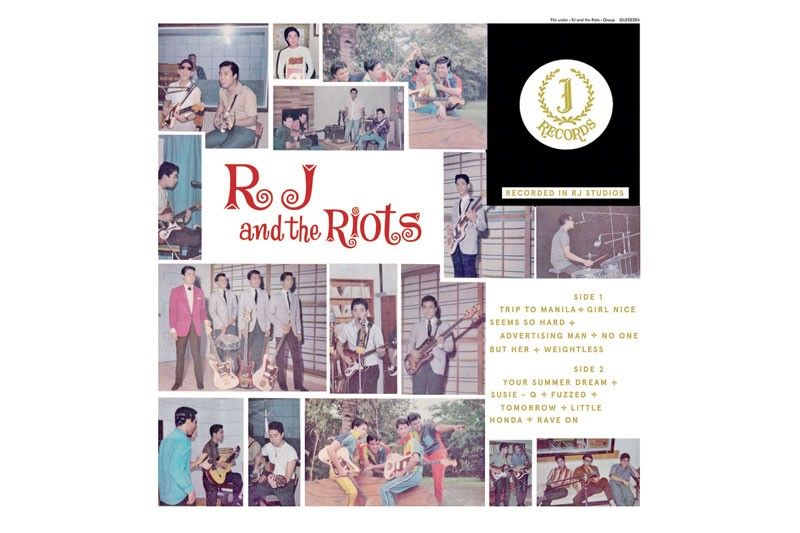 I do not know if Ramon Jacinto, businessman and musician has already become too dignified for expressions of delirious joy. But even if he has, I am truly hoping that he would shed that dignity for a while and show that he feels like soaring over the moon with happiness over this great piece of news.
Thanks to YouTube, Jacinto's RJ and the Riots band has been discovered anew. Not only that. The group's self-titled album from 1964, you read that right, 58 years ago, is now globally available on vinyl on the Spanish label, Guerssen Records.
"It all started with an e-mail message about a year ago," RJ recalled. "I was surprised when I received an e-mail from Alex Carretero, the owner of Guerssen Records saying that they would like to reissue my 1964 vinyl record RJ and the Riots.
It later turned out that there is this Hans Pokora, a record reviewer and author of the book 1001 Record Collector Dreams, who included the RJ and the Riots album in his list of important rarities and gave it a high rating of four stars.
RJ was only 15 years old when he formed a band called RJ and the Riots with his high school classmates, Allan Austria, Jimmy Colayco and Bernie Evangelista. He loved playing the guitar and the group's music hewed close to the guitar-driven instrumentals of the Ventures and the Shadows. This would later evolve to include rock and roll with vocals by RJ and his original compositions.
He followed this up with building the first multi-track recording studio in the Philippines in his parents' backyard. This was where he recorded two albums by his band, The Teen-age Dream of RJ and the Riots and the RJ and the Riots albums.
The backyard studio also became the beginning of the now legendary radio station DZRJ, which remains a favorite for lovers of '60s and '70s pop music.
Despite some setbacks, RJ kept on making music both while living here and abroad and performing duties in the family business. He later branched out into the manufacture and distribution of music equipment and instruments, mainly guitars. He is also known as a champion of Filipino music often providing breaks and exposure for unknown talents.
The Riots albums have become landmarks in the development of local pop music and were considered relics from the beginning of the golden age of Filipino music. But it has now turned out that there is still life to RJ's early works and in the international market at that.
Now the Pokora list is a go-to for serious collectors of rarities from all over the world. The blurb for his list says, "The cream of Folk, Psychedelic, Progressive, Garage and Beat music." So, an album that makes it to his list will surely draw interest. And that was how Carretero of Guerssen came along and decided he will reissue the RJ album.
RJ continues, "It is pretty amazing that an obscure '60s garage band from the Philippines composed of high school classmates was included in Pokora's list of collectible albums and for it to be released internationally by a foreign label almost 60 years after its original release."
The RJ and the Riots album includes both covers and originals. In the Side A are Trip to Manila, Girl Nice, Seems So Hard, Advertising Man, No One But Her, Weightless. Side B: Your Summer Dream, Susie Q, Fuzzed, Tomorrow, Little Honda and Rave On.
Guerssen released the standard vinyl record into the market last Nov. 18 as well as a special hand-numbered edition in white vinyl of only 110 copies. How's that for class.
Amazing indeed. For those who thought that RJ acquired his remarkable guitar chops through constant practice over the years now have another think coming. Here is proof that RJ has had it all along. Okay, time now to give another listen to Weightless and feel proud this happened to RJ.
To order, simply go to the Guerssen site. Enjoy this one.