Ex-Slapshock members form new band, remember Jamir in debut single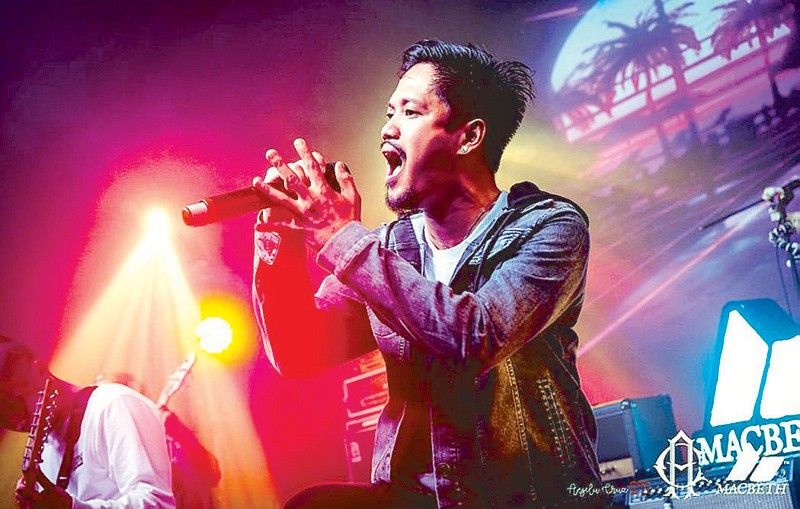 MANILA, Philippines — More than a year after the tragic passing of heavy metal band Slapshock vocalist Jamir Garcia, remaining members Lean Ansing (guitarist) and Chi Evora (drummer) formed a new group called Chelsea Alley. They were joined by Ariel Lumanlan on guitars (also part of Arcadia and formerly of Chicosci) and John Borja on vocals. The latter is a seasoned live performer and one-time contender to front Grammy-award winning American rock band Stone Temple Pilots (STP).
The group just had its first-ever rock gig during the Macbeth Presents: Chelsea Alley 1st Strike at Eton Centris in Quezon City.
As the "armies" and metal hearts trooped to the venue to witness the "first strike," the members also felt "mixed emotions" after performing back live on stage with a new frontman. Chi said that it was "good to be back after years" and noted the "welcoming crowd" in an exclusive Zoom chat with The STAR. "It was full of mixed emotions pero good emotions. Excited and we were all lively. When we stepped on stage, parang bumalik yung performer level kumbaga. Very eager and energized kami mag-perform."
Lean, for his part, further described the night as filled with good vibes and love. "We celebrated the songs from our previous band and the new songs as well. It was festive, masaya. Parang reunion din na parang ito na naman tayo. We all missed performing in front of a crowd."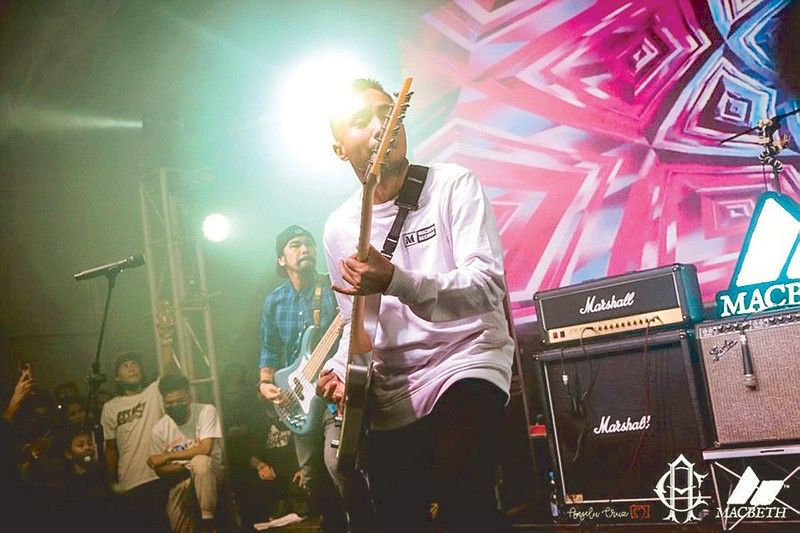 At the same time, it was also a "nostalgic" moment for the crowd and the four-piece rock band as they felt Jamir's absence. "There is that feeling because for 23 years, they were used to seeing us with our former vocalist Jamir… they (and we) all missed Jamir. Parang may nostalgia. Of course, magiging emotional sila. Sobrang into the crowd kasi talaga si Jamir… Na-fulfill naman ni John (new vocalist) yun," shared Lean.
"Hindi lang naman kami yung simpleng banda na two years na nagpahinga, na-disband kami. Medyo tragic din ang nangyari sa amin. Hindi OK. Nawala si Jamir," Chi interjected. "We rose from that. We formed a new band after that incident. We also felt emotional because we didn't expect na makakabalik kami."
As the conversation went on, the metalheads reminisced their favorite memories of their late bandmate Jamir.
What Chi missed most of him was their bonding moments, "We would hang out, nagku-kwentuhan lang kami about anything, about life and we would just laugh at nonsense stuff. Yung tambay with him, that's the most memorable scenes for me."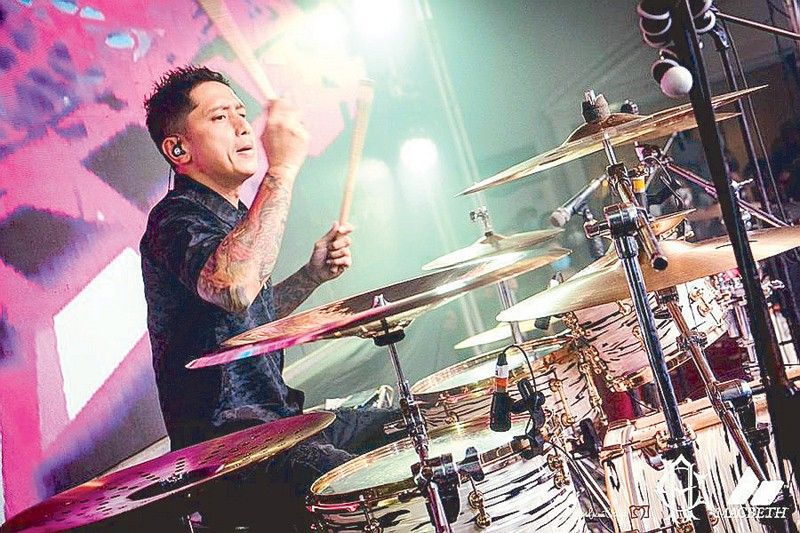 Lean agreed as he described Jamir as the "standup comedian" of the group and that he would "bring life to the party." Jamir would always invite his friends and their family to his house. "Bonding, little things. Parang kapatid, kalaro. More than half of our lives magkakasama kami," said Lean.
Jamir was also there for Ariel when the latter was at the lowest point in his life. "He was one of the few people who called and checked on me. Inin-vite niya ako para lumabas, mag-unwind and mag-kwentuhan. He was the one who reached out," said Ariel. He also fondly remembered Jamir during their basketball session every Monday.
On the other hand, John's former band Radical Faith used to front act for Slapshock shows. He and his bandmates would also cover Slapshock songs, and he named Jamir as his idol.
Chelsea Alley's debut single Heneral is a "heartfelt-yet-pummeling tribute" to their good friend and "brother" Jamir. In Lean's words, "We felt guided by our brother Jamir in the writing process. Napaka-magical in a way. Sobrang smooth, eh. Sobrang gusto namin yung results. Parang too good to be true. Pero isa yun sa mga papalusutin kong too good to be true. Talagang totoo."
Meanwhile, for John, replacing Jamir as a vocalist was a big shoe to fill. He admitted that he felt the pressure, however, "Nung nasa stage na ako, tanggap (naman) ng mga fans, ng mga Slap Armies. Sobrang niyakap nila ako. Sobrang dami kaya ng energy nila, pumunta lahat sa akin. Kaya ayun nailabas ko. Kaya in-enjoy ko yung gabing yun (during the live concert presented by clothing brand Macbeth). Nakakatuwa."
Chelsea Alley was created in March last year after they found John. He is a fan of Slapshock and once auditioned to be the frontman of STP.
Lean recalled he let Chi watch John's performance videos while they were in Bulacan and right there and then, after seeing his impressive acts, they contacted John and the rest followed.
The two cited John's powerful vocals, energy and singing techniques that earned him the spot.
The name Chelsea Alley was derived from the combination of the street names where Chi and Lean live, Chelsea Street and Alley Two, respectively.
Similarity-wise, you can still feel the Slapshock vibe in their music, acknowledged Chi, since he and Lean were the major songwriters of the former group. But with the current band, they incorporated a whole lot more of electronic sounds and elements and "added new flavors" with John and Ariel on board.
"Nung na-disband kami, kaming tatlo ni Jamir, we were really going to move forward to form a new band. Actually, may pangalan na nga yun dapat. Si Ariel kasama na rin dun. That was the plan until that tragic (thing happened)," revealed Lean.
Now as Chelsea Alley, they are planning to drop a new single anytime soon and hope to finish the whole album within this year. According to Lean, they will release the songs that the three of them have made (with Chi and Jamir as Slapshock) later.Fans can't wait for their mall tour dates as they are still finalizing the schedules.