TuneCore to help more Pinoy artists reach global audience
January 20, 2022 | 12:00am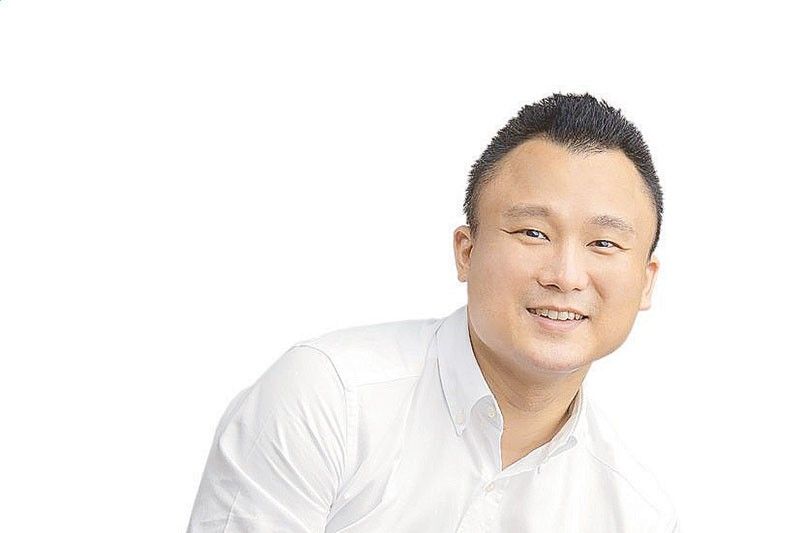 The gap in the revenue-sharing of the music business and the fast-evolving online music distribution has paved the way for the rise of digital aggregators and prompted artists to be more experimental in how they expand their audience reach.
Cyrus Chen, head of music aggregator TuneCore in Southeast Asia (SEA), noted how the "rift in the music industry" continues to occur in the past few years.
"Scottish-American singer, songwriter, David Byrne back in 2015 spoke about the lack of transparency from major labels, more specifically calling out labels only giving artists 15 percent of earnings from a single release," he said in an e-mail interview with The STAR.
He also observed how artists are picking up on digital music distribution to reach their fans.
"With growing high-speed internet penetration across the SEA region, the accessibility to streaming platforms is getting easier. Our forecast is that by 2028, Asia is going to be the largest music market in the world which means we can see exponential growth in the region… in the next few years," explained Cyrus.
Likewise, the pandemic has brought a huge impact on music consumption in every corner of the world.
"Music consumption habit is shifting in response to changing new routines," said Cyrus. "For many artists, whether they are signed or independent, the way they engage with their listeners and fans needs to evolve based on the changes in listening behaviors. Virtual events, video series and even partnerships are gaining popularity on platforms like Twitch and Instagram."
With the absence of live shows, independent artists' physical interaction with the audience and their income have also reduced, however, this also "creates opportunities for artists to engage with an even larger audience with streaming services now playing a more important role in meeting consumers' behaviours," elaborated Cyrus.
Citing an article from Nikkei Asia website titled Innovative music takes off in Maritime Southeast Asia dated Feb. 24, 2021, he quoted, "Independent artists in Southeast Asia are also experiencing a wider musical awakening because of the global mood of introspection prompted by the pandemic, as these artists look to express themselves in novel forms, they are also more open to explore new avenues."
With the massive digital transformation in the music industry, magnified by the pandemic, musicians have reimagined how they perform, distribute and sell their music. Coupled with consumer behaviors' shift, digital music aggregators or the so-called "conduits to help artists distribute their music globally," such as TuneCore, came into picture. Their aim is "to help artists and music people to capitalize on the impending growth we will see in the region."
"Our goal is to get your music onto the world's biggest streaming platforms such as Spotify, Apple Music, JOOX, YouTube Music, TikTok, Tencent, all while enabling independent artists to grow their music fan base and keep 100 percent of the sales revenue from the music they distribute. This is the new model of distribution, and it's simple and accessible for artists of all levels," asserted Cyrus.
He furthered that the focus of TuneCore is to "drive the emerging markets to maturity across SEA's music industry by partnering with local organizations to educate new and emerging artists with songwriting bootcamps as well as provide exposure and opportunities for them to participate in music showcases and festivals."
The platform, which is part of global digital music company Believe, is not exclusive to independent artists only but they also work alongside artists, labels and managers.
Some artists who have signed up with TuneCore, both past and present, include Jay-Z, Drake and Ed Sheeran. In Asia, they have Wang Lee Hom from Taiwan, Sam Rui from Singapore, FourTwnty from Indonesia, The Cat Empire from Australia and Ex-Battalion, Bosx1ne, Alisson Shore, CLR and Up Dharma Down (UDD) from the Philippines.
TuneCore is headquartered in Brooklyn, New York with offices in Los Angeles, Nashville, Atlanta, and Austin, and operates globally through local teams based in the United Kingdom, Germany, France, Belgium, Italy, Russia, Brazil, Mexico, Nigeria, South Africa, India, Japan, Singapore, Indonesia and Thailand.
Under Cyrus direction, who is at the helm of TuneCore's expansion into SEA, the company has partnered with various organizations to plan and execute initiatives that help independent artists to grow exponentially. Among these partnerships are HOOKSpace in Indonesia, FungJai in Thailand, SGMUSO in Singapore, PhilPop in the Philippines and ASEAN Music Showcase Festival.
TuneCore is one of the sponsors for PhilPop's 2021 Songwriting DigiCamp, an activation targeted towards aspiring songwriters across the Philippines.
The DigiCamp is one of PhilPop's key 2021 programs, and leads into the PhilPop 2022 Songwriting Festival, a year-long celebration of original Filipino music compositions, shared Cyrus.
"Hyper localisation is a key strategy. We will be working closely with music organizations and media in 2022 to bring more opportunities for Filipino artists," he said when asked about his plans for the Philippine market.
In a post-pandemic scenario, Cyrus believes TuneCore will continue to be the go-to platform for artists in terms of digital music distribution.
"With music streaming becoming increasingly mainstream, digital music distribution services will continue to be a popular avenue for emerging artists to expand their listenership and fanbase. This will in turn generate more opportunities for the artists to be involved or invited to showcase or music festivals around the world," he said.
Cyrus added, "This is definitely not a zero sum game. On the contrary, we can't wait for the resumption of live shows and physical festivals as this presents more opportunities for TuneCore to work with event and festival organizers for brand awareness initiatives and activations."